The SummerWorks Performance Festival is returning to the city with a bunch of dynamic live shows and other exciting offerings!
Known for their one-of-a-kind experimental performances, creative use of public space, and support for diversity and accessibility in the arts, SummerWorks is a must-do for any arts lover in Toronto.
This year's diverse range of creative programming includes theatre, dance, and music performances, interactive installations, community gatherings and more. The festival runs from August 3-13 across three Toronto venues: The Citadel: Ross Centre for Dance, Aki Studio at Daniels Spectrum, and The Theatre Centre.
Co-leaders Michael Caldwell and Morgan Norwich are excited to be offering a vibrant selection of events and activities that community members can experience. "There's a sensation that's palpable; there's a spark that ignites when we share space in intimacy and in proximity with one another…we are delighted for audiences to encounter this dynamic blend of performances, experimentations, installations, workshops, and community engagements."
Here is our guide to some of the most exciting offerings at SummerWorks 2023: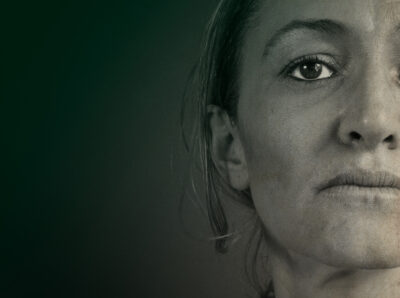 Lady M (Margaret)
One of the highlights at SummerWorks this year is Lady M (Margaret), a Deaf-led adaptation of Macbeth, exploring the complicated relationship of this iconic Shakespeare couple. The show offers an intersectional experience for both Deaf and hearing audiences. This will be the premiere production of 1s1 Theatre, a Deaf-led Toronto theatre company founded by Dawn Jani Birley. More info here.
The Seventh Fire
Drawing from Anishinaabe stories and oral traditions, Lisa Cooke Ravensbergen's immersive audio performance is inspired by Indigenous ceremony. Audiences are invited to lie down, sit or move around as the artists connect to ancestral realms through story and sound. More info here.
I Am Your Spaniel, Or, A Midsummer Night's Dream By William Shakespeare By Gislina Patterson
Described as "Shakespeare with bite", this drag performance lecture follows a Shakespeare scholar who reads A Midsummer Night's Dream too closely… and turns into a dog. This boundary-pushing and genre-bending work explores the family as a site of control, theatre as state propaganda, being in love, becoming a traitor, and what it means to be a man. More info here.
Double
This women-led production is a surreal, multi-lingual dance-theatre journey following two explorers in their quest to understand their own existence. Combining dance, theatre, sound, and video design, the duo discovers how everything is connected and how to love. More info here.
Terraform
Artist-scholar and vegan chef Aisha Lesley Bentham re-imagines how we preserve our food with this two-part performance installation on The Theatre Centre's rooftop patio. Along with a visual display of ancient food preservation methods, audience members will be treated to a nosh installation with an intimate two-course mise en bouche tasting experience. More info here.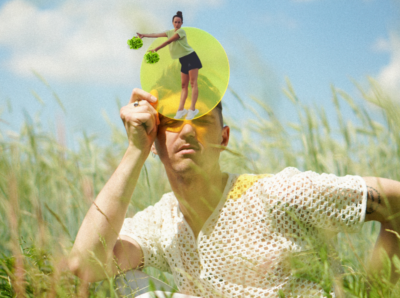 The Lettuce Head Experience
The Lettuce Head Experience is coming to a farmer's market near you! Audiences of all abilities are welcome to take part in this energetic movement-based workshop, led by Alyssa Martin of Rock Bottom Movement, a non-dancer movement practice. Keep an eye out for these performances at various Toronto farmer's markets and join in before you pick up some produce. More info here.
Switching Queen(s) Reprised And Switch Regent(s): Making Street Theatre Magic
The Switch Collective will return to the Parkdale neighbourhood with a reprisal of their audiovisual-based queer political street performance, as well as a three-day residency in Regent Park. Participants can develop their skills and ideas for political street-based performance art, and the event will culminate with a community offering. More info here.
See the full range of programming and the festival schedule on the SummerWorks website.