For those of us who grew up watching Anne of Green Gables, the thought of seeing an Anne on screen that isn't Megan Follows is disconcerting. Who could possibly replace her? She is (or was) Anne Shirley! A friend of mine summarized the feeling best, describing the version we grew up with that is so close to our heart, so integral to our development, as "sacred."
While I too had my reservations about the reinventing of this beloved classic, it took but five minutes into CBC's new adaptation of Lucy Maud Montgomery's iconic story to realize that our new Anne is positively perfect.
Executive produced and written by Moira Walley-Beckett (Breaking Bad), Anne captures what we already hold dear, but goes deeper into the character's past as an abused orphan, while offering audiences breathtakingly beautiful – nearing on divine – production value. (Shout out to cinematographer Bobby Shore, a classmate of mine from Communications at Concordia University, who captured the essence and magnificent natural beauty of Prince Edward Island.)
While a spike in Canadian tourism is inevitable, what fills my heart is not only that Montgomery's cherished character will once again play an important role in Canadian homes, but also that the partnership with Netflix will invigorate audiences worldwide with Anne's determination, tenacity, and wild imagination will. So who is this Anne?
Amybeth McNulty is a precocious and fiercely talented fourteen-year-old girl from Donegal, Ireland. At last night's premiere event, Walley-Beckett shared how there was a big investment into finding the right Anne. "Without the right Anne, you have no series," says Walley-Beckett, who had casting directors in three continents, searching high and low for Anne Shirley.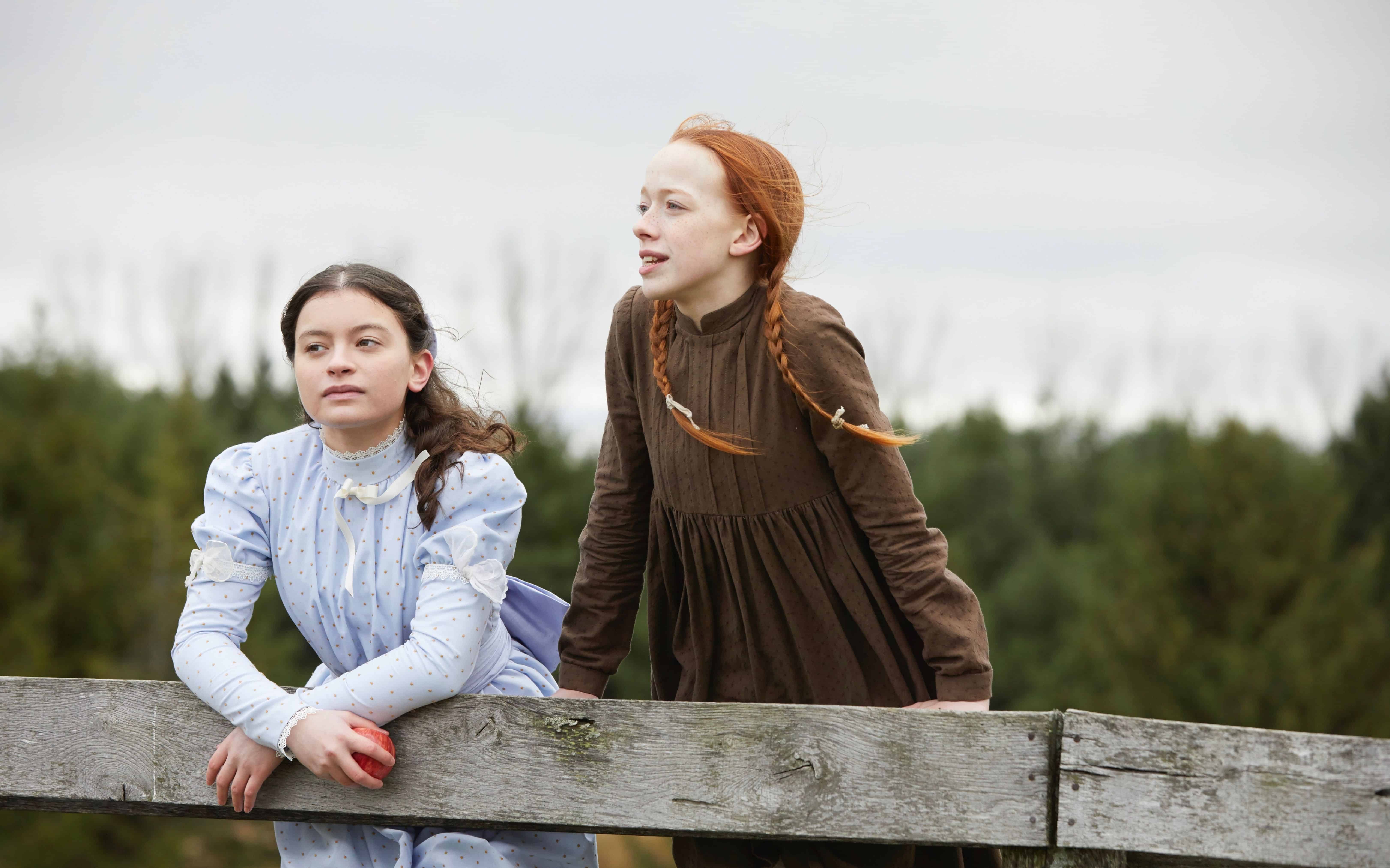 Beyond professional scouting, an open call online allowed over two thousand girls to submit audition tapes. But it was Amybeth who caught the directors' attention. Once they found her, they brought her in to recite scenes. There was also a lot of improv asked of Amybeth: "We took her out to the garden and made her talk to flowers," says Walley-Beckett.
While the red braids under the straw hat and seaside vistas are attuned with what we grew up with, this new series has a darker side and a bigger agenda: "It's all there in Montgomery's book…I wanted us to go there," says Walley-Beckett. "I'm drawn to really human stories. It's important to understand what Anne went through to understand the stakes…why staying at Green Gables is so important to her."
Audiences will appreciate that Anne's impressive imagination is not simply because she is a creative kid; it is a coping mechanism that she uses to help with her anxiety. Flashbacks to physical and emotional abuse are cut between scenes of Anne having what appears to be panic attacks or symptoms of PTSD. For this reason, the series may be too mature for very young fans, but for children with the capacity and age to handle it, it will surely become a catalyst for important family discussions.
Great television it truly is, but more than that, the world is about to be introduced to an infectious and positive role model: "Anne is an accidental feminist ahead of her time, but we are all feminists with purpose," says Walley-Beckett.
If ever in our lifetime we needed Anne Shirley, it is now. Get ready to be enraptured by a spitfire whose fortitude, ingenuity and adventurous spirit know no bounds.
Anne airs Sunday March 19th on CBC.