The TSO's Young People's Concerts are the most magnificent way to introduce kids to orchestral music, and the upcoming Reggae Roots concert looks incredible.
Conducted by Daniel Bartholomew-Poyser, the Reggae Roots concert will feature Jamaican-born and Halifax-based artist Jah'Mila, who will join the TSO onstage for an unforgettable performance. Incorporating traditional styles of reggae, infused with elements of jazz and modern soul, we can't wait to hear the magic that happens when Jah'Mila's powerful vocals come together with the full force of the Toronto Symphony Orchestra. Beyond the energizing music, audiences will also learn about Jamaica's rich music history and culture, discovering the people, sounds, and stories of the movement that grew to influence music around the world.
Unique to past TSO Young People's Concerts, the Reggae Roots concert will be performed at two separate venues: The Rose Brampton performance at 2PM on Saturday, April 15 is an all-ages concert, and three times at Roy Thomson Hall on Sunday, April 16 in performances catered towards younger audiences. The Sunday morning concert (11AM) will be a relaxed performance, welcoming neurodiverse audiences, including patrons on the autism spectrum, those with sensory and communication disorders, and anyone who wants a more relaxed concert experience.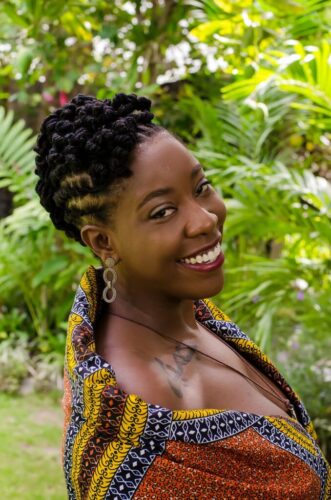 "The relaxed concert looks like any other concert except for the fact that there are accommodations made," said Conductor Daniel Bartholomew-Poyser, in an interview we published about the TSO's Young People's Concerts last year. "If people need to stand up in the middle of a concert and go for a walk, or if they need to stand up and dance, or move to the back of the hall, spin— we're expecting that and they don't need to feel any shame in it. They can do what they need to do."
We love that the TSO pours so much heart and soul into their Young People's Concert series, and respect the wide variety of programming and musical genres included in this programme. Past Young People's Concerts have included the popular Peter, the Wolf, and the Kiwi, The Hockey Sweater, and Why Sci-Fi?. Without a doubt, the TSO's Reggae Roots will be a fun, educational, and electrifying event for the whole family.
CONTEST: Enter to win 4 passes to the TSO Reggae Roots Young People's Concert!
On Twitter, tweet: "Yes please, @Shedoesthecity! I'd love to experience the @torontosymphony Reggae Roots Young People's Concert! #TSO100"
OR
LIKE + COMMENT the Reggae Roots contest post on our Facebook or Instagram.
Winner will be notified on April 4, at 4PM EST. Good luck! For more information, or to purchase tickets, head to the TSO website now.