June marks many things here in Toronto, but one of the most anticipated is the MuchMusic VideoAwards! This year, MuchMusic will be hosting the MMVAs on June 16, and it's gonna be BIG!! Or should I say: it's gonna be a little "gangnam" style. Yes, PSY will be co-hosting this wonderful night!! (We're already practicing our moves.)
So what does it take to get up close to the stage that will be shared by artists such as Taylor Swift, Demi Lovato, and Avril Lavigne (yes she's back)? CAMPING. I mean, not the traditional fire and s'mores, but fans have been staking their spots in line all the way down Richmond Street for days. Some hardcores even arrived on Monday!! Now that's what I call dedication.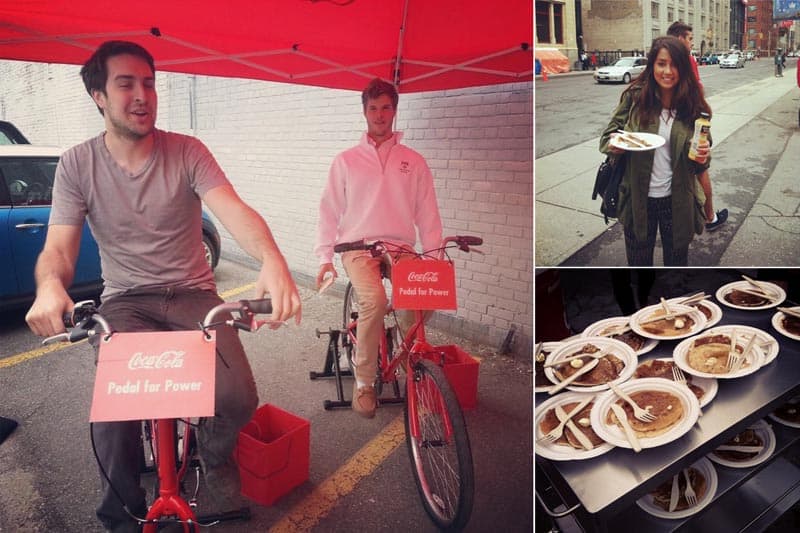 Luckily, their perseverance and determination was rewarded, as Coca-Cola surprised fans with random acts of happines all week long! And they totally deserved it! Treats included an outdoor movie screening of Pitch Perfect (with lotsa fluffy popcorn and Coca-Cola on hand!), an awesome live concert by local band we love Dwayne Gretzky. And to top it all off, fans arose to a delicious pancake breakfast to get them through the final day.
After spending time with the fans, I've figured out some key essentials to surviving the MMVA Campout:
1. Comfy clothes for all weather conditions. We had some sun, rain, and chilly breezes.
2. Phone charger. Thankfully, this year Coca-Cola had awesome "Pedal for Power" stations for fans to charge their phones.
3. A smile! Waiting in a non-moving line for four or five days can get a little frustrating; a positive attitude is essential.
The MMVA fans made friends, had dance offs, and told stories late into the night. And they did it all for their favourite bands!  (Mariana's Trench, you've got some super duper dedicated fans.)
Thanks, Coca-Cola, for bringing fun and treats to help everyone get through the long wait!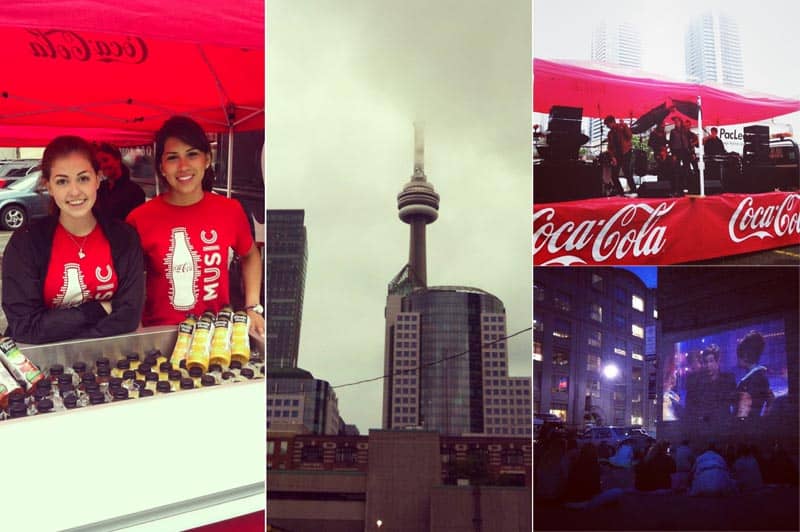 CONTEST!
We have a pair of MMVA wristbands to giveaway!
Enter to win by tweeting @shedoesthecity how you share happiness with #givealittlebit.
Good luck!