The Toronto Book Awards has announced the 13 books on their 2023 longlist, including a bunch of page-turning titles from local women authors for you to add to your summer reading list.
Established by Toronto City Council in 1974, the Toronto Book Awards honour books of literary merit that are inspired by Toronto. Oscar winner Sarah Polley received the award in 2022 for her poignant memoir Run Towards the Danger.
The year's longlist was selected from a total of 105 submissions, and contains a range of books across genres—from hard-hitting fiction to love stories to poetry and art collections. "This incredible list of longlisted books shines a spotlight on stories told by talented Toronto authors with diverse voices," said Vickery Bowles, City Librarian at the Toronto Public Library. "Summer is the perfect time for reading and this list can help connect Torontonians to some truly wonderful local books."
The winning author will receive $15,000 in prize money, with each of the shortlisted finalists receiving $1,000.
Here are some of our favourite picks from Toronto women authors on the longlist: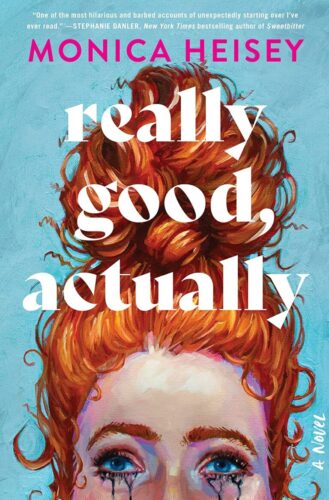 Really Good, Actually by Monica Heisey
This a hilarious bestselling novel from the Schitt's Creek and Baroness Von Sketch writer (and former SheDoesTheCity contributor and editor) Monica Heisey. Really Good, Actually, is hilarious, painful, and smart, following a young woman's messy search for joy and meaning after an unexpected breakup. Maggie is fine… She's doing really good, actually. Sure, she's broke, her graduate thesis is going nowhere, and Maggie is now a Surprisingly Young Divorcée™… Now, she has time to take up hobbies, and "get back out there", barrelling through single life, with the support of her tough-loving academic advisor, her newly divorced friend, Amy, and her group chat. – Ameema Saeed, SDTC Books Editor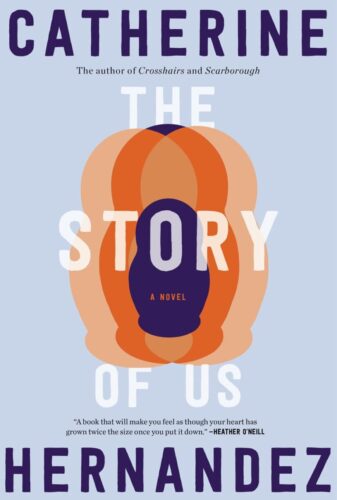 The Story of Us by Catherine Hernandez
Catherine Hernandez' The Story of Us is a stunning novel about the unbreakable bond of family. The book follows Mary Grace, an overseas Filipino worker who left her husband to become a caregiver in Canada, and dreaming of one day sponsoring her husband, and having children of their own. However, when she arrives in Toronto, she is left navigating strange and careless employers and unruly children. She decides to become a personal support worker, caring for Liz, an elderly patient suffering from Alzheimer's. While Mary Grace's time with her charge challenges her conservative beliefs, soon she becomes Liz's friend, and her biggest ally. This is a beautiful, "feel-good" story of meeting in the middle, chosen family, and how belonging can be found in the most surprising of places. – Ameema Saeed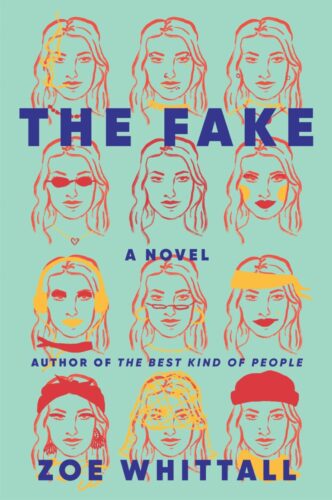 The Fake by Zoe Whittall
Exciting, debaucherous, tender but deliciously wry, The Fake is utterly unputdownable. Zoe Whittall's latest novel revolves around three deftly-written characters: Shelby, Gibson, and Cammie. One has recently left a sexless marriage, one is living with extreme anxiety and barely coping under the weight of grief, and one is a pathological liar. Although unlikely, their lives intersect, connected through a web of lies, and it's the compulsive lying that pushes the story forward. The motives are baffling and the story is wild, but also believable and relatable—we've all met or known someone who is capable of monstrous manipulation, who prefers a made-up life over reality. It's a chilling story, but Whittall inserts clever humour throughout. Set in Toronto, the story winds through College Street, Bloor Street, Palmerston Avenue, Roncy and Spadina, with colourful nods to well-trodden spaces like High Park, The JCC, Banjara Indian Cuisine, and the LCBO. – Jen McNeely (from her interview with Zoe Whittall on The Fake)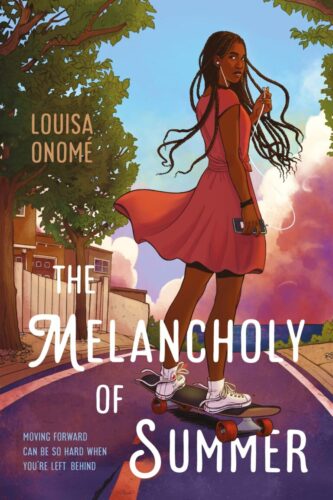 The Melancholy of Summer by Louisa Onomé
Louisa Onomé's The Melancholy of Summer is a lyrical and beautiful contemporary coming-of-age YA story. It follows Summer, a teenage girl whose parents leave her behind when they go on the run after being accused of a crime. She's been doing just fine staying with friends, with her bus pass and skateboard, counting down the days until she turns 18. However, her plans are wrenched when a nosy social worker starts to interfere, and Summer is soon left in the care of a cousin she barely knows. Set in Toronto, this is a beautiful story about healing, and moving on, even when you've been left behind. It's a sweet and sorrowful story about rebuilding trust, and learning to let people in again. – Ameema Saeed
Here is the full longlist of nominees:
Nomenclature by Dionne Brand
Half-Bads in White Regalia by Cody Caetano
Really Good, Actually by Monica Heisey
The Story of Us by Catherine Hernandez
Denison Avenue by Daniel Innes & Christina Wong
Wild Fires by Sophie Jai
On the Ravine by Vincent Lam
Moving the Museum by Wanda Nanibush and Georgiana Uhlyarik
The Melancholy of Summer by Louisa Onomé
Finding Edward by Sheila Murray
Quality Time by Suzannah Showler
The Fake by Zoe Whittall
Clara at the Door with a Revolver by Carolyn Whitzman
The Toronto Book Awards shortlist will be announced later this summer, and the winner will be named in a prize ceremony in October. More info here.