La la Land
,
Moulin Rouge
,
West Side Story
,
Grease
: What's your fave? If you're a musical-lover, then we have a treat for you!
STAND!
opens in theatres on November 29th, and offers up a compelling and visually stunning story centering on the Winnipeg General Strike of 1919. This violent and volatile strike remains the largest one our country has ever experienced.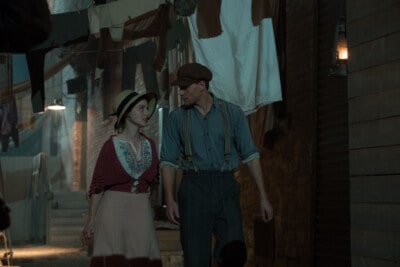 Before it was a film, it was a highly successful (aptly named) stage musical, STRIKE!. It received critical praise coast to coast, with the Globe and Mail describing it as "One of the best musicals on any stage," and CBC Radio calling it "Irresistibly catchy". It seemed natural to adapt it for the big screen, and we want you to be one of the first to see it!
STRIKE!, follows a Romeo & Juliet-esque tale set in 1919, amidst the political and social turmoil on Winnipeg streets at that time. Stefan (Marshall Williams) and his father (Gregg Henry) flee Ukraine for the New World, where they struggle to earn enough to re-unite the family. Stefan is instantly smitten with his Jewish suffragette neighbour, Rebecca (Laura Slade Wiggins) but Rebecca's brother Moishe and Mike oppose the burgeoning romance. Meanwhile, soldiers returning from the war are angry at the lack of jobs, and violently threaten the city's immigrants, including Emma (Lisa Bell), a refugee fleeing racial strife in Oklahoma. When a movement develops for workers to leave their jobs in protest, a wealthy lawyer pits them against each other in a dramatic final stand.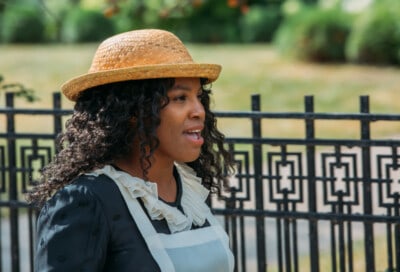 "While the events depicted in this film occurred 100 years ago, the themes of demonization of immigrants and discrimination of minorities are sadly still relevant," says director Robert Adetuyi. "But on the heels of an election where Canadians voted to maintain a more progressive political environment, we believe audiences will appreciate the larger message in the film of people standing up for what's right."
Indeed all these issues are front and centre still; while a historical story, STAND! is as timely as ever.
CONTEST: Enter To Win Run Of Engagement Passes!
Twitter: "Yes @shedoesthecity! Send me to #STAND! I am curious to explore Winnipeg in 1919. This film looks fantastic, and I'm in the mood to fall deep into an enthralling love story."
Watch the trailer now
. Emerging star Lisa Bell knocks it out of the park with both her powerful acting and vocals.