You've got a few weeks left to soak up the summer, and we can't think of a better place to do this than the exquisite townships in Prince Edward County. Partnering with the region's professional theatre company, Festival Players, and Wellington's Water Week festival, we are giving away one extremely special package that will submerge you into the very best cultural and physical attributes this exquisite patch of Ontario has to offer.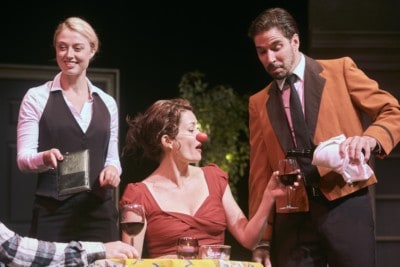 Here's what you could win: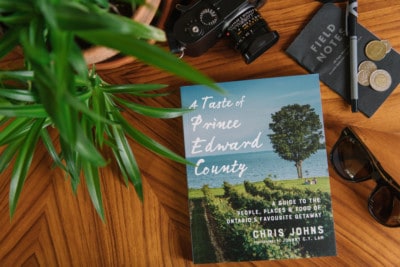 Oh my! Would this not be the perfect way to cap off summer? Lakeside theatre, music, a celebration of water, sumptuous local food + drink, and more! What a wonderful way to experience The County!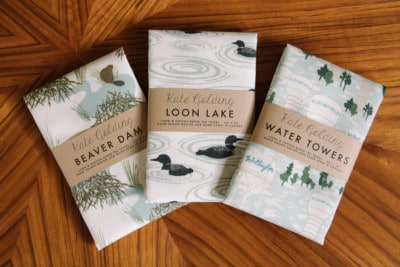 CONTEST
To enter, visit: www.festivalplayers.ca/SDTC
Stirring theatre and beautiful music is that much more special when you can enjoy it on the water.
More on Festival Players:
Professional theatre in gorgeous natural surroundings, Festival Players has been producing powerful theatre in the region for over a decade. This year, Graham Abbey–acclaimed stage, TV and film actor, Stratford veteran, director and founder of The Groundling Theatre company–officially steps into the role as Artistic Director and we cannot wait to see what emerges under his leadership. The programming celebrates award-winning Canadian theatre artists–playwrights, actors and creators–in a diverse selection of shows. Recent daring productions have included the likes of Stars co-frontman Torquil Campbell, award-winning Broadway actor, director and composer Bruce Dow, and Steven Page with the Art of Time Ensemble. Exciting upcoming productions include Rebecca Northan's runaway international hit Blind Date starring Christy Bruce; Daniel MacIvor's A Beautiful View, directed by Andrea Donaldson and starring Maev Beaty and Liisa Repo-Martell; and Michael Healey's The Drawer Boy, directed by Graham Abbey and starring Benedict Campbell, John Dolan and Marcel Stewart. A ticket to a Festival Players production is reason enough to make the trek to Prince Edward County.
More on Water Week:
Inspired by Stockholm's World Water Week, this is an artistic celebration of the element that unites us all. The backbone of this event is a series of lakeside concerts and performances from some of Canada's premier artists, including members of the Canadian Opera Company's Ensemble Studio; Montreal-based Grammy Award–winner and two-time JUNO nominee Jennifer Gasoi; Montreal's Architek Percussion; Ottawa-based violinist Yehonatan Berick; world-renowned clarinetist Dionysis Grammenos; Ensemble Made in Canada; Toronto's Opus 8; Toronto's Payadora Tango Ensemble; and a performance by COC Music Director Johannes Debus in partnership with Festival Players Artistic Director Graham Abbey, French-Canadian bass vocalist Alain Coulombe and violinist Elissa Lee. Beyond some of Canada's leading musical talents, guests can expect local beverage companies Kinsip and The County Bounty to quench their thirst, and the area's iconic Picnic Food Truck will park itself under the tent on the water.
You knew about the wine, Sandbanks, and the gorgeous sunsets, but there's so much more to discover in The County. If you don't win this contest, we highly suggest you plan your own trip! Magic and splendour await you.