The restaurant industry has been decimated by the pandemic. Some would argue it's been hit the hardest. Beyond the financial impact, the mental health of its workers is suffering. It's no secret that addiction is a common struggle in this industry, and right now people are turning to substances in droves to escape the pain.
Recognizing a crisis, Hassel Aviles and Ariel Coplan, founders of
Not9to5
, a non-profit organization created to address the mental health emergency within the restaurant industry, sought out additional funding to specifically combat the rise of mental health and addiction issues triggered by hardships in the pandemic. "We understand that the need for mental health and substance use support grows more every day," says Aviles.
Now in the second lockdown, with winter months ahead, weathering this storm is nearly impossible. It's a tragic moment in time, but Hassel also sees it as an opportunity to restructure a broken system. "I've found that most workplace environments in our industry lack psychological safety and use fear management tactics that result in abuse of power. There is so much emphasis on the sustainability and ethical treatment of the ingredients that we use in our menus. I am trying to push us to have the same focus on the sustainability and ethical treatment of the people producing, growing, serving, creating, and cooking everything we consume."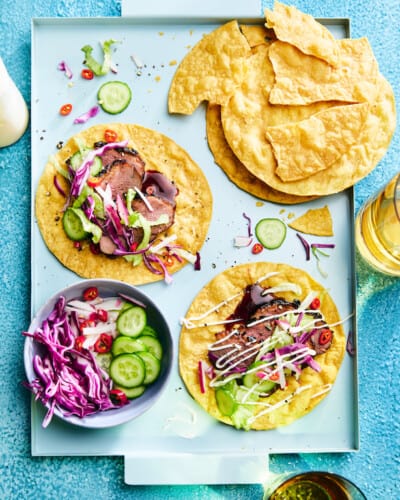 Knowing that education is vital, Not9to5 is offering a course called
Primary Concerns
to help train the industry in mental health and substance use support skills. The response has been overwhelming, proving just how vital a peer-support initiative like this is. Everyone from culinary students to celebrity chefs has been signing up to support their co-workers or themselves.
Impressed by what Not9to5 was building and understanding the dire need for it, Food Stylist Dara Sutin decided she wanted to lend a hand by
creating a cookbook
that would raise funds for this initiative. "Cooking has a unique ability to heal us, distracting us from the outside world, by providing us with something tactical and cathartic. During an increasingly stressful time it is even more important to do things that look after your body and your mind," says Sutin. "
Cooking from Home
is a testament to the feel-good power that cooking and eating well can do for oneself."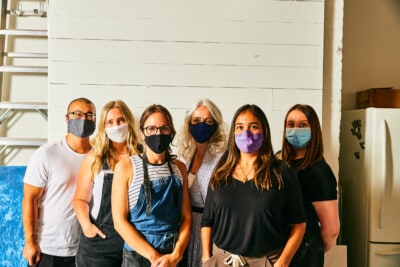 Reaching out to friends in the industry, Sutin was able to lock in 30 chefs from across Canada, including
Suzanne Barr
,
Jennifer Crawford
,
Soo Kim
and
Charlotte Langley
. Sutin encouraged the chefs to submit a recipe that was bringing them comfort during COVID, a dish they enjoyed making at home. From Guac and Mole to the Best Ever Banana Bread
Cooking From Home
is your ultimate comfort food go-to, and 100% of proceeds from sales will be donated to Not9to5.
"We work hard to stay fit and healthy, so why shouldn't we make sure our minds are healthy too?" says Sutin. "I hope that the awareness raised by this cookbook will touch just one person who may be struggling with mental health and help them realize they are not alone and that there are resources out there to help them."
Get it
for the food lover in your life.