Legalization is a mere day away, so we wanted to get the lo-down on the strains you gotta try when you can officially partake. Kelly Gibson is a long-time cannabis advocate, writer and consultant. She has been treating her Crohn's Disease with medical cannabis for the past ten years, and she now works to help educate others about the benefits of this plant. She currently works for Spiritleaf, which is in the process of establishing a chain of recreational cannabis dispensaries with the vision of becoming the leading recreational cannabis retail chain in Canada.
We chatted with her this week.
SDTC: What strains do you recommend?
KG: For the absolute cannabis virgin: A low-THC, high-CBD strain. A sativa or hybrid preferred, such as Spectrum Green.
The occasional indulgence for the busy urban woman: A strain with a moderate THC level and some CBD, hybrid preferred, such as Spectrum's Penelope.
For cozy hangs with old friends: I prefer a 1:1, Indica strain, such as Campania product from Broken Coast.
Getting creative: Leafly lists Jack Herer as a popular choice for creatives. It usually has high THC and is a sativa-dominant strain.
A first-date getting-to-know-you occasion: Good question…I don't date. I'd probably say a strain with a moderate THC level, sativa or hybrid preferred, such as HIGH TIDE by Organigram. Once edibles are regulated next year, there will be more options for social occasions.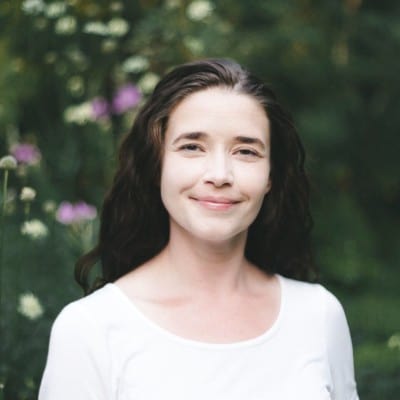 I'm a cannabis newb but want to try. Where should I begin? What questions should I ask myself?
My advice for the cannabis newb is to always start with a product that has a low THC level and go slow as you increase your tolerance. Get advice from a professional, at a clinic or from a certified cannabis worker; not just your friends. Determine what method you prefer—vaping dried herb, ingesting oils or sprays or using edibles and so on. All methods have advantages and disadvantages.
I'm not really into getting high, but I have the worst PMS and could use something for cramps. What would you recommend for that?
If you want to treat something like PMS and don't want to "get high," there are some factors you should understand before proceeding. First, cannabis works better when all the components are used together; it's called the "Entourage effect." You should also know that it is not possible to eliminate all the THC, even in CBD-only products. Also, the benefits from CBD take time to accumulate compared to the effects of THC, which are felt immediately.
CBD can be effective for managing pain from PMS because of its anti-inflammatory effects over time. It's recommended to use CBD continually and increase when you want to take advantage of these benefits. The best form would be an ingestible oil, for the long-term effects.
What are some great strains on your radar that we should take notice of?
For those who are interested in the benefits of topicals and other infused beauty products, I recommend searching for strains high in the Bisabolol terpene, [as they] help aid in absorption. These include Nuken, Headband or Tangerine Dream and even some varieties of Kush.
(Everyone's experience are different. Above are recommendations only. Products are from the regulated sources.)