CBC Canada Reads winner Carmen Aguirre has a new play, Broken Tailbone, which looks at the intimacy, politics, culture and the forgotten origins of salsa. But there's a twist: it's told through a rollicking, interactive dance party. Drawn from her personal experiences in Canada's Latinx dance halls, this show will leave you exhilarated with the power of radical resistance while feeling connected to your body, broken tailbone and all (comfy shoes are recommended).
We asked her about the performance this week.
SDTC: What was your earliest introduction to Latin dance?
CA: My earliest introduction to Latin dance is the fact that I am Latinx. There is no introduction. I was conceived during carnival and never had to "learn" how to dance. I grew up dancing at home, on the street, at friends' homes, in the dance halls.
Take us into the Latinx dance hall in Canada.
Latinx dance halls in Canada are unique because of the demographic. It would be hard to find one like it anywhere else in the world. First of all, you have people from all over Latin America—from Mexico, all the way to Argentina and Chile, and everywhere in between. You have all social classes, all races, and immigrants from all over the world: Africa, the Middle East, and Europe. You have a mix of music from all over Latin America: salsa, merengue, bachata, reggaeton, and cumbia. It is multigenerational; the youngest person is nineteen, the oldest is well into their eighties. In one night you might dance with an undocumented farm worker who walked here from Honduras, to an upper-class international student from Mexico City here to study English, to a Salvadorean refugee who has been here for thirty years. Latinx dance halls in Canada bring together all kinds of people that are there for one thing: to dance. To dance to remember, to dance to forget, to dance to connect.
Why did you want to recreate this world for your play?
I grew up in Latinx dance halls in Canada. In fact, my parents started the first one in Vancouver (we didn't call it a Latinx dance hall at the time, but that's what it was) in 1974 at the Ukrainian Hall in Chinatown. We played the few cumbia records that the Chilean exile community had. I wanted to recreate this world in my play because I was interested in immersive theatre, which is simultaneously accessible and confrontational. The dance hall concept is a perfect container to tell the story of how Latinx people arrived in Canada, the history of the dances themselves, the history of Latin America from an unabashedly Marxist lens, as well as my own personal stories of love, sex, and politics that have taken place in the dance halls.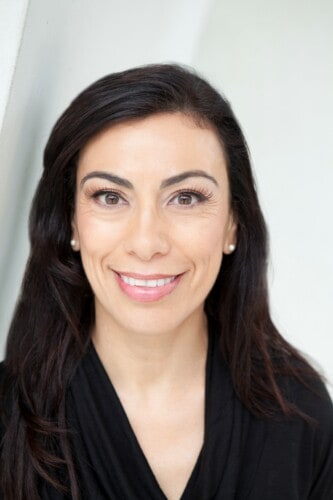 How is dance a form of protest for you?
Dance has been used as a form of protest for many years in Latin America. The first example that comes to mind is La Cueca Sola. The cueca is the Chilean national dance and is usually danced in pairs. During the Pinochet dictatorship, women whose family members had disappeared danced it alone in public as a form of protest. For me, the fact that we Latin Americans keep dancing through hardship is in and of itself a form of protest.
Briefly, what is Broken Tailbone about?
It's about learning how to dance salsa while learning about the dance you are dancing while learning about Latin American history while learning about the history of Latinx dance halls in Canada while listening to racy stories while having a great time.
The show is a collection of stories that were curated over many workshops and through trial and error. Each story is connected to a song that has deep meaning to me. One of my favourite moments happened this last winter in Calgary, when we did the show at the High Performance Rodeo. A group of teenage girls were there and having the time of their lives. At the end they stuck around and approached to tell me that they were so happy that they had gotten the chance to hump the floor during the show. I will leave it at that.
Broken Tailbone comes to Factory Studio Theatre, October 2-13. Get tickets here.