Up until this point, the majority of my burlesque experience had revolved around learning sexy moves while trying not to eat the dance floor.
The idea of stripping down and shaking what my momma gave me (or didn't give me) was just an idea. Now it was time to create a costume to pair with my weeks of training. I won't lie—a surge of panic crept into my bones. I over-thought how every aspect of the performance could play out. I anticipated making a complete fool out of myself.
The performance was going to happen no matter how much I feared the idea of a spotlight highlighting a stretch mark on my bum. I knew that I had to banish these negative thoughts. I decided to focus on the aspects that surrounded the performance instead of the performance itself.
I downloaded my chosen song (Sexy Silk by Jessie J) and began to learn and feel the words and the beat. Although lip-synching is a definite no-no in burlesque, I wanted to be able to translate the words through the movements of my body. If Jessie J wanted to be someone's sexy silk, then so did I.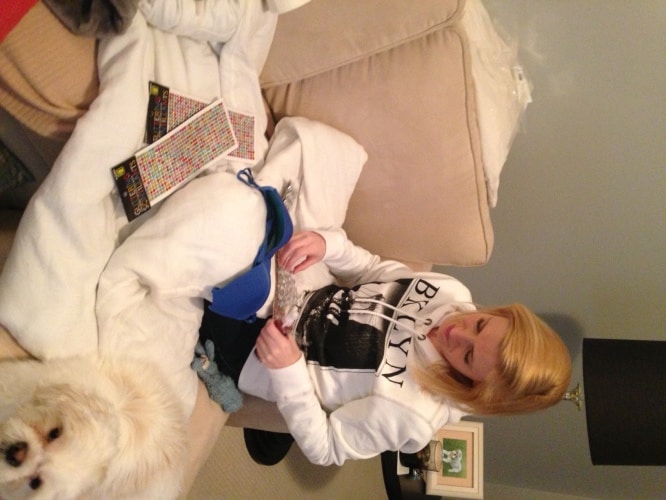 I played that song about 20 times before I was ready to stand in front of my full-length mirror, strip down to my skivvies and watch as my body moved to the beat. Now, I am like the average person and have seen myself naked about a bazillion times. I have pranced around my room and stopped to check out how my booty looked in my new lace underwear. I have taken the time to determine if I could Twerk (I can't) and to weigh in on if yoga really is "transforming my body" (it is). I have also stood in front of my mirror, poking and prodding at myself, determining which areas of it I would like to banish. This would prove tricky when it came time to having the total confidence needed to do something that requires you to be exposed in every sense of the word.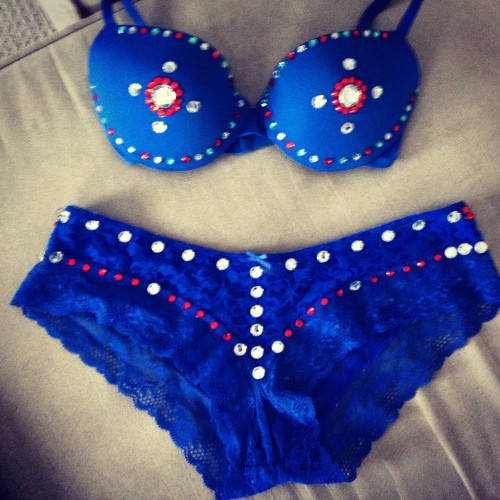 Thankfully, costume creation helped keep the negative thoughts at bay. There is nothing like purchasing cute lacy items and gluing on rhinestones and gems to bring out your inner confident girlie-girl. As I sat in my kitchen, tediously adding glitz to my unmentionables and humming my show song aloud, I began to breathe life into my moves. I saw how I would unbutton my blouse and reveal my corset. I envisioned which lyric I would step out of my heels and strip off my stockings to. In no time, I was on my feet; repeatedly taking off my clothes only to put them back on and do it again. For the first time, excitement crept over me and I was ready to show my mirror my sexy silk.
Follow Nicole on Twitter @NicoleRashotte and Instagram Nicole162