We're on month eight of 2020 and it's been a helluva year that has challenged and tested us like no other. But while immensely stressful, it has also given many of us a necessary pause to reflect on the way we have been living and assess whether it's how we want to continue living.
Thinking about other possibilities, and imagining a new life—or even a reorganization of how we typically do things—is exciting, but also overwhelming. If your head feels like a jumble of ideas, but you don't know what to focus on, we highly recommend you start by signing up for Jennifer Schramm's Be You. Be True. Be Free. course.
Schramm has been a registered counsellor and life coach for over 15 years. She is also a certified equine therapist who often sees clients in the field with her horses. This 12-week course consists of weekly online group sessions, private office hours with Jenn and a weekend intensive at the farm. For those who've been considering therapy or life coaching, this course brings together both, and also offers participants a chance to connect with a small peer group for further support and networking.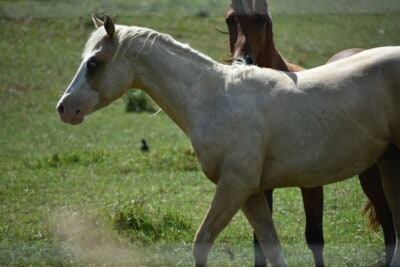 "As a young adult I struggled with an eating disorder, binge drinking and drugging, depression and anxiety which led to dysfunctional patterns with work and relationships. The only thing that helped me was when I engaged with other people in a safe environment where we could all be vulnerable enough to unpack the layers of our conditioning and discover the hidden parts of ourselves," says Schramm, who's made it her mission to create a course where people can come together to explore the deepest truest facets of themselves in a safe and accepting environment. "This course is for people who want to feel alive in their own skin, free of self-sabotage and shamelessly real. For so many of us, this is the answer to our struggles."
Designed as a "deep dive into self", participants will explore numerous parts of self including processing emotions, connecting with your inner child, examining core and limiting beliefs, getting a better understanding of shame, guilt and self-hatred, as well as learning to forgive—ourselves and others.
Beyond gaining clarity, direction and purpose we also think this would be a wonderful way to carve out precious self-care time in your schedule! And, of course, you'll get to spend some time with horses if you wish—dreamy.
Your relationship with yourself is the most important relationship you will ever have. See more details and reserve your spot today. Everyone has a free consultation before registration to make sure the course is a good fit.
Course runs September 16 – December 2, 2020 / Wednesday evenings, 7-8:30pm, with an intensive weekend slated for October 24-25. More info here.