Launching in Canada later this month, The Impact Series is a bold new film and speaker series focused on environmental and social change.
An announcement from Screen to Stream Media shared that eight powerful documentaries are already slated for release this fall, at cinemas across Canada.
To kick things off, The Impact Series will premiere NOW (Sept 26), Jim Rakete's emotive documentary that spotlights the work of climate justice activist Greta Thunberg, capturing the mobilization of the Extinction Rebellion movement in 2017.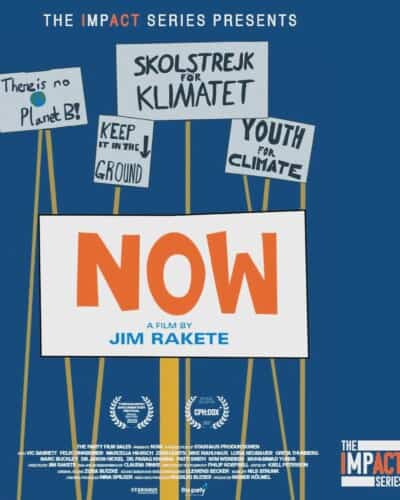 "Everyone involved in the NOW project feels very honoured that our film will open The Impact Series,"said Rakete."This new initiative is a beacon of hope for the countless activists who are trying to make the world a better place."
Other exciting upcoming titles includes Eva Mulad's Love Child, Lesley Chilcott's Watson, Margaret Brown's The Great Invisible, and more.
To learn more about THE IMPACT SERIES, join the club, and view the full schedule visit,www.theimpactseries.net. Tickets for the series begin to go on sale on September 23, 2020 at Cineplex.com/Events.