My body. My pad. My ride. My family. My church. My boys. My girls. My porn.
Sexy, emotional, provocative, thoughtful, and edgy: DON JON is the film we're most excited for this September. In anticipation, we've partnered with the best to create the ultimate DON JON VIP EXPERIENCE. My god, it's sexy.
Directed by and starring Joseph Gordon-Levitt, DON JON tells the story of New Jersey boy Jon Martello or "Don Jon," a good old fashioned guy who likes to keep life simple but has a complicated relationship with porn. He's the kinda dude who beds women for fun, that is until he falls for Barbara Sugarman (Scarlett Johansson) and is forced to reckon with his online habits.
ENTER TO WIN THE DON JON VIP RED CARPET EXPERIENCE and you could win the following:
• 2 tickets to the Canadian Red Carpet Premiere of DON JON on Tuesday, September 10th where you'll be escorted into the Princess of Wales Theatre and seated in the VIP section alongside Hollywood elite! Joseph Gordon-Levitt and Scarlett Johansson will be in attendance!
• $400 gift certificate to m0851 in Yorkville to find the perfect leather jacket for an edgy red carpet entrance.
• $200 gift card to wine and dine at The Chase and The Chase Fish & Oyster (Have you checked out the rooftop patio? Sip, stargaze, and smooch!)
• A cut, colour, and massage from Civello Salon and Spa. (Girl, you're going to turn heads!)
• A $150 gift card to find some sexy lingerie at La Vie en Rose. Meowwwwww.
• A free ride to and from the premiere from Hailo for residents of Toronto.
DON JON. Leather. Oysters. Beauty. Lingerie. Now that's the sexiest VIP Red Carpet Experience package we've ever seen!
Enter on Twitter by tweeting "Dear @Shedoesthecity, send me to DON JON, I want the DON JON VIP RED CARPET EXPERIENCE. #DONJONVIP"
Enter by emailing contests@shedoesthecity.com with subject line DON JON VIP.
Contest closes Sept 6 at 1pm EST. Winner will be notified by 3pm EST.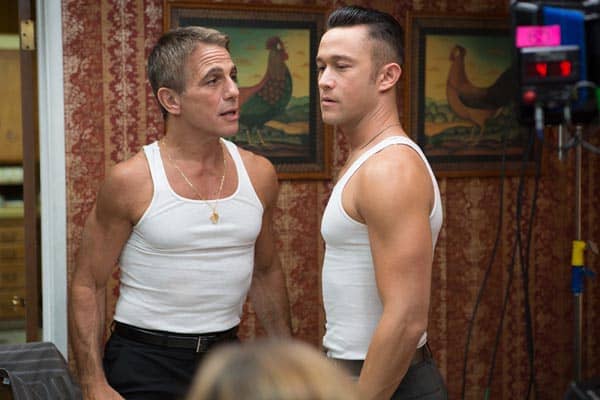 Watch the DON JON trailer now!
In theatres September 27th.