More than a dozen local vendors will participate in Hard Feelings' upcoming Mental Health Pop-Up Market. The event celebrates the 4th anniversary of the non-profit social enterprise dedicated to reducing barriers and providing mental health resources.
The Hard Feelings storefront on Bloor Street West is home to their boutique full of books, home goods, art prints, stationary, and other beautiful things, all of which nurture mental health in some capacity, and there is an online shop too. Hard Feelings also has a roster of therapists who offer low-cost counselling.
Founded by Kate Scowen, Hard Feelings has become an invaluable space for Torontonians seeking tools and support for a variety of mental health issues (grief, anxiety, addiction, PTSD, postpartum depression etc.), as well as an organization that supports artists and writers whose work addresses topics surrounding mental health, from illustrating the healing process to fighting stigma.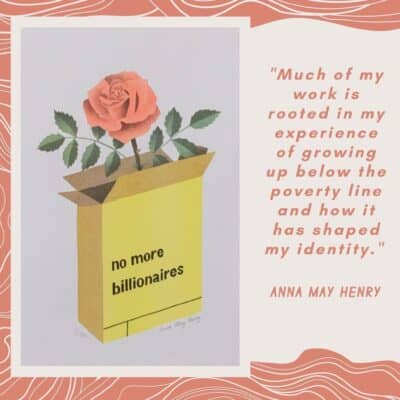 The upcoming Mental Health Pop-Market will take place in-person at Christie Pits park on September 11, from 11am to 4pm, and also virtually, and will feature local artists whose work intersects with mental health. Heidi Cho, Reena Devani, Anna May Henry, and Ruby Llanillos are a few of the artists who've been announced, and you can get to know all of them here. Hard Feelings will continue to share more details on their Instagram feed in the days leading up to the event.
We think that going for a stroll to check out this market is a wonderful way to spend a Saturday that will undoubtedly give you pause for reflection and likely open your eyes to a few new perspectives too.
The Mental Health Pop-Up Market will take place Saturday, Sept. 11 at Christie Pits Park, 11:00 AM to 4:00 PM (southwest corner, rain date: Sunday, Sept. 12). Shop the online Pop-Up Market from Sept. 12-18 at at www.hardfeelings.org.