When Jack Jackson moved to Canada, the transgender photographer was in the process of transitioning. Jack had no fixed income, no community supports in place, and feared homelessness. "I was on my own in the city, terrified, and a complete mess," he tells us. But then he got Jet, a boxer puppy, and everything changed. "It was instant. I had someone to get outside for. I stopped drinking. I had someone to survive for."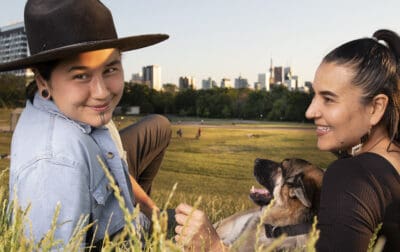 Getting Jet was transformational. Beyond the newfound love Jack experienced, heading out on daily walks with Jet helped him meet neighbours, and establish a sense of community. "I can't really explain the feeling of being alone in a country, but it's terrifying when you don't know how to make a living and you don't know how to stay there."
Jack and Jet began to do everything together, and over time, Jack developed a talent of photographing dogs, which eventually led him to co-found the Don't You Want Me Project (DYWM). The social impact project couples compelling images and personal narratives of LGBTQ+ people, and the transformative impact their rescue dogs have on them.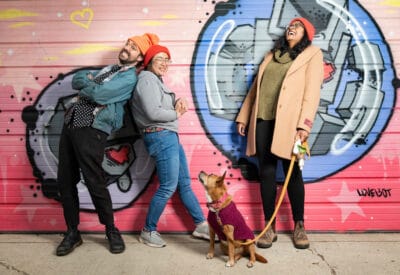 "In the queer and trans community, you don't necessarily have the family support or all the things in place that people who are thriving have. Sometimes queer and trans people end up in a situation where they don't have that, through no fault of their own," says Jack, who wanted to share stories about the struggles that many LGBTQ+ people face, from isolation to addiction, with a broader mainstream audience.
The project quickly got noticed on social media, and caught the attention of Pet Valu, who wanted to amplify Jack's work and showcase the beautiful and moving photos in their stores.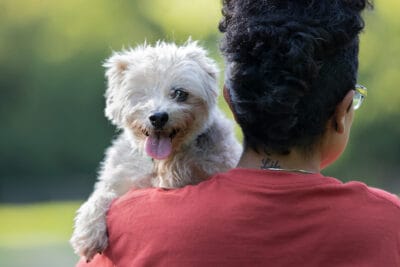 "Pet Valu and The Don't You Want Me Project are natural partners. We both nurture the unconditional relationship between pets and pet lovers and understand the transformative impact rescue pets can have, often making it difficult to tell who has rescued who," says Tanbir Grover, Chief Marketing and Digital Officer, Pet Valu. "When we first learned of the incredible work The Don't You Want Me Project was doing this spring, we immediately knew we wanted to contribute through our giving back program."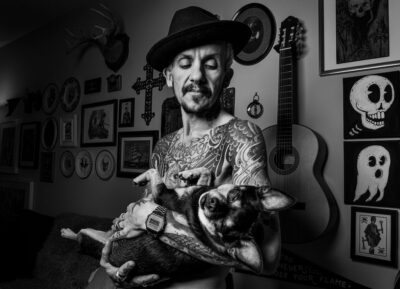 Today, Jack is preparing to announce a cross-Canada tour for the DYWM Project. The tour will begin in Barrie in February, then travel to Vancouver and Halifax in March, Calgary in April, Winnipeg in May, and conclude in Toronto in June. The exhibit will be displayed in Pet Valu stores in each city. In addition to bringing the much-needed voices of the LGBTQ+ community to the wider public, when Jackson travels across Canada he will be capturing the stories of new participants in the communities he visits.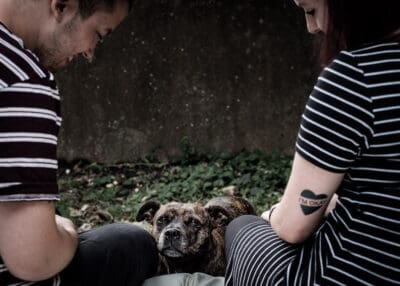 "There are people I want to reach, and stories I want to tell, so that mainstream society can understand a little better. So we can stop trans kids from killing themselves," says Jack, who wants to use his experience to help as many LGBTQ+ people as possible. "I wouldn't work this many hours or on so many ridiculous things if I wasn't completely passionate about it."
We love how Jack's story has evolved, and how he's now able to reach millions of Canadians. "Working with them has been brilliant," he says of the partnership with Pet Valu. 'They are doing the right things. To have their support means I can reach these communities. I'm still pinching myself."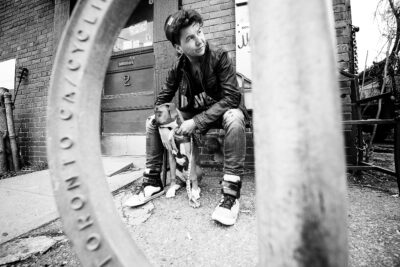 Photographer Jack Jackson pictured with his pup, Jet Jackson. If you want to share your story, or know an LGBTQ+ person, or couple, that have been deeply impacted by a rescue dog, reach out to Jack on Instagram, or head to the Don't You Want Me website.