After getting her heart broken, Toronto Drag Queen Selena Vyle hits the streets to make an album about it.
Broken Hearted Girl is an emotionally charged candy-coloured romp through the boardwalks and back alleys of Toronto, wherein Selena explores mental health issues she's experienced through electrifying song and dance.
Expect 9 original songs, sung by Selena (music by Kitty Creature), each accompanied by its own music video (shot by Gei Ping Hohl), detailing the great loves of her life that triggered her depression and break from self.
We're in awe of her creativity and vulnerability, we caught up with Selena to ask her some things.
What five words would you use to describe Broken Hearted Girl?
An authentic labour of love.
What compelled you to create this visual album?
I'd always wanted to write an album, but since I'm not the greatest singer and drag is such a visual medium, Fringe seemed like a great place to try out a visual album. It's very lucky that it's a digital festival this year. Had it been live, this would have been another cabaret.
Why did you choose the locations you did? Which one is most special to you?
Every location actually has an important connection to each of the relationships I sing about. I think the one that's the most special, is outside of Roy Thompson Hall, which is the one location other than my house that I visited with all three of the men who inspired the album. Each of the evenings we spent at Roy Thompson Hall resulted in me realizing we're over. All for different reasons.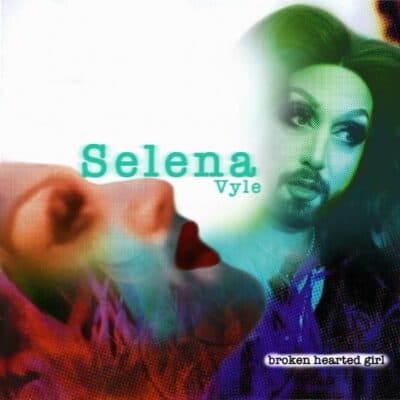 What do you hope that people take away from this story?
That anything can break you and that's okay. I went into my first relationship as a person who was firmly independent, and that first breakup unlocked the destruction of my mental health. It triggered depression, anxiety and panic attacks that I'm still dealing with almost a decade later. We learn to cope, but it never actually goes away. So I just want people to know they're not alone. This truly is universal.
Who are your favourite artists and how do they inspire your work?
I took inspiration for the show title from a Beyoncé song and obviously she invented the visual album as we know it today. But my musical influences on this album were Bright Light Bright Light, Mika, Carly Rae Jepsen, Troye Sivan and Lorde. They all write excellent relationship and heartbreak material, most with an electro pop song, and Mika with his theatrics. I feel like that combo sums up my work here.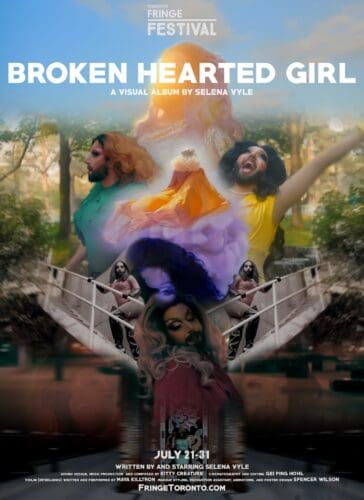 What is your happy place? When do you feel your best?
Honestly, I hate to say this, but I feel the most me when I'm in a happy relationship. I don't like hearing myself say that, but it really is the truth. Just knowing there's someone who accepts me with all my flaws and loves me regardless allows me to let go of any insecurities I have. But the non-cheesy answer is when I'm on a dance floor or on stage performing. Nothing beats that rush of feeling the beat and letting it take you away.
Toronto Fringe runs until August 15. More info and passes here.