We love moms around here! That's why teamed up with The Drake this year for an adorable Mother's Day photo shoot with Drake Moms + their little tots. While their backgrounds and skill sets vary, these women all share the common experience of motherhood and the challenge of balancing professional life while caring for children. Now we're getting personal with each mom.
When she's not working as a friendly face in The Drake's hospitality sector, Jenny MacInnes loves to get her hands dirty with two-year-old cutie pie Elliot. We asked Jenny what she cherishes most in these first few years of motherhood and how she enriches her son's life with cool culture. (Elliot has gone on tour with his daddy's band, The Trews, so his cool factor is already through the roof!)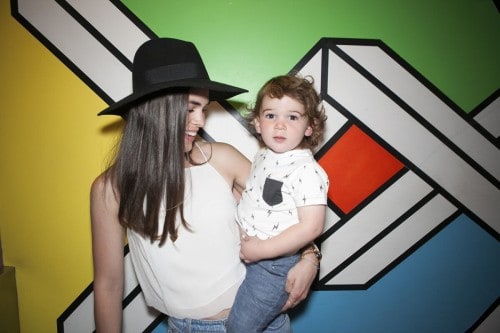 Best Advice For New Moms:
Time somehow begins to accelerate once you become a parent, so remember to take in all of the precious little moments. Super cliché, but it's true.
What is one of the greatest lessons your mom taught you?
How to be a good mother myself. She can really do it all, and With such ease. She is strong, and patient, and gracious and I'm very fortunate to have her as a role model.
What have you recently learned from your child? 
Patience. And I consider myself a patient person, but man it's hard not to fly off the handle when you spend all day with a toddler.
What family activity do you really cherish?
Gardening. I spend a lot of time in my garden and last year my son was too young to do much other than play around in the dirt, but this year he has already helped plant a few things and even has his own gardening gloves and tools. My mom used to let me choose the flowers for one small garden in our yard when I was young and those memories have always meant a lot to me. It's very special to do that kind of thing as a mother myself now.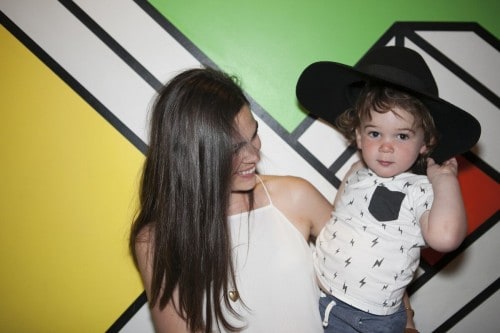 What is a recent accomplishment that you're proud of?
About five months ago, bedtime became a breeze. I try not to take it for granted because it definitely wasn't always that way. But now it's just bath time, story time, milk and "bye mommy/daddy."
Which children's books are favourites in your home?
We've got lots classics that Elliott is a big fan of. Dr. Seuss, Eric Carle (I think we have five different versions of Brown Bear, Brown Bear) and a newer one by Jon Klassen that's great called I Want My Hat Back.
How do you introduce your kids to cool culture? 
My husband is a musician. He plays in the band The Trews so he is travelling most of the time. We have taken Elliott along on the road a few times, so he's done a lot of cool things for a kid who's just turned two. From riding on tour busses, and hanging in the green room at the Viper Room in LA, to strolling the highline in New York and tagging along to various museums – the kid is cultured. I don't think he appreciated the Van Gogh exhibition we dragged him to two weeks ago, but I do think it's important to expose kids to different environments at a young age.