If you've ever wondered what it would be like to spend an evening with Canada's film industry movers and shakers, attending the opening night of The Drawer Boy at The Carlton (November 23) is a good start. Released by newly minted Highball.TV, a digital platform that brings festival films to cinephiles everywhere, the highly anticipated film, based on the award-winning play by the same name, is the first narrative feature for Arturo Pérez Torres and Aviva Armour-Ostroff, and everyone will be in attendance! It's going to be sparking with energy.
It's 1972 in Ontario when Miles, a young theatre actor from Toronto, arrives in Huron County at the home of Angus and Morgan, two aging bachelor farmers. Miles stays with the two farmers in order to gather stories about rural life and write a play about it. All three of their lives are irrevocably altered when art attempts to imitate life and the line between truth and fiction is crossed. Exquisitely shot, the film features knockout, award-winning performances that will move you (and possibly haunt you).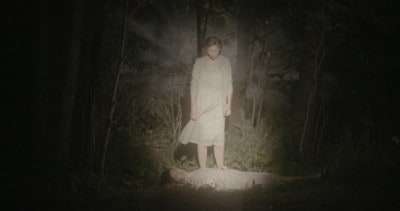 Cast in attendance will include Stuart Hughes, Richard Clarkin, Jakob Ehman, Claire Burns, Sochi Fried, Courtney Ch'ng Lancaster, Brendan McMurtry Howlett, Paul Thompson as well as director/producer Arturo Pérez Torres, co-director/producer Aviva Armour-Ostroff, composer Bob Wiseman, DOP Cabot McNenly, and art director Joanne Dente. Following the screening, a lively Q&A will be moderated by Highball.TV co-principal Melissa D'Agostino. WHAT WILL YOU ASK THEM? WHO WILL YOU SCHMOOZE WITH?
NOW Magazine's Glenn Sumi has already adorned the film with a glowing 4-star review, and critics everywhere are raving about this stunning performance. "This is one of the best, well-acted, and harrowingly dramatic films at this year's Canadian Film Festival and should not be missed," said Marc Winegust, from film publication In The Seats. Naturally, we want to send you.
CONTEST
We want to send one lucky film lover and their friend to opening night! There are three ways to enter:
TWITTER: Tweet "Yes @shedoesthecity + @HighballTV, I'm an indie film lover, and I love supporting Canadian cinema. Please send me to the opening of #TheDrawerBoy. I'm in the mood for a powerful homegrown flick."
FACEBOOK & INSTAGRAM: LIKE + COMMENT on our #TheDrawerBoy posts.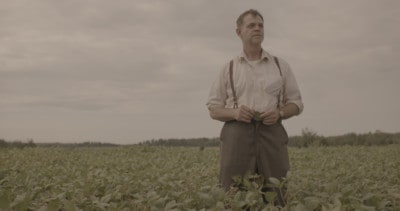 If you have any doubts as to whether this film will satisfy your elevated taste, please note how much praise it has received on the festival circuit:
Official Selections:
Anchorage International Film Festival 2017 – Best Narrative Feature Film
Morelia International Film Festival 2017 – Critics' Choice Award
Canadian Film Fest 2018 – Best Feature Film
Green Bay Film Festival 2018 – Audience Choice Award-Feature, Jury Award – Best Feature
Heartland International Film Festival – Best Premiere – Narrative Feature
Hell's Half Mile Film and Music Festival 2018 – Audience Award – Best Narrative Feature, Jury Award – Best Screenplay
Oxford Film Festival (Mississippi, USA) 2018 – Jury Award – Best Feature
Ozark Foothills Film Festival 2018 – Ozark Foothills Film Festival Award – Best Narrative Feature
Sedona International Film Festival 2018 – Excellence in Filmmaking – Screen Writing
The Forest City Film Festival 2018 – Audience Choice Award – Best Feature
The best way we can support our film industry is by watching the films we make. The Drawer Boy opens at The Carlton on November 23 and will soon be available on Highball.TV. Read more about that here.