Drawing The Tiger is a seven-year portrait of a rural family from Nepal that experience a windfall of opportunity and then tragically lose it. It is the story of girls' education, from the perspective of its absence. It reveals Shanda Darnal and her family's experience of receiving a foreign aid opportunity—and then losing it.
Drawing the Tiger has the power to ignite a conversation about how we must go beyond providing tuition, books and uniforms and create a more holistic approach to educating girls—one that considers the experience of the whole person, each girl and her family.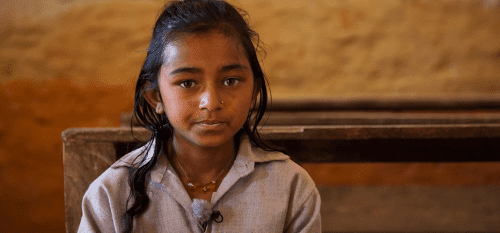 However, the filmmakers now need your help. In order to finish the film and promote it properly, they need to raise more funds. And they've begun a kickstarter campaign that you can contribute to. Click here to help get this amazing & heartbreaking story told. They have until this Friday to reach their goal.