Canadian Stage's Dream in High Park has been a favourite summertime experience since 1983. To celebrate their 40th anniversary, they are bringing back the inaugural production, A Midsummer Night's Dream, or the play that sparked decades of enchantment in our city's largest park.
"It is amazing to be celebrating 40 years of Dream in High Park this year," says Canadian Stage Artistic Director Brendan Healy. "The Dream remains a timeless summer tradition in this city, passed down from generation to generation – for so many Torontonians it is an introduction to live theatre and the beginning of a deeper relationship with the arts community. There is something pure and essential about enjoying live performance outside in the summer that I don't think will ever stop being magical."
Bike to High Park and plan a nature hike or meditative walk before you settle in for a performance under the stars. Or arrive early and enjoy a picnic while you wait for the show to begin. This is summertime perfection!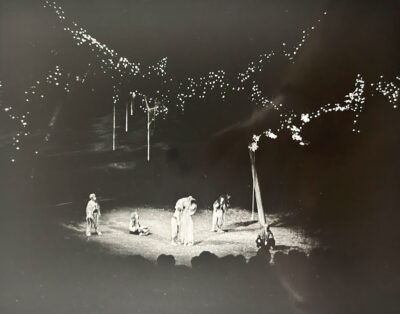 "When you look back over 40 years of productions in the park, in addition to discovering an incredible archive of live performance, you can also see the evolving story of Canadian Stage and of the theatre community in Toronto itself. So many of the performers that you side on stages across the country today were on the High Park Amphitheatre stage at some point and it is often an important step in a director's career. The Dream continues to evolve as the theatre community and the city evolve and we look forward to presenting it for years to come."
The anniversary production of Dream in High Park will be directed by Jamie Robinson and feature a dynamic company of performers including Louisa Zhu, Jaydn Nasato, Megan Legesse, Steven Hao, Ryan G Hinds, Shelly Antony, Stuart Hefford, Frank Chung, Aaron Wills, Julie Tepperman, Vincent Leblanc-Beaudoin, and Angel Lo.
A Midsummer Night's Dream runs July 21st through September 3rd. Performances take place Tuesday through Sunday at 8:00PM. General Admission tickets are $29 plus HST. Rush pay-what-you-wish tickets are available at all performances. For more info, go to CanadianStage.com.