There are a few theories flying around about what Beyonce is talking about in Drunk in Love when she sings about drinking watermelon. Today I'm here to set the record straight, once and for all! It doesn't take a genius to realize that Beyonce and Jay Z were knocking back these jello shots before they did the video for Drunk in Love. (Um, yes. Right. That's what it means.) Didn't they seem wasted in the video? That's because these little watermelons are boozier than they look!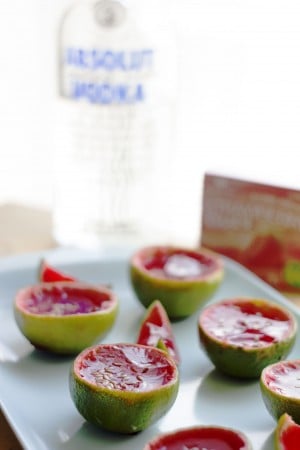 To make them, I cut the limes in half, gutted them and saved the lime juice for margaritas. 'Cause you don't get so drunk you wake up on the kitchen floor wondering how the hell you got there on just jello shots. Or do you? Then I made a package of jello (any flavour that is pink or red will work). Let the jello mix cool down in the pot before adding one cup of vodka and giving it a good stir. Then I got all my limes ready and poured the mix into each half.  Put them in the fridge on a tray and wait a few hours for the jello to become solid before cutting them into wedges.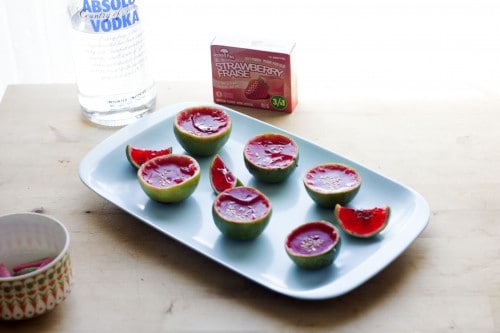 Garnish with chocolate sprinkles or chia seeds!