Thirty chefs. ENDLESS options!
FoodShare's 9th Annual Recipe For Change event is going down at St. Lawrence Market on Thursday, February 22nd and will bring together some of Toronto's finest chefs for a thoroughly memorable culinary experience that gives back. Recipe For Change is a truly special event that supports vital food literacy work in Toronto schools and school farm programs. If you are a socially minded foodie, you will not want to miss out!
Leading up to this must-do, must-eat event, we've been spotlighting various chefs featured at this year's Recipe For Change. For this installment, we spoke to Claudia Gaviria, founder of CrudaCafe, which specializes in healing foods, plant-based diets, detoxification programs, catering and teaching vegan cooking. CrudaCafe is located under the roof of Saint Lawrence Market and has been in business for the past ten years.
SDTC: Is there a recipe that changed your life? What was it, and how did it alter your perspective or direction?
CG: When I was studying in Boston to become a Raw chef, I tried a raw lasagna that was like nothing I have ever tasted. I do it every day at CrudaCafe.
Why is supporting FoodShare so important to you?
I have been supporting FoodShare since the beginning. I love their mission statement, which is inclusive to all; nutrition for children and adults. I like that all the programs are very community-oriented and integration is key on the new table!
What food experience excites you most and why?
I am a very creative individual and one of my passions is cooking new recipes for friends and family. I get inspired by nature itself. You will find me foraging in the forest and learning about the healing properties of local ingredients. I fused my cooking with healing and yoga practice.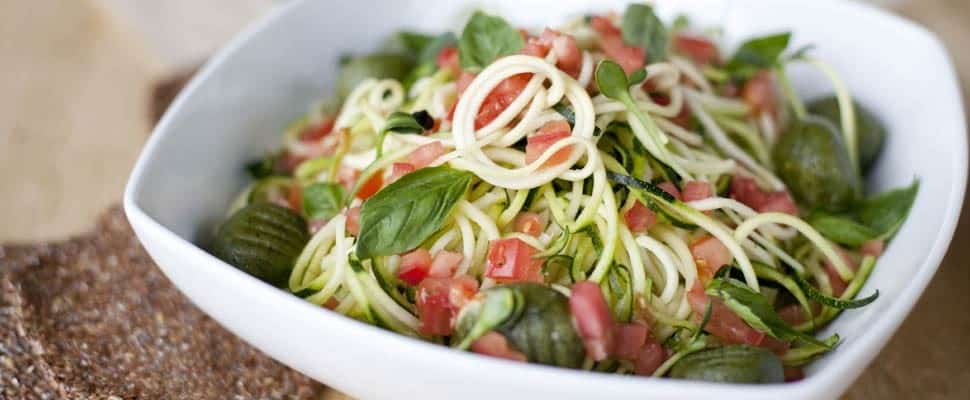 For those who aren't immersed in the Toronto food community, can you share something about it that you think makes it special?
The Toronto food scene is world class. I am so lucky to live in this city and be able to learn from different cultures, their cooking methods and the variety of ingredients.
What dishes of yours can guests expect at Recipe For Change?
I got inspired this year with my son's new Galabean company, which was born in the Galápagos Islands where we used to live. He imports a boutique coffee from the volcanic mountains at Santa Cruz, one of the islands of this famous archipelago.
My recipe is a raw vegan cacao coffee tiramisu tart; it's to die for! I am bringing my culture with me so guests can try this beautiful fusion.
What philosophy is currently guides your culinary journey?
The philosophy that guides my culinary journey lately has to do with the healing properties of natural foods and the importance of teaching my legacy to all who are interested in my approach. At this particular moment I am developing a program on nutrition and yoga that will be tested at a transitional house for single women with mental illness. I volunteer at this place every Wednesday night and teach them nutrition and self-care with a compassionate inquiry.
Tickets for Recipe For Change are now on sale. The $135 ticket includes all-you-can-eat-and-drink access for the duration of the three-hour event. DO NOT PROCRASTINATE: THIS EVENT WILL SELL OUT! Get all the deets about the good that FoodShare does for our community here.