Happiness is the sound of birds chirping outside the window as we tuck our parkas into the farthest corners of our closets. Happiness is skipping down sidewalks shimmering in the sun, lazy strolls through the park and patio hangs with pals.
After the most adverse winter known to man, we want to treat one lucky reader to an incredible spring-themed prize pack! From flower crowns and pastels to ice cream cones and the smell of fresh-cut grass, we've fallen for spring harder than ever before.
Our winner will receive personalized photo art from BLACKS, delish meal kits from Prepd, a stunning Cat Janiga ring, goodies from Colgate, a hair makeover from LOFT Hair Lounge, a hydration mega kit from Brita, a Paintlounge gift card, the newest collection of charcoal products from Bioré®, the infamous Ten Spot brazilly, and a romantic flower crown from Lady Hayes, all valued at over $1700+. Spring has never looked this good!
There are 2 ways to enter!
Email contests@shedoesthecity.com with subject line "I NEED your Spring Fling essentials!"
Tweet, "Hi @shedoesthecity, pick me to be the #SpringFling2015 winner! I love your spring essentials!"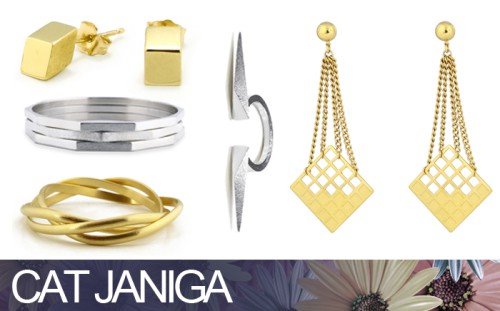 Our Latest Obsession: Cat Janiga Jewelry
Inspired by strength and feminity, Cat Janiga is one of our favourite up-and-coming Canadian jewelry labels. Made locally by designer and silversmith extraordinaire Catherine Janiga, every piece is permeated by a clean, edgy aesthetic that screams #BossBitch (in the best possible way).
Our lucky winner will have the best ring game in town with Cat Janiga's Dual Coquette Ring (shown in the middle, retail value is $185), which will be made to order so she can pick the size and finish. You're welcome.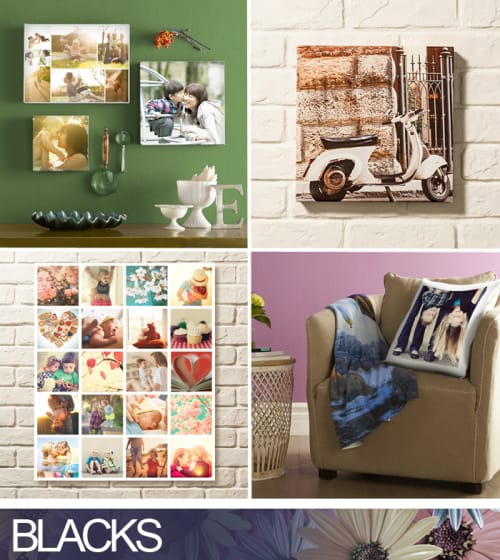 Personalize Your Gifts with BLACKS
Now that the sun is out, our social calendar is fillin' up real quick! Baby showers, weddings, birthdays and more, there are many exciting celebrations from now until fall.
Aaaand, this year we're stepping it up. No more throwaway tchotchkes, gift cards or booze. We're putting in a little more thought and a whole lotta heart to create meaningful, one-of-a-kind photo-based gifts like mugs, photobooks and wall art for our loved ones.
Our secret weapon? BLACKS! Whether it's in store, online or using their awesome app, BLACKS makes it real E-A-S-Y (and affordable) to surprise family and pals with the most nostalgic, special gifts that they'll treasure for years to come.
Our winner will receive BLACKS customized canvas wall art (12″ x 12″), a photo mug, and a premium hardcover photo book. SCORE!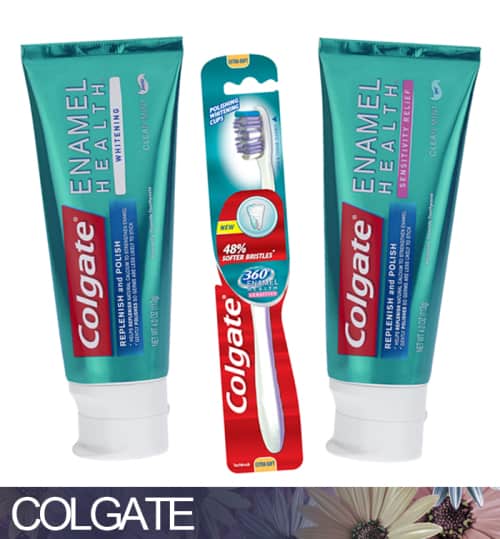 Protect Your Smiles with Colgate
Pop, energy drinks, juice, wine and coffee — delicious beverages that you like to enjoy on the regular, right? They're also silent enamel killers. Sip, sip, KABOOM! The truth is, everyday drinks and foods that we love, more often than not, lead to erosion, cavities and tooth decay.
But we're not here to bum you out (we promise). There's a solution that lets you enjoy all your favourite treats AND replenish calcium and other minerals, making enamel stronger and smoother; Colgate Enamel Health to the rescue! Fun fact: it also gently polishes the surface so germs are less likely to stick to teeth.
Our lucky winner will have the best chompers in town with a bounty of our favourite goodies from Colgate.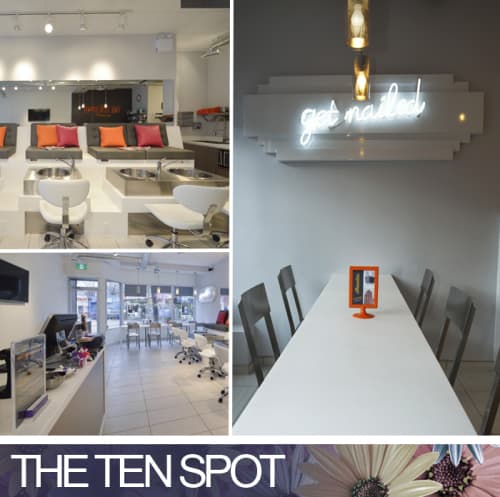 #TreatYoSelf at The Ten Spot
It's time for a little treating—and a lot of spring cleaning—if you know what we mean. Sure, the fur may have kept you warm through snowmageddon, but it might be time to change things up, girl.
There's nowhere we'd rather go for spring tune-up than The Ten Spot. With so many new locations to choose from, there's probably one within walking distance from you RIGHT NOW. What are you waiting for? GO! GO! GO!
Our grand slam winner will score a brazilly, a scrub and a lotion.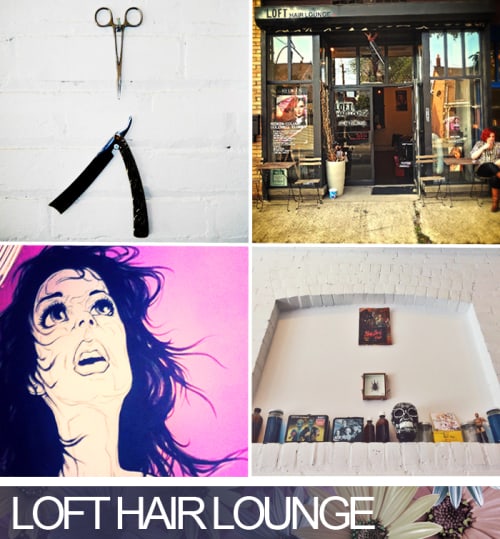 Freshen Up Your Locks at LOFT Hair Lounge
Nestled in the corner of Richmond and Bathurst, LOFT Hair Lounge has a seriously cool, off-the-beaten-path vibe with feathers, antique glass bottles and hand-painted Mexican masks comprising the minimalist décor.
Owner Tim is akin to a mad hair scientist, with the best arm party we've ever seen. A licensed senior stylist, he's constantly upgrading his skills and searching out the most innovative products and formulas on the market. His passion for his trade is contagious and evidenced in perfectly executed dye jobs which run the gamut of everything from delicious golden blondes to My Little Pony. In addition to colour, the lofty team provide a plethora of services including hair treatments (using Liquid Keratin and Olaplex), hair extensions and cuts.
The best part? There are no tired ol' nylon capes here. In their place? Colourful kimonos. Just think of the #selfie opportunities!
Our winner will receive a $150 credit to go towards her very own spring hair makeover!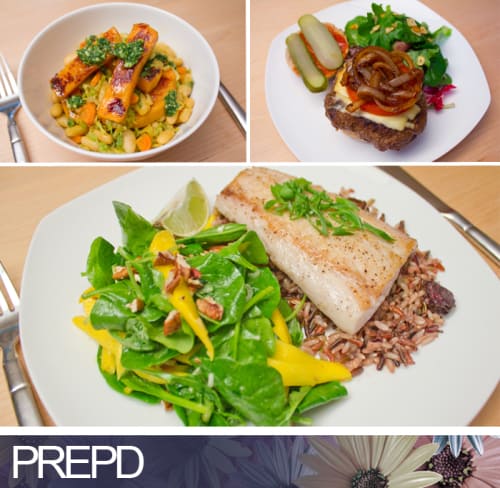 Make Dinner Easy & Fun with Prepd
We've never met a Prepd meal kit we didn't love. With dozens of veggie options, and a HUGE range of recipes varying in difficulty and cooking time, Prepd is geared towards young professionals (price points are super reasonable) who don't always have time to throw together a balanced meal.
Our Spring Fling winner will receive 2 deliveries of the freshest, locally sourced ingredients with recipe cards that will guide her (it could be YOU, you could be HER, OMG), in under 40 minutes, to cook impressive meals like gouda burgers, roasted cauliflower and chickpea tacos, or spicy pork bulgogi, yum.
Treat your partner, BFF, or yourself to a candlelit dinner (just think of the leftovers and bragging rights when your coworkers see your fancy meal in the staff fridge). Bon Appétit!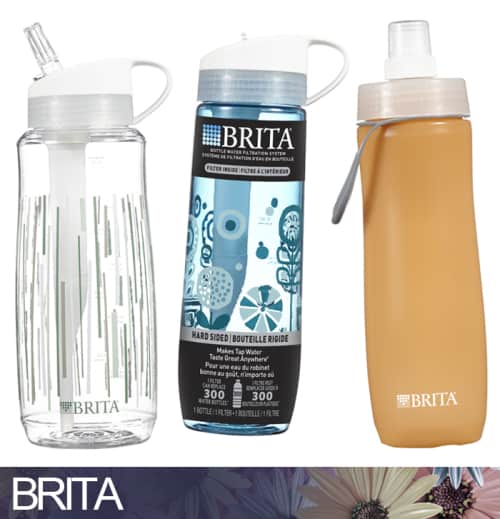 Brita: The Boss of Hydration
Now that spring has come, it's time to stop hibernating and start enjoying the sunshine. Farmers' markets, power walks, park hangs and runs; there are all sorts of fun activities that await us outdoors.
Problem is, we often to forget to think ahead and pre-plan our hydration game. Then, once we're out and about we grab a cold soda from the pop machine or nearest hot dog vendor.
Sadly, we're not alone. Did you know that Canadians drink over 2 billion sodas each year, and that the high levels of sugar consumption lead to further dehydration, heart disease, diabetes and general crappiness?
Luckily, we have a great solution! The Brita Hard-Sided Filtered (700mL or 1L) and Sport Filtered Bottle (590mL) are perfect for staying hydrated and environmentally friendly when you're on the go. One Brita Bottle filter replaces as many as 300 standard 500mL water bottles.
Our winner will stay hydrated alllll spring long (and then some) with a gift basket of Brita's newest and coolest.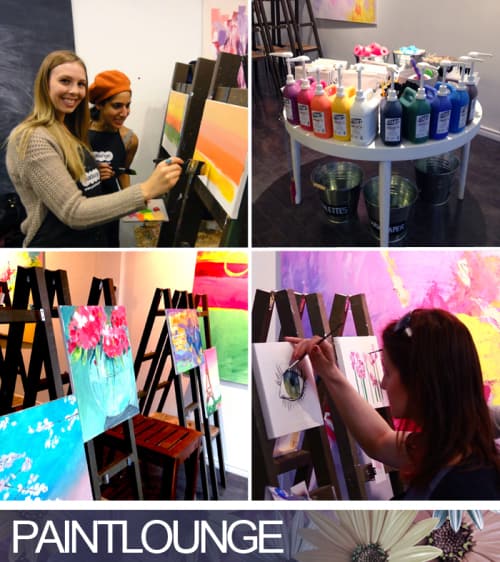 Unleash Your Creativity with Paintlounge
This spring is all about seeking out new experiences and adventures. One thing that we're excited about is flexing our artistic muscles, especially after a loooong, uninspired winter. At Paintlounge, you can enjoy pressure-free social painting in a casual atmosphere with like-minded peeps.
Pick from a litter of art supplies, enjoy a bevvy to help unwind (there's a café bar!) and get help from an artist on staff if you want it. This is our kind of art studio!
Aaaand, there are lots of exciting offerings to choose from, including; freestyle painting, workshops with step-by-step instruction, team-building events and PARTIES!
Gather your pals for a night of painting fun for your birthday, or host your BFF's bachelorette alongside a nude art model, oh là là! The best part? You can bring your own booze, snacks and cake!
Our Spring Fling winner will get her art on with a $100 Paintlounge gift card.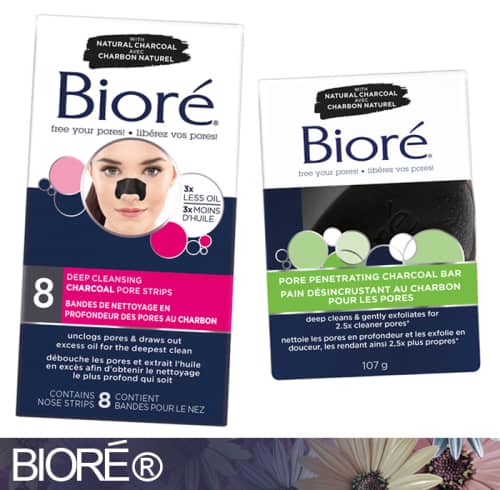 Have You Tried Bioré® NEW Skincare Charcoal Collection?
We have, and we're OBSESSED! The latest rage in beauty products, with natural charcoal, cleans your pores and attracts dirt and oil like a magnet.
Bioré® Pore Penetrating Charcoal Bar can be used on your face or body, and looks really cool because how often do you see black soap, am I right? Using Jojoba beads and peppermint, it exfoliates all the grime on your bod, and leaves skin with the most delicious tingling sensation.
The Bioré® Deep Cleaning Charcoals Pore Strips reduce oil for 24 hours, refine pores to diminish their appearance over time. This is HUGE as most pore minimizers don't actually work — the only way to reduce pore size is to combat oil production directly.
Here's a fun idea: our grand slam winner should throw an at-home spa day for her pals as she'll score the ENTIRE Bioré® Skincare Charcoal Collection!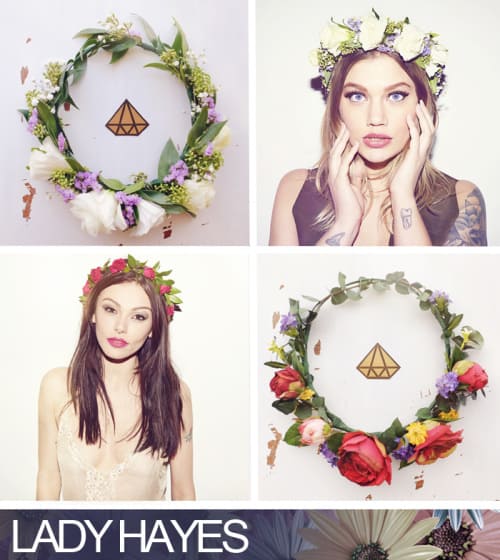 Celebrate Spring in a Lady Hayes Flower Crown
Over the last few years, flower crowns have become one of our favourite accessories to rock during the warmer months. Fresh and romantic, they make us feel like total boho babes, whether we're enjoying tunes at a music fest or lounging around in a friends' backyard sippin' on beers. And, nobody does 'em quite like Lady Hayes.
The lady behind the dreamy label, Shelley Hayes, is an all-around creative mastermind. A stylist, songstress, photographer and flower-crown maker, her custom creations are bold and ethereal with the most inspired colour combinations.
We couldn't be more jealous of our Spring Fling winner because she'll receive her very own gorgeous Lady Hayes crown, valued at $280, OMG!
Don't forget, there are 2 ways to enter!
Email contests@shedoesthecity.com with subject line "I NEED your Spring Fling essentials!"
Tweet, "Hi @Shedoesthecity, pick me to be the #SpringFling2015 winner! I love your spring essentials!"
Contest closes May 28, 2015 at 4pm EST. Winner will be notified by May 29.
Good luck! 
XO 
Shedoesthecity
Contest is open to Canadian citizens only. Must be 18 years of age or older to enter. Please note that only 1 tweet per day will be recognized per Entrant.