As much as we're looking forward to doing the Valentine's Day thing, we're even MORE excited to celebrate friend love on February 13th with our first ever Galentine's Day contest!
Our pals mean so much to us, and sadly, in the hustle and bustle of city life, we often forget to show them just how much we appreciate them and their support. For this reason, we're doing something a little different with this contest. Instead of one winner, there will be TWO! That's right, we're giving away two of ERRRRYTHING so that our grand slam winner can share all the prizes with her BFF!
There are two ways to enter:
Tweet, "Hi @Shedoesthecity, please pick me to be your #GalentinesDay winner! I LOVE my BFF!"
Email contests@shedoesthecity.com with subject line, "Happy Galentine's Day!"
Without further adieu, check out the prizes (valued at over $1400)!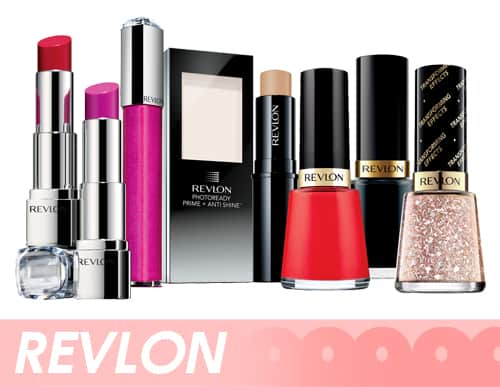 Share The Love With Your BFF & REVLON!
No boyfriend this Valentine's Day? No problem! One of our very favourite things is hangin' with our bestie while gearing up for a night on the town. A little laughter, a little more champagne and a whole lotta makeup makes for a perfect start to the evening. Right now, we're obsessed with REVLON's Colorstay Crème Gel Eye Liner, which makes it super easy to achieve the sexiest cat eye. As for the rest of the night, you never who you may meet…MEOW!
Our very lucky winner will receive A GIGANTIC gift basket filled with alllllll of our favourite REVLON beauty products (valued at $350) to share with her BFF, OMG!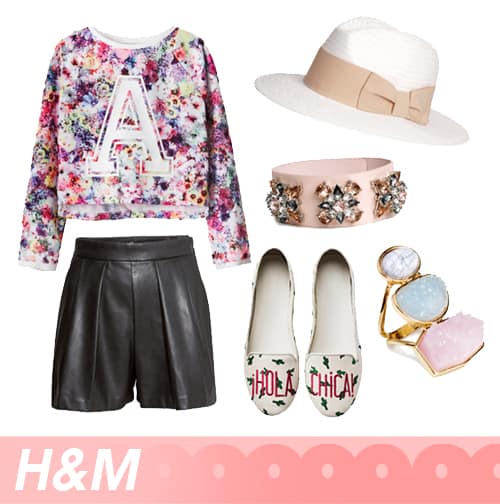 Win A Shopping Spree At H&M!
Have you seen the latest at H&M? The Spring 2015 collection is on point with chunky oversized knits paired with faux leather short shorts, flowy romantic maxi tops, 70's inspired accessories and, like, everything else we're looking forward to wearing as soon as we ditch our parkas.
Aaaaand, it gets even better! Our winner will score two $100 gift cards to share with her BFF so both ladies can leave the store with new head-to-toe outfits, and maybe even a couple of statement rings and fedoras? Have we mentioned how much we LOVE the spring accessories?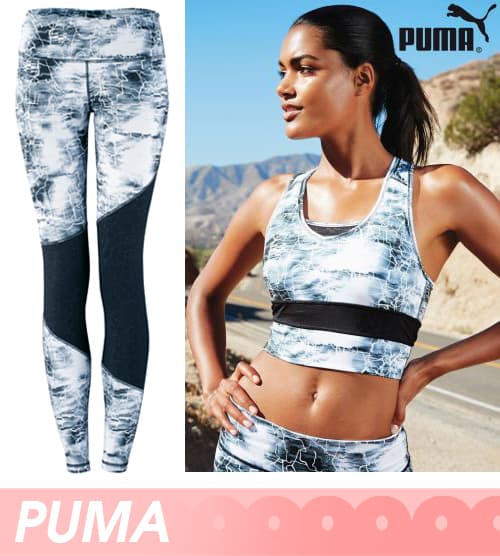 Double The (Exercise) Fun With PUMA!
Working out in the winter can be a drag, which is why we've enlisted PUMA to help get us sorted. After all, hitting the gym is a lot easier when you've got cute workout gear, amiright?
Our Galentine's Day winner and her BFF will receive matching active wear ensembles so they can motivate each other to stay fit and look adorable doing it!
The lucky ladies will get their sweat on in style with a Clash Tight, made of PUMA dryCELL fabric, which draws sweat away from skin. A perfect match, the Clash Crop Workout Top provides just the right amount of support and includes an open front pocket for storage. Impressive design features aside, we're obsessed with the bold, embossed print; no wallflowers here!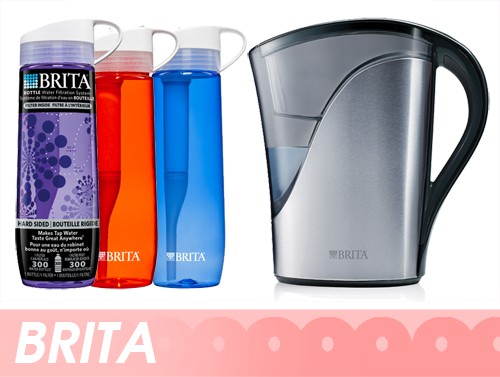 Celebrate Galentine's Day Right With BRITA!
Want to feel your best and motivate your bestie to as well? Drink water, and lots of it! The results speak for themselves: clear skin, energized muscles, improved kidney function and more! Forget soft drinks, which are packed with bad sugars and can lead to dehydration, heart disease and diabetes; water is KING! And nobody makes it easier to stay on track than Brita. Use the Brita Pitcher at home or grab a Brita Bottle when on the go, it has a built-in filter! The environment will thank you too (fun fact: oneBrita Pitcher or Bottle Filter can replace as many as 300 average sized water bottles!).
Our winner and her BFF will stay healthy, happy and hydrated with two prize packs valued at over $170 each! These include Brita Hard Sided Bottles, Brita Stainless Steel Water Filtration Pitchers, Brita replacement Filters and Brita Water Replacement Filters, OH MY!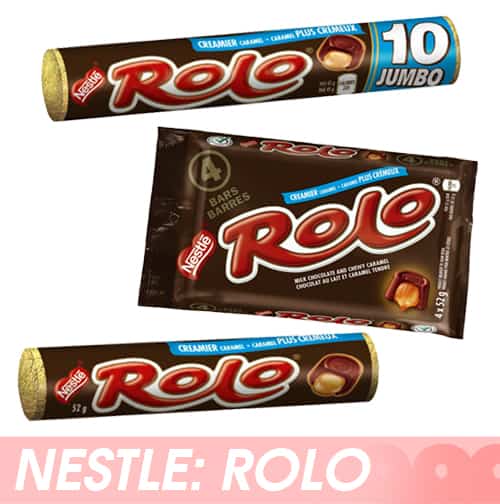 ROLO Makes Friendship Even Sweeter!
Do you love anyone enough to share your last ROLO?
A LOADED question, this is something we've been struggling with all week. There are so many factors to consider: snazzy new packaging, delish milk chocolate outer shell, caramel center which is now even creamier…why does life have to be so darn hard?
Luckily, our grand slam winner won't have to make the tough choices because she'll receive the gift of CHOCOLATE ABUNDANCE AKA two prize packs! Valued at $100, each prize pack will be filled with Nestle's most delish offerings including three varieties of ROLOs, Turtles and Smarties. YUM!
Watch and share your #LastRolo love story!
Contest closes on February 13th at 1pm EST. Winner will be notified same day at 4pm EST.
We wish you a fun and funny Galentine's Day filled with the love, laughter and ladies!
Good luck!
Xo
Shedoesthecity
Contest is open to all legal residents of Canada who are 18 years of age or older at the time of entry.