Ready to have the ultimate spring fling, on us?
We've got M&M's because CHOCOLATE, the newest beauty products from Almay, including peel-off brow colour, and a waterproof eReader from Kobo so you can read in the bath, by the pool or on the beach!
Need to get out of the house? Tarragon Theatre has an exciting new season lined up, and we have tix. We'll even get you there! In celebration of Beck Taxi's new HAIL feature, we're giving away $100 in Beck bucks.
Feeling crafty? We've got everything you need to create an epic art wall in your home, courtesy of Command® Brand. There's more! Our winner will also receive the COOLEST necktie from UNCUFFED Leather along with a $150 gift card AND we've even thrown in a lil something from Puma.
What can we say–we LOVE spring! Now, let's toast to a beautiful one filled with long walks and denim jacket weather with a little bubbly from Moët & Chandon.
There are THREE WAYS to enter to win this prize pack, valued at over $1,500!
TWITTER
Tweet: "Dear @shedoesthecity, I can sure use a #SpringFling, please pick me!"
EMAIL
Email: contests@shedoesthecity.com with subject line "I wanna have a Spring Fling!" and tell us why you deserve to win our contest.
FACEBOOK
LIKE + COMMENT below our Spring Fling posts.
***EXTENDED until May 14th at 4 p.m. EST!!! Readers may submit one entry per day, per channel. Winner must be 19 years of age or older at time of entry.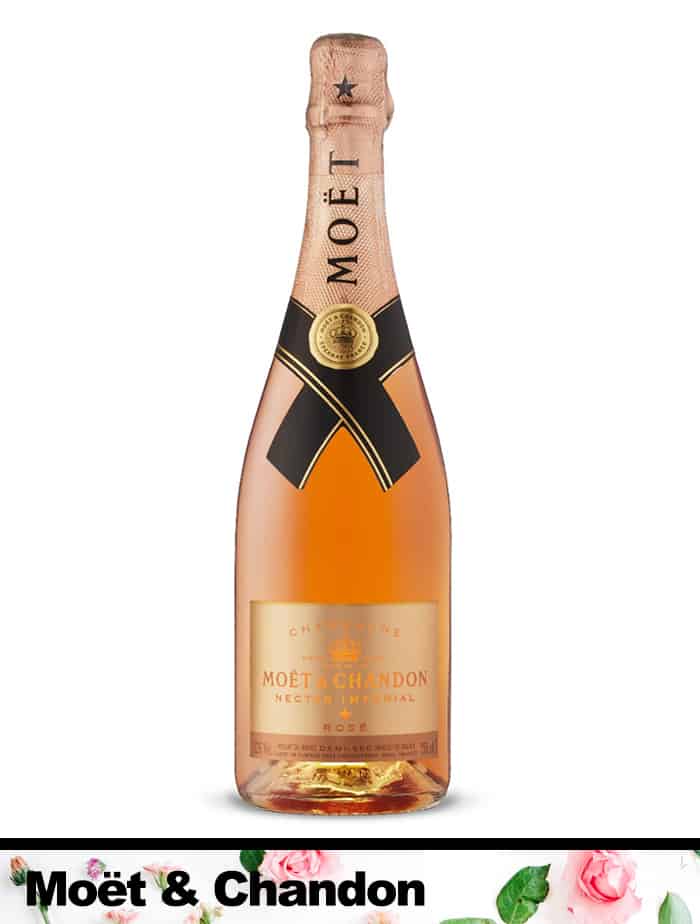 A champagne toast to spring? Don't mind if we do! Moët & Chandon Nectar Impérial Rosé is the newest offering from Moët & Chandon, and we're very, VERY into it. A gorgeous coral rosé characterized by a bouquet of wild berries, red and black currant and notes of yellow peach with hints of nutmeg and caramel…sounds amazing, doesn't it?
Truth be told, we're a little envious of our winner, who will receive a bottle of Moët & Chandon Nectar Impérial Rosé and champagne flutes, valued at $100!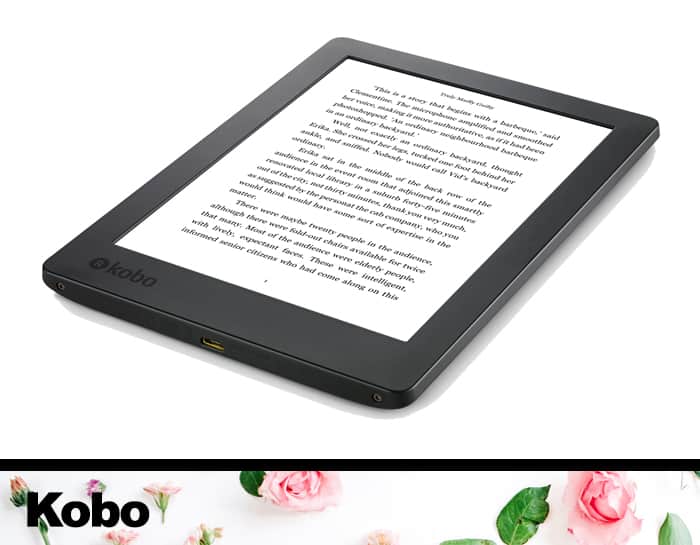 If reading in the bath is one of your favourite pastimes, the Kobo Aura H2O will CHANGE YOUR LIFE. It's waterproof, meaning you can now read by water worry-free. We love reading by the pool or on the beach, too! And sunlight isn't an issue either, thanks to Kobo's anti-glare display.
More of a night-time reader? Not a problem! The ComfortLight PRO reduces blue-light exposure so you can read before bed without it adversely affecting your sleep. And with 8GB of storage, you can cycle through roughly 6,000 eBooks and go weeks before changing the battery; they've really thought of everything!
Our winner will score the Kobo Aura H2O eReader, valued at $199.99.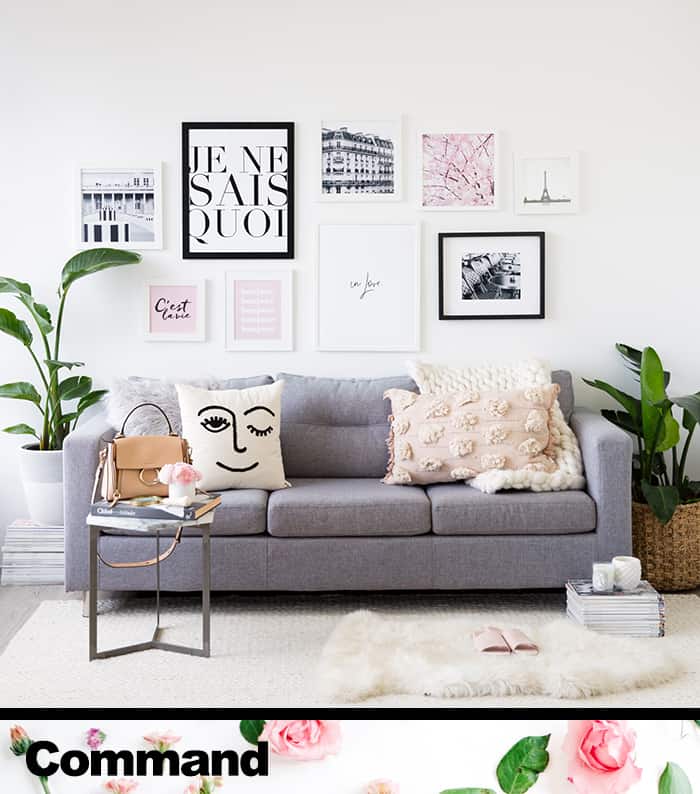 This spring, Command® Brand is on a mission to give your walls some love without breaking the bank. Print a handful of pics off your phone, restore that vintage sign you bought from a flee market ages ago, or find a cool way to display your fave postcards…almost anything can be art!
We love using Command® Products because they get the job done quickly and easily (no tools required!). The Command® Picture Hanging Strips have a strong hold and stick to any surface you can think of (from varnished wood to painted drywall). The best part? No wall damage! The strips are easy to remove and don't leave a sticky residue or take paint off, so you can switch things up anytime without issue.
Our lucky winner will receive everything she needs to create the art wall of her dreams, including the cutest wall décor, two framed prints by bloggers Anna with Love and Stephanie Jolly, a Command® Picture Hanging Kit, various sizes of Command® Picture Hanging Strips, Command® Hooks AND a $50 Michael's gift card, for a total value of $250.
PSSST: Command® has JUST released a handful of super fun Anna with Love and Stephanie Jolly prints for FREE! Download them here.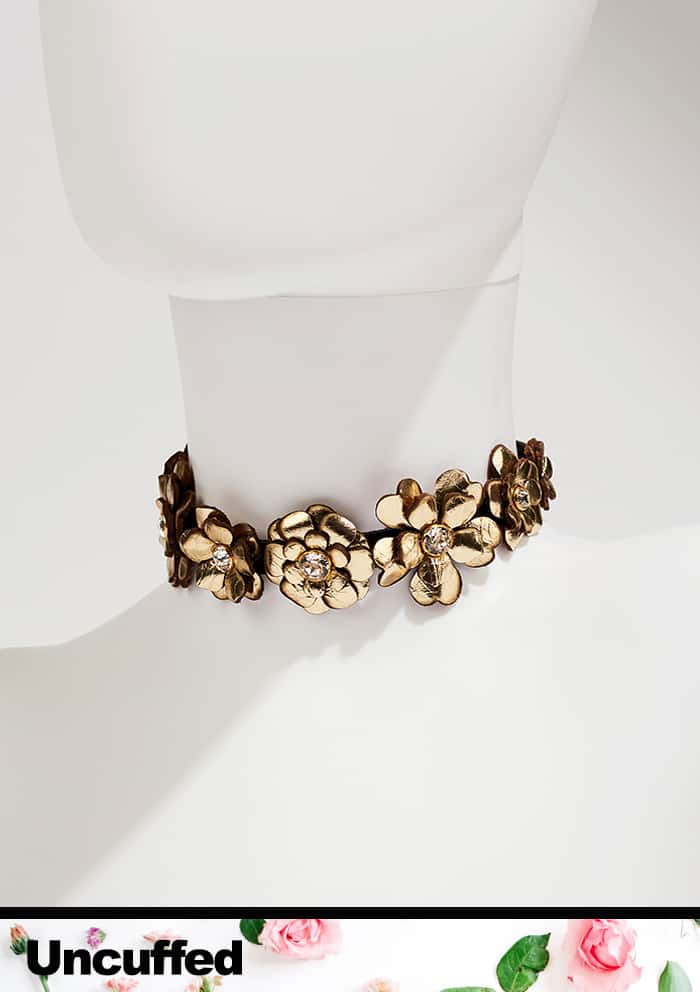 Launched in 2016, UNCUFFED Leather is a Toronto-based leather accessory brand that celebrates and explores power, dominance, submission and sweetness.
The UNCUFFED signature laser-cut leather scarves are made with precise and crisp lines that create a street-driven lattice effect. Chokers and body harnesses draw their inspiration from Equestrian estates and dark, moody sex clubs in Berlin and New York replete with cast brass hardware, while sweet leather floral crowns are made by hand with numerologically inspired petals.
We're all about that leather weather! Our winner will receive a $150 UNCUFFED gift card, along with the brand's signature Leather Necktie.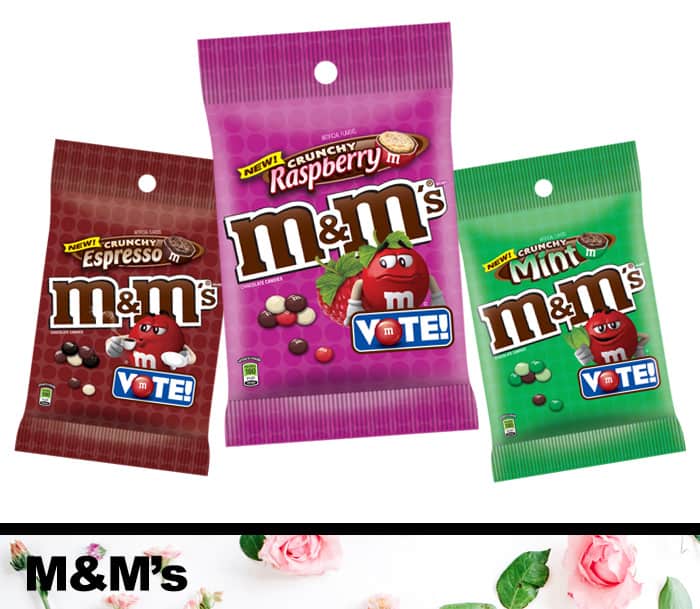 Crunchy Raspberry, Crunchy Espresso or Crunchy Mint? For the first time ever, the M&M'S® Brand has extended its flavour vote to Canadians, and we're pretty darn excited about it.
Made with chocolate and wrapped in a crispy shell for added crunch, this exciting trio of flavours is only available until May 25th, so CAST YOUR VOTE on flavourvote.mms.com or through Twitter and Instagram using the appropriate hashtag: #VoteCrunchyEspresso / #VoteCrunchyRaspberry / #VoteCrunchyMint.
Winner will score six packs of the new Flavour Vote M&M'S® AND two tix to one of the HOTTEST Live Nation summer shows in Toronto…but we're going to leave it a surprise for now! (PSST: This prize is valued at $350!)
Oh, and for the record, we're team #VoteCrunchyMint.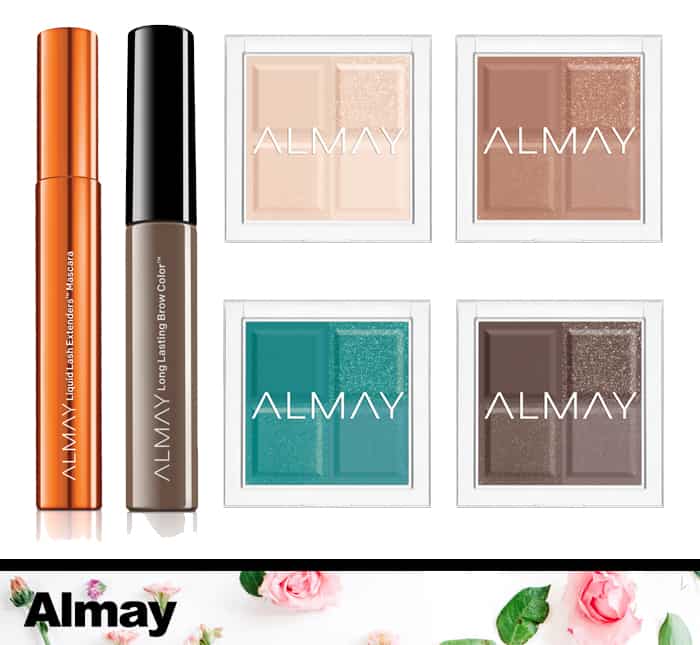 Maybe it's that we've gotten busier, or perhaps it's a shift in priorities, but we're finding less and less time these days for salon appointments (who has three hours to spend getting their brows tinted or lash extensions anymore?). Thankfully, Almay's newest beauty products help us look and feel incredible, QUICKLY!
All the YASSSSS for Almay's Long Lasting Brow Colour, a peel-off brow product inspired by microblading and the statement brow trend. The sugar-based formula peels without pulling hairs and is easily applied in four steps.

The Almay Liquid Lash Extenders Mascara is a fiber and tube formula, which adds length and drama. What we love most about it: NO flaking!
Last but not least, the Almay Shadow Squad is inspired by colour blocking and minimalism (what a coincidence, so are we!). Each palette provides monochromatic fantasy with a matte, satin, metallic and glitter finish.
Makeover time! Our winner will receive ALL the Almay products mentioned above, valued at over $100.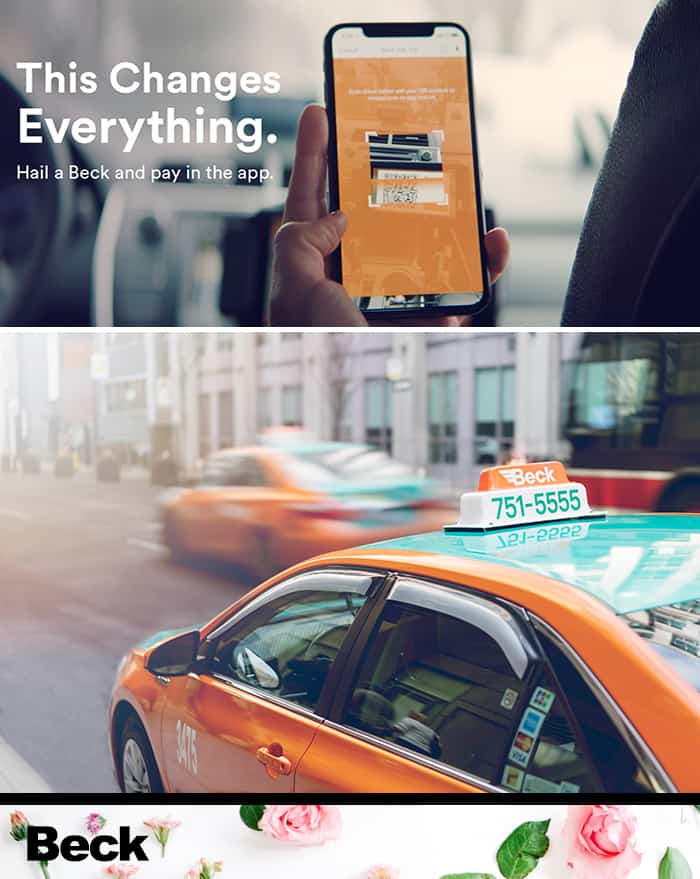 Hail a Beck and pay in the app! A brand new feature launched by Beck Taxi. Can you say game-changer?
In addition to being owned and operated by a mother-daughter team (we're all about women entrepreneurs, as you well know), we love that Beck lets you ride with your pets hassle-free. Just select "I have a dog" in the app to let your driver know! Download it here (Apple) and here (Android).
Winner will score $100 in Beck bucks AKA all the free rides to get you where you need to go this spring!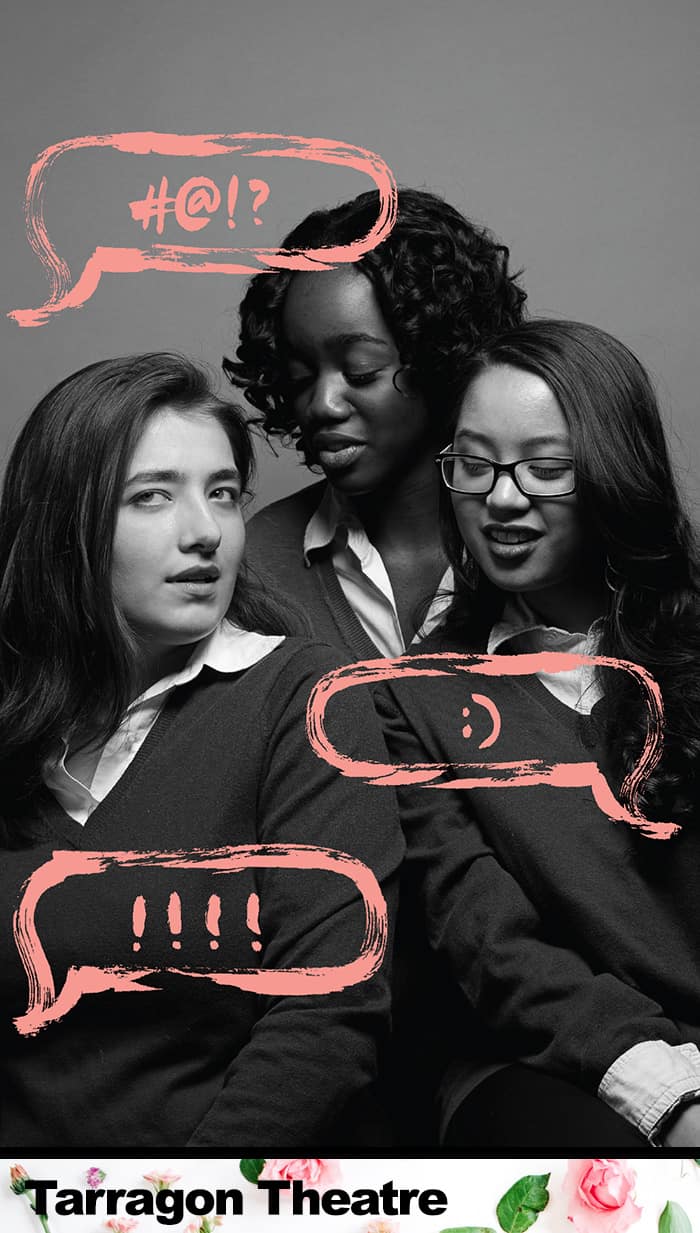 A true gem in the city, Tarragon Theatre is one of the few companies devoted to contemporary playwriting and nurturing emerging talent in Canada. If politically astute, thoughtful and dynamic plays are you thing (like, why wouldn't they be?), you'll LOVE the upcoming season.
One of the MANY standouts for us is Girls Like That, an explosive new play that explores the evolution of feminist consciousness and female friendships in the millennial age. Watch out, Shakespeare.
Winner will score FOUR tix (that's right, you can bring some pals with you!) to a Girls Like That performance of their choice from April 19th to May 27th, valued at $220.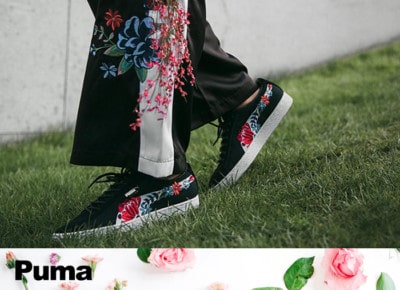 Full disclosure: We CANNOT get enough Puma. From our obsession with the iconic Puma Suedes, which dates back to high school, to the brand's sick collabs with Rihanna and Selena Gomes – Puma knows how to get us EXCITED.
The Suede 50 Hyper Embellished Women's Trainers are all about delicate touches of embroidery and florals, which we love for spring. And, there's even a whole head-to-toe look that goes along with them, including a jacket, wide-legged trousers, bag, and even a cap which reads "Never Tame," which we obviously need to have too.
Our winner will receive the Suede 50's in their choice of black or white.