Eva Husson's Mothering Sunday had its world premiere at Cannes 2021, and the breathtakingly beautiful film dazzled audiences and critics again at TIFF 2021. This is a festival film—sensual and visually stunning, it does a superb job at showing off the many art forms that come together to make great cinema (sound, cinematography, acting, editing, art direction, wardrobe). Last week, TIFF posed the question "What movie do you consider a film?" Many, but certainly this. Mothering Sunday is a film.
Set in 1924, in the English countryside, the film is a slow study of Mother's Day. Most young men from the village and surrounding area have recently died during the war. Grief and sorrow live in both the quiet and celebratory moments. But the era was one of stoicism—feelings aren't spoken, or released. We watch Mr. and Mrs. Niven (Colin Firth and Olivia Colman) press on with formalities, as if they both haven't been completely gutted by the death of their sons. But in their eerily quiet grand manor, another story unfolds: a lusty romance between their housemaid Jain Fairchild (Odessa Young), and Paul (Josh O'Connor), a well-to-do young man from a neighbouring estate, who is engaged to be married to a woman, not of his choosing, but his ilk.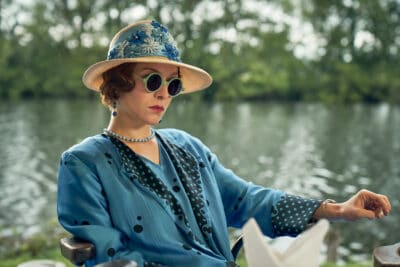 The script, written by Alice Birch, is adapted from Graham Swift's 2016 critically acclaimed novella, of the same name, and deemed a "masterpiece" by The Guardian. "I have never felt so home with another writer's script," Husson shares in her Director's Statement. "It was a culmination of everything that I am obsessed with in life: writing, sex, and pure cinema. The opportunity to bring to the big screen the story of a 'Doris Lessingesque' writer. To explore the fragility and power of sex, love and the impact it has on a creative female artist. To do that in some sort of holy feminine triumvirate composed of Alice Birch's impeccable writing, Elizabeth Karlsen's effortless charisma, and myself, is nothing short of an extraordinary privilege."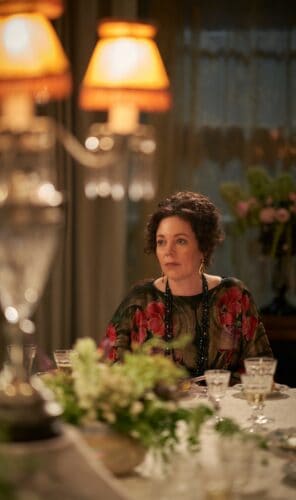 Husson's first feature film Bang Gang: A Modern Love Story (2015), a coming-of-age story set in France, was hailed as "One of young French cinema's most seductive films." The 43-year-old filmmaker has given us another erotic and striking story in her latest triumph. Unhurried, drippy, tactile… Mothering Sunday takes time to study the physical beauty of sex and intimacy, while also giving audiences an emotionally intense and complex story.
The film quietly reveals how Jane's love for books leads her to write, and how her lovers play a role in her growth as a creative. While most of the film is set in 1924, we also see Jane mature. We meet her as a forty-something woman in the 1940s, enraptured with a new lover (Sope Dirisu), still figuring out her life's purpose, but well on her way. Mothering Sunday also moves to the 1980s, where we see an elderly Jane, who is fiercely independent and still committed to her craft. Over the course of the film, and with subtlety, we watch her life and career slowly take shape, heavily influenced by the relationship heartaches and tragedies she endures.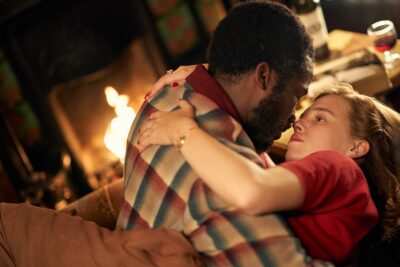 Mothering Sunday is a remarkably sensual and divine film that is a pleasure to watch, especially for the cinephile who appreciates the art form, and has the patience and desire to study the beauty that unfolds in each frame.