Montreal-based Evelyne Côté is the Senior Manager Booking, Concerts and Events at evenko. She is one of the bookers on Osheaga and the lead booker on îleSoniq. We asked her how she got into her line of work, and what she loves about it. BTW: You still have a chance to win a pair of General Admission passes to Osheaga this year (the lineup, thanks to Evelyne, is killer). Find out how here.
SDTC: What did you want to be when you were a kid? When did you realize you wanted to do this for a living?
EC: I've actually wanted to be a fiction writer since I was six years old. I still want to. Everything in its right time! The realization came when I was writing about music and the people who made it; I wanted to be part of that world and help create it, not just observe it.
How did you come to be a festival programmer?
I came to talent buying through music journalism. I was the music section editor for the cultural weekly ICI in the mid-2000s. This job was defining for me, as it built my network and my "ear."
I had started a radio show at CISM when I was finishing my major in translation at Université de Montréal. I was always into music; to me it was a pleasurable and necessary part of life, like sleeping, eating, having friends. The writing jobs kind of came to me at that time; I haven't translated much since I graduated.
How does programming a festival like Osheaga play out?
Programming for a big festival like Osheaga is part artistic sensibility, part business. I would say equally. Listening to music pretty much all the time and talking to agents every day: that is the core of my work. I filter the info that comes from the industry and shape my own opinion of trends and new sounds. Then I evaluate if the value (or the potential, in the case of newer acts) matches the price tag. If not, I negotiate. Sometimes it works, sometimes it doesn't!
What is the biggest challenge about mounting a festival of this magnitude?
To program for different generations with a wide array of tastes. Making sure you hit all the right spots while taking calculated risks and staying under budget.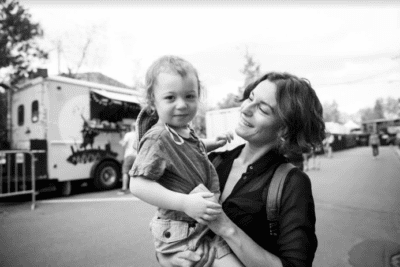 What do you especially love about it?
I love the experiences we create: watching people having a blast, and playing a role in an artist's development.
Who are you most looking forward to seeing at Osheaga?
The Chemical Brothers, 070 Shake, DJ Koze, Sigrid, Sam Fender, Tame Impala, King Princess, Rosalia.
How about îleSoniq?
The huge show that Marshmello, Above & Beyond, Bad Bunny and Excision will each give as stage headliners. Also: Nora En Pure, Sydanie, Sullivan King, KSHMR playing with a live orchestra, Whipped Cream, Lane 8, Nicole Moudaber.
What should we be looking out for?
Our stage production undergoes a redesign every year, so watch out for that! The festivals will also be a great way to enjoy the renovations that the city recently finished at Parc Jean-Drapeau.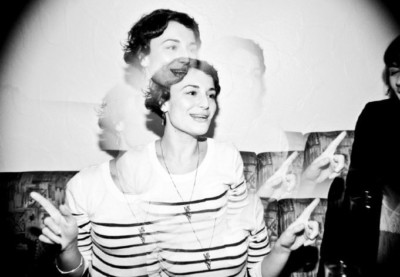 Anything else you want to add?
Girls – don't apologize for your guts and determination. Do your thing without trying too hard to please, and good things will come your way.