Filmmaker Sharon Lewis was elated but also surprised when her documentary With Wonder, about queer Christians, snagged the Audience Award at the 2021 Reelworld Film Festival. "I really thought it was going to speak to a small, niche population," says Lewis, that niche group being queer, BIPOC, churchgoers. "What surprised me is how much this documentary has touched people outside of our community."
With Wonder takes an intimate look at the journey of members of the queer, Christian community of colour and their attempts to answer the question: Can you be both Christian and queer? Lewis travels to Jamaica, New York, London, and Los Angeles and interviews diverse members of the LGBTQIA+ community, including activist Maurice Tomlinson, organizer of the first Montego Bay Pride March and a devout Christian, as well as Reverend Winnie Varghese, who identifies as both a proud queer and a proud Christian.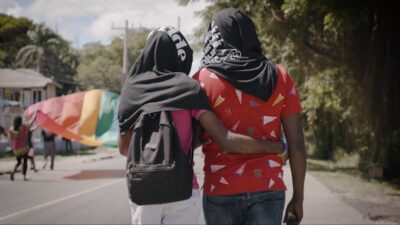 While fascinated with the subject matter, Lewis—who is likewise queer—admits to being nervous about making the film. "I was really scared. I have family in Jamaica who are homophobic. I know that there are still laws—anti-sodomy laws, and the churches have taken a real homophobic stance in Jamaica. There were a lot of powerful institutions and cultural values against this Pride March. But I was so inspired by Maurice, and his faith, and what [he believes] Jamaica stands for. It was a powerful experience to meet his family and to watch people in Jamaica come out into the light and share their truths with us."
In With Wonder Lewis tackles the murky grey area of what it means to be both queer and Christian, thoughtfully examining all the complicated feelings that come with that duality. She also stresses how this experience is very different for people of colour. "It's not that the participants don't understand the history of homophobia and colonization for people of colour, but that the spiritual aspect is something that has brought them joy… they're trying to navigate how to separate those two out."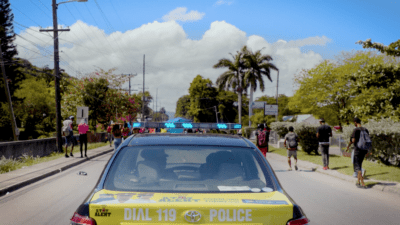 Many of the subjects grew up with the church at the centre of their lives — and walking away isn't as simple as quitting a job you don't like. "The church is a vital part of their lives. So it's like saying 'just cut off your right hand, if your right hand is bugging you'. It's not that easy when you live in a small village, and the church is the central place that you go for education, community, or maybe financial help. It's almost impossible to say I'm just gonna forget the church because I'm gay. It's very different than, let's say, a white gay male context in San Francisco."
Audiences will feel emotionally moved by the courageous subjects in With Wonder, who wade into all the complicated areas of their life, including how relationships with parents have been strained, how shame has affected them, and how their relationship with God has shifted. "Every single participant tried to change themselves. They all tried to change themselves in order to fit into the idea of what a 'good Christian' means. "Everybody in the documentary has redefined what Christianity is for them."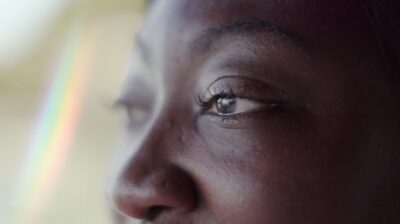 With Wonder is a moving, powerful, and fascinating documentary that raises numerous thorny questions and ideas about family, faith, culture and sexuality. You don't need to be religious, or queer, to become completely engrossed with the stories the film shares—this is a documentary about compassion, humanity, and how our identities and beliefs shape our journeys.
With Wonder is now playing at the Toronto Black Film Festival.