Earlier this week comedian
Chelsea Peretti
tweeted, "I keep hoping there's some magical great movie I could watch w my toddler." Our first reaction was: WE GET IT.
We know the feelings and exhaustion that come with trying to fill endless hours and days and months (!!!!) in lockdown with activities to keep a busy toddler occupied and content. TV time is necessary, and a goddamn blessing. Anyone who says differently is either lying, or a righteous homeschooler that we will never live up to. But are there good shows that can be enjoyed by both a three-year-old and adult? YES.
No one needs deafening shrill characters and hyperactive theme songs in the background to add to the noise and chaos of this pandemic era. Given that, here is some entertainment that we've enjoyed with our wee ones that is genuinely funny, smartly written, and inspires our creativity to boot.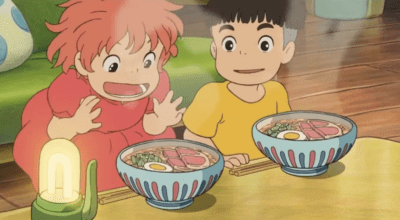 Ponyo
Hayao Miyazaki's 2008 animated fantasy film is visually stunning, has a beautiful soundtrack, and offers an enchanting escape to dreamers of all ages. Ponyo is an absolute trip for the imagination, no matter how old you are. While some of Miyazaki's films can be a bit scary, this one is an adorable child-friendly story.
Shaun the Sheep: Farmageddon
Rarely does a film receive 96% on Rotten Tomatoes and 5/5 of Common Sense Media, but this sci-fi stop animation flick about barnyard animals has impressed just about everyone. With no traditional dialogue, the plot is moved forward with sound effects and big expressions, which is an indisputably an interesting way to approach storytelling. For that reason alone, film lovers will appreciate, but it's all-around brilliant, and just one of many Shaun the Sheep shows on Netflix! Go exploring—baaaahhhh!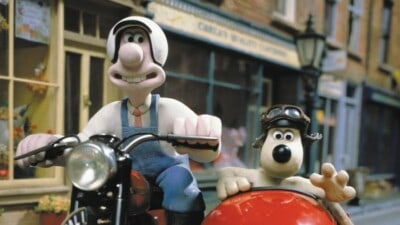 Wallace and Gromit
If you enjoy the Shaun the Sheep franchise, then you'll dig the original inspiration behind the spinoff. Wallace and Gromit has been going steady since 1989. The British claymation show is calming, cute, and we'll have you and your kid in stitches.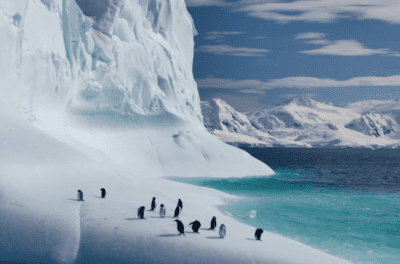 Our Planet
When life feels like it's too much too handle, trust Sir David Attenborough's authoritative and calming voice to take things down a notch. Watching nature docs can feel like a soothing meditative practice, which is what we all need more of these days. Bonus: you'll learn something you didn't know about whales or wildebeests, and your kiddo will get to travel the world!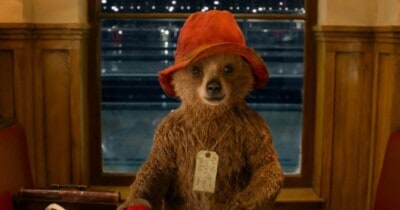 Paddington
We saw this when it first came out in theatres, and it moved us to tears (mom and dad, not kiddo). The stellar cast includes Hugh Bonneville, Sally Hawkins, and July Waters, and—of course—a very lovable Paddington Bear. Action-packed fun, but also poignant, this charming feature film will stir you.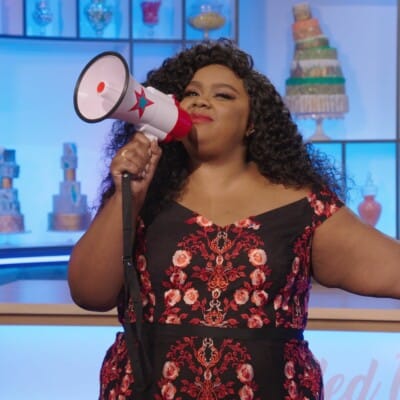 Nailed It!
There are quite a few good cooking shows on Netflix that are well suited for the entire family. Our kid is six, so beyond toddler years—this may not jive with the youngest viewers, you'll have to test out—but when it's on in this home, there is a ton of giggling. We all get a kick out of watching amateurs bake complicated cakes, and Nicole Byer's quick wit and expressiveness make her an engaging host that audiences of all ages can appreciate.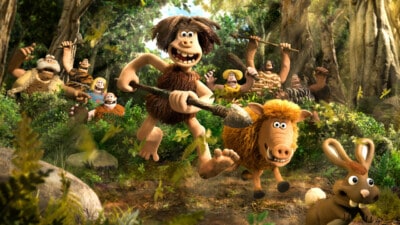 Early Man
We didn't have any expectations when we turned this on, but our four year old loved it, and we laughed too. Animator Nick Park (Shaun the Sheep, Wallace and Gromit) to the rescue again!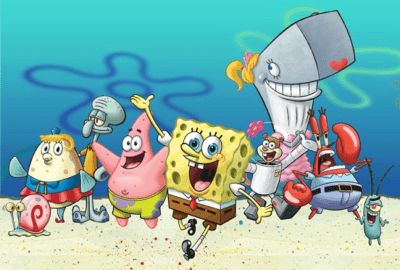 SpongeBob SquarePants
No, seriously—it's good. Who doesn't love a character who lives in a pineapple with a pet snail? Whether you are three or 33, the creatures in Bikini Bottom will delight. Young ones will love the bright colours and wacky underwater world, and you'll enjoy the humour that's too raunchy for them to understand.
Chelsea, we hope this helps.