We binge-watched Firefly Lane. The new Netflix series, which launches today, celebrates female friendship and we found it so endearing and fun that it inspired us to reach out to a bunch of local women-owned shops to create the Galentine's Day giveaway of our dreams!
Before we dive into our contest and upcoming Instagram live chat, a little about Firefly Lane…
When unlikely duo Tully (Katherine Heigl) and Kate (Sarah Chalke) meet at age fourteen, they couldn't be more different. Tully is the brash and bold girl you can't ignore, while Kate is the mousy shy girl you never notice. But when a tragedy brings them together, they are bonded for life — forever inseparable best friends.
Together they experience thirty years of ups and downs — triumphs and disappointments, heartbreak and joy, and a love triangle that strains their friendship. One goes on to fabulous wealth and fame, the other chooses marriage and motherhood — but through the decades, their bond remains — until it faces the ultimate test. The series is based on the novel of the same name by New York Times bestselling author Kristin Hannah, who serves as co-executive producer.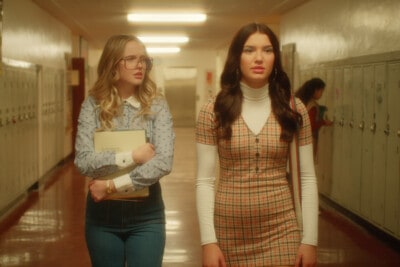 Firefly Lane's costume design, soundtrack, and overall art direction is super fun, as is drifting back and forth through the decades, but what we absolutely love about the series is that it is a beautiful reminder of the power of lifelong sisterhood.
Mushy, maybe….but when was the last time you hugged your best friend? In a year where we've all been forced to stay physically apart, we're missing the closeness of our friendships so much that it hurts. Watching Tully and Kate laugh, dance, cry, and hold each other up in difficult moments was a source of comfort, and inspired us to make a few phone calls to our beloved age-old best friends.
JOIN OUR LIVE IG CHAT WITH BOOK N' BRUNCH FOR A CHANCE TO WIN A COPY OF FIREFLY LANE AND SOME SWEET GALENTINE'S DAY TREATS!
To celebrate the release, we're partnering with Book N' Brunch for a live IG chat to discuss the series, and explore the theme of friendship. Join us on Tuesday, Feb 9th, at 8pm!
As Firefly Lane is also about women supporting women, we connected with a variety of local women-owned shops to build a giveaway loaded with one-of-a-kind sweet treats! Each company kindly donated two items, which means we have created one MAJOR WIN, that you can enter on our social channels. But if you don't score that, we will be giving away ten additional Galetine's Day treats on our Instagram Live chat, plus a stack of Kristin Hannah's bestselling book!
Here's what you could you win: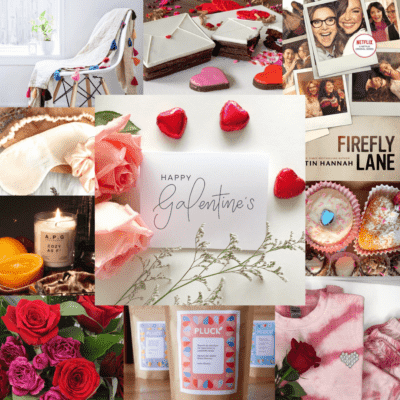 ENTER TO WIN:
LIKE + COMMENT on our Firefly Lane-Inspired Galentine's Day contest on Instagram and Facebook for a chance to win, or tweet, "Galentine's Day is the best day, and I'd love to win @Shedoesthecity's #FireflyLane-inspired giveaway with 10 sweet gifts from local women-owned shops!"
Firefly Lane is now playing on Netflix. Watch it and then join our live IG chat next Tuesday, Feb 9th at 8pm.