Netflix has released a teaser for Ozark Season 4, Part 2, or the final 7 episodes. It's absolutely chilling.
"My childhood traumas are not like yours," says Ruth Langmore (Julia Garner), who narrates the teaser, talking about the long history of violence she was born into.
Foul-mouthed and gutsy as as hell, Ruth is by far our favourite character of the hit series. If the teaser is any indication of what is yet to come, the final episodes will dig further into Ruth's story—exploring her tough exterior, the secrets that drive her, and her ultimate fears and desires.
The award-winning show, which is executive produced by and also starring Justin Bateman and Laura Linney, has gripped us since the premiere. It's also a show that we will forever remember as having helped us pull through those first few months of the pandemic.
At the end of Part 1 of Season 4, the trail of blood was long with many questions unanswered. The cliffhanger had us desperate for more and we can't wait to see how the writers tie things up for Marty, Wendy, Ruth, and all the characters who've been dragged into the web of lies.
We love this creepy poster.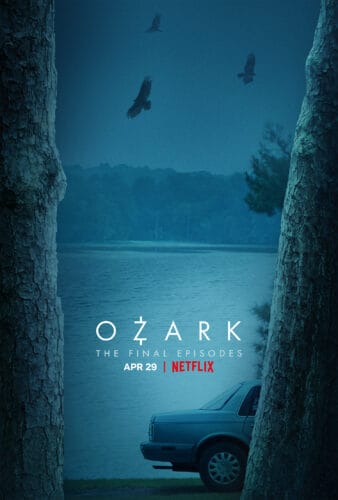 Without a doubt, this is one of most highly-anticipated shows this spring. The final seven episodes of Ozark will premiere on April 29, 2022.