From acclaimed director Noah Baumbach (The Squid and The Whale) comes a new quirky family drama with an all-star cast.
White Noise stars Adam Driver, who played a stressed-out selfish dad in Baumbach's divorce film Marriage Story (a divisive film, but we loved) and Academy Award-Winning filmmaker Greta Gerwig (Ladybird, Little Woman, Barbie), who is married to Baumbach. The trailer is giving us The Royal Tenenbaums meets Little Miss Sunshine but Baumbach style.
At once hilarious and horrifying, lyrical and absurd, ordinary and apocalyptic, White Noise dramatizes a contemporary American family's attempts to deal with the mundane conflicts of everyday life while grappling with the universal mysteries of love, death, and the possibility of happiness in an uncertain world.
Gerwig was an actor for many years before she settled in behind the camera and wowed the world with her talents. In 2010, she starred in Baumbach's Greenberg, alongside Ben Stiller and Jennifer Jason Leigh. According to New York Magazine, this is where their love story first began.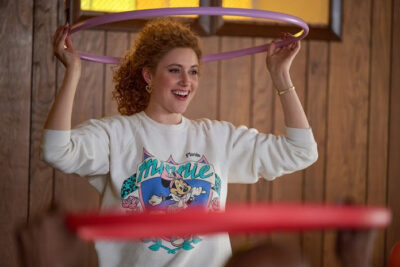 Gerwig and Driver play mom and dad; the cast also includes Don Cheadle, Raffey Cassidy, Sam Nivola, May Nivola, Lars Eidinger, Andre Benjamin, and Jodie Turner-Smith. Judging from the trailer, it looks to be zany, amusing, and intense. It's a combination that Baumbach is very good at.
Dates haven't been announced, but rumours are that White Noise will arrive to Netflix soon.