Toronto's Polish Film Festival is back for its tenth year, November 5-11 (and November 16-18 in Mississauga), delivering the finest selection of contemporary Polish cinema. This year's fest has expanded to include four theatres: Ted Rogers Hot Docs Cinema, Isabel Bader Theatre at the University of Toronto, Cine Starz in Mississauga, and The Revue Cinema in Roncesvalles.
Polish cinema has been at the forefront in producing some of Europe's greatest cinematic masterpieces. Andrzej Wajda, Agnieszka Holland and Krzysztof Kieślowski–all names of popular directors from the Polish Film School whose work has made a profound influence on filmmakers from around the world.
This year will showcase a selection of thirty-six films (features, shorts and documentaries) and six guests (both foreign and local).
Here are five top picks that should not be missed:
NINA (Dir. Olga Chajdas)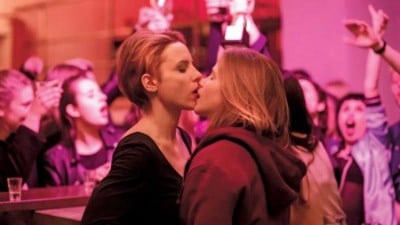 The marriage between thirty-something-year-old Nina and Wojtek seems to be falling apart, mainly because of their failed attempts to have a baby. Suddenly, Magda comes into their lives as the potential surrogate of their child. Things take a turn as Nina begins to fall into a deep attraction for Magda. Director Olga Chajdas will be in Toronto for the film's Canadian premiere. She is one of four women to direct Poland's first Polish Netflix original series, 1983. Nina is co-presented by Inside Out LGBT Film Festival.
Fugue (Dir. Agnieszka Smoczynska)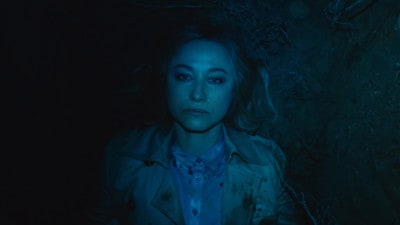 The follow-up to Agnieszka Smoczynska's critically acclaimed debut, The Lure (2015), Fugue follows the story of a woman waking up to a world she no longer recognizes. Less whimsical than her first film, which featured man-eating mermaids, Fugue is a psychological thriller written by Smoczynska and leading actress Gabriela Muskala.
Reunited with her estranged husband and preschooler son, Alicja is forced to remember a life she cannot relate to. Accompanied by cold, moody visuals, music and acting, the film depicts postpartum depression in a way that most films have yet to explore. The film made its debut this year at Cannes and Smoczynska is also one of four female directors to take part in the first original Polish series for Netflix, 1983.
22 Chaser (Dir. Rafal Sokolowski)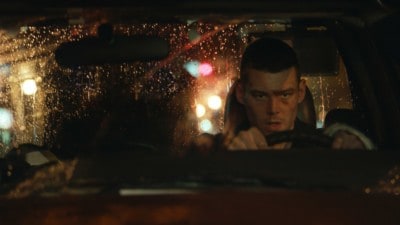 This Canadian-produced thriller about the dark underbelly of the tow truck industry is Polish born Rafal Sokolowski's first feature film. 22 Chaser could easily be described as a film noir that paints Toronto's Gardiner Expressway as a grimy haven for seedy tow trucks, known as "Chasers," looking to cash in on a car crash before the police do.
Sokolowski is no stranger to the Toronto Polish Film Festival; in 2013, his film Seventh Day won Best Short Film.
Mug (Dir. Malgorzata Szumowska)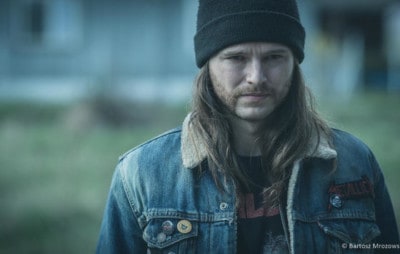 Jacek (Mateusz Kosciukiewicz) becomes the victim of a terrible accident, leading him to undergo a full facial transplant. He is suddenly unrecognizable by his community and his family, sending him into a downward spiral from hero to zero. A complete existential crisis ensues as he tries to reconnect with his lover and his family in a rural and religious Polish community. The film won the prestigious Silver Bear award at the 2018 Berlinale.
Pardon (Dir. Jan Jakub Kolski)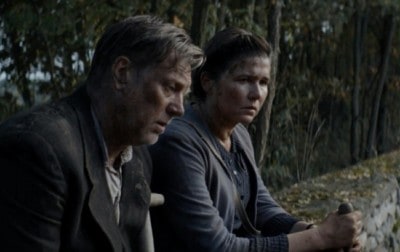 Based on real-life events during post-WWII Poland, a husband and wife travel across what's left of their country to give their son, a former cavalry officer, a proper burial. Their son was part of the "Home Army," soldiers who were forced into exile because of Communist rule. Pardon presents the resilience and resistance a mother and father show to lay their son down with dignity during a time when human rights were merely a dream in Poland. Three-time winner at the 43rd Polish Film Festival, Toronto resident and winner of Best Costume Design, Monika Onoszko will be in attendance to speak with the audience in a Q&A after the screening. Pardon is co-presented by the Human Rights Film Festival/JAYU.
Check out the full schedule here.