In the weeks leading up to December 12th, we will be profiling some of the most fun, creative and sumptuous foodie talents whose wares and goods might just be the most original gifts under the tree.
For this installment, we spoke to Mai Ha, founder of I Love Puffy Love, a Toronto-based company created in 2010 with the sole purpose of whipping up bespoke marshmallow treats. YUM!
I Love Puffy Love treats are handcrafted and made fresh-to-order in small batches, using only quality ingredients and no preservatives. These lush delicacies are rich, yet light and airy, simply bliss in a bite. Click here to check out all the delicious flavours!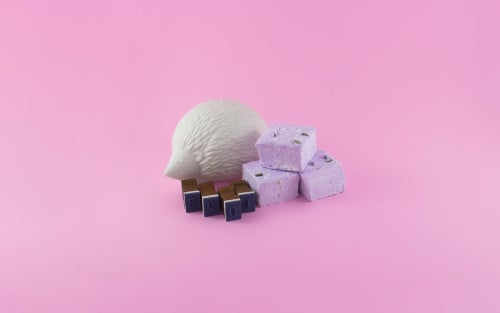 Tell us about your love for puffy marshmallows?
My love for puffy marshmallows started at a camping trip where I was unsatisfied with the store bought non-puffy and — some might say — spongy marshmallows. I wondered how marshmallows were made and decided to create my own. I was in love at first bite! I just knew I had to share these wonderful little treats and let people in on what fresh, handcrafted marshmallows tasted like.
What flavours can we expect to find at the Foodie Holiday Market?
Flavours expected at the Foodie Holiday Market include: Peppermint Candy Cane, Orange-Chocolate, Gingerbread, Cranberry and Vanilla Bean Dream for the classic lovers.
What's your favourite way to eat a marshmallow during this season? (In coco? on a dessert? On it's own?)
Peppermint Candy Cane on top of a rich hot chocolate or classic Vanilla Bean Dream with soothing earl grey tea. If I have leftovers I like using them for baking in cookies.
What are you looking forward to most this holiday season?
I am looking forward to baking and decorating gingerbread cookies with my nieces.
What's your favourite holiday movie?
My favourite holiday movie is Home Alone.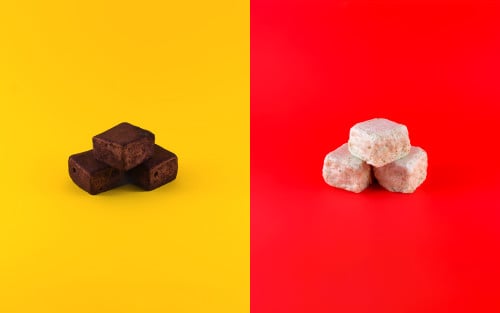 Follow I Love Puffy Love on Facebook, Twitter and Instagram.
Mark it in your calendar!
Join us at the Foodie Holiday Market on Saturday, December 12th, 10am-5pm at Artscape Sandbox (301 Adelaide St. W). Exhibitors include Nadege, Emerson Pringle Carpentry, The Rolling Pin Donuts, Provisions Food Company, Burner Hot Sauce, I Love Puffy Love, Roselle Bakery, Lee's Ghee, Hinkleville, Petits Mots and so many more.
FoodiePages is our go-to for finding the most unique foodie gifts by incredible local vendors and chefs. Connect with Canada's best artisan food and drink makers now.