Looking for something to do with the kiddos post-Christmas Day? Puppetmongers Theatre's new puppet play, Bed & Breakfast, runs from December 26 to 30, 2018, with daily matinees at 2:00 p.m. and one evening show December 29 at 7:30 p.m.
This feminist adaptation of The Princess and The Pea is set in a magnificent miniature mansion of the Edwardian era, a set that took seven years to create! Your kids will be totally enthralled with the captivating detail, like tiny period light fixtures and a steaming bathtub, and transfixed by the power of make-believe.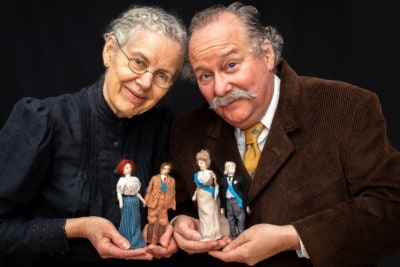 Directed by Sue Miner, Bed & Breakfast brings history to life, challenges gender and social class stereotypes, and celebrates patience, perseverance and problem solving. Suitable for kids 5 and up. Get tickets and more info here.