How can innovation and design transform the world we live in for the better? A new workshop for kids aged 9-15 will ask what changes they would like to see in the world, and give them a platform for their ideas to take shape.
Design Exchange is partnering with CD&I Associates to launch a one-of-a-kind interactive exhibition called #WeThink2019. The initiative's objective is to propose seventeen innovative solutions in response to UNESCO's 17 Sustainable Development Goals for 2030.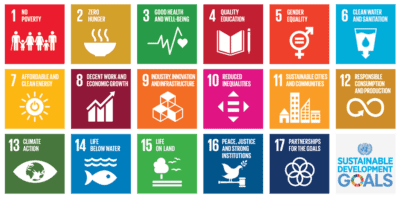 Kids will work together to come up with solutions to some of the world's biggest challenges; like poverty, hunger, clean water, gender equality and much more.
With the kids' input and a collection of new perspectives, designers Luis Angarita, Juan Camacho and the CD&I Associates team, will have a clearer idea of what they should take into consideration while designing these seventeen solutions. Those seventeen designs will be showcased In a future exhibition in 2020.
The future belongs to the kids, so get them involved with creating a world they can thrive in. #WeThink2019 Kids' Day Workshop takes place on January 26th at Design Exchange (234 Bay St). Event is free but register here to reserve your spot.