You never know what you'll find at The Leslieville Flea. These vendors offer savvy style inspo and original pieces you won't find ANYWHERE else. Check it:
Tell us who you are and what you do.
We are Samia and Zoey; the founders of FreshRents – a locally sourced fashion rental service that provides a sustainable solution for communities to access stylish and affordable occasion wear.
What is your find of the week?
A two-piece set from Premonition.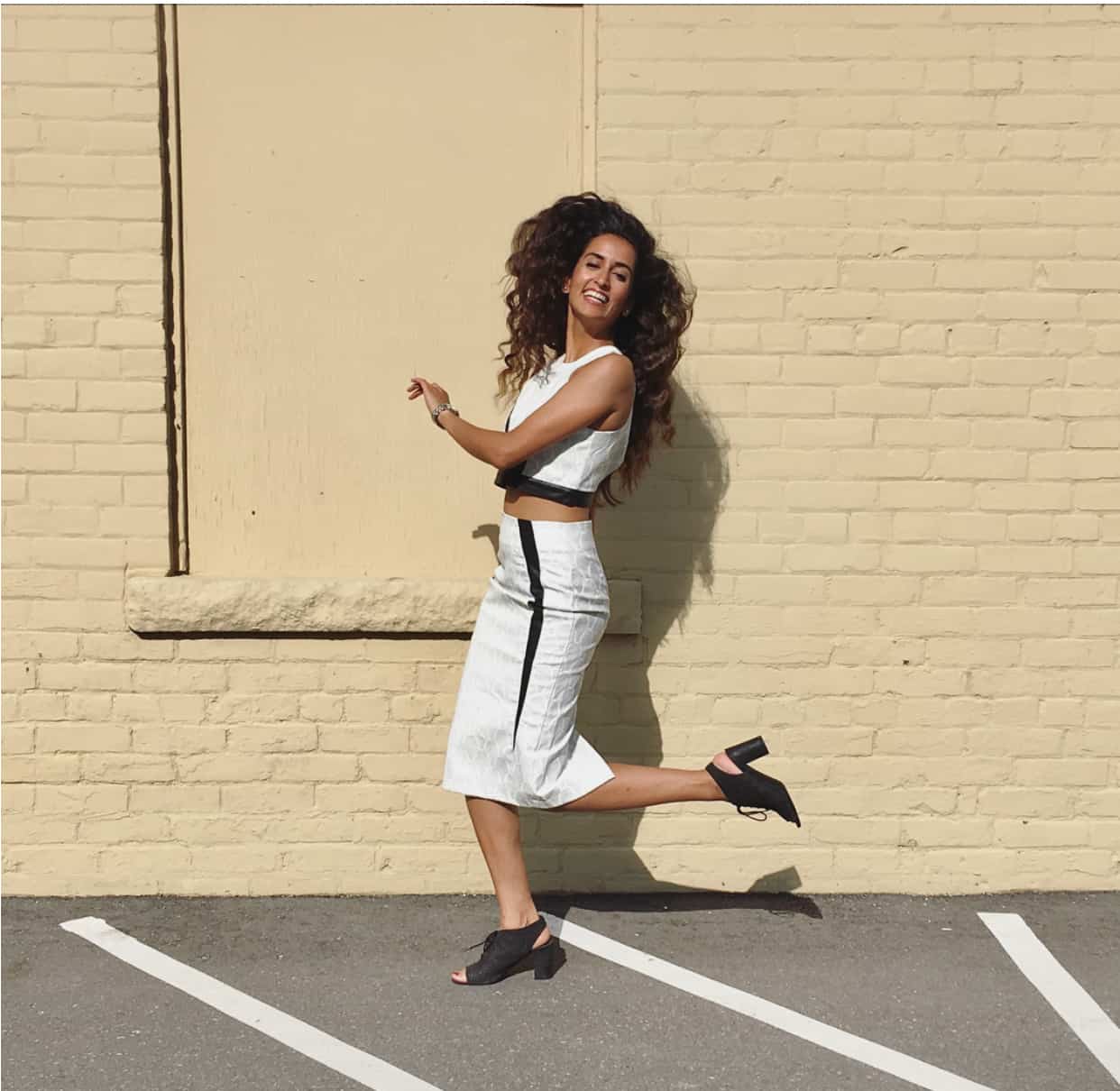 What's unusual about this particular item?
The body and contrast of this two-piece set is made of PU leather, which creates shape and structure in the silhouette while maintaining a chic glossy finish. Edgy and sexy – the unique design and material of this piece will make you stand out from the crowd!
Is there a story behind the item?
This piece was from Kelly – a FreshRents contributor from Australia living in Toronto. She wore this dress on her 25th birthday and it made her feel beautiful, but it's been tucked away in her closet ever since. Kelly came to us to ensure that the dress is taken loving care of and can bring joy to other women in the community.
How do you see it living out the rest of its days?
We see this piece creating lasting memories for other women like Kelly in our community.
Tell us who you are and what you make.
We are Ashley and Emilyn from Monday Muse; a Toronto-based company that makes handcrafted kimonos that work as an easy-to-wear with everything addition to your wardrobe. From the office to the beach and everything in between, your styling possibilities are only as limited as your own creativity. You look fabulous while being comfortable.
What is your find of the week?
Our find of the week is our handmade Keep Dreaming Kimono, which has limited quantities remaining!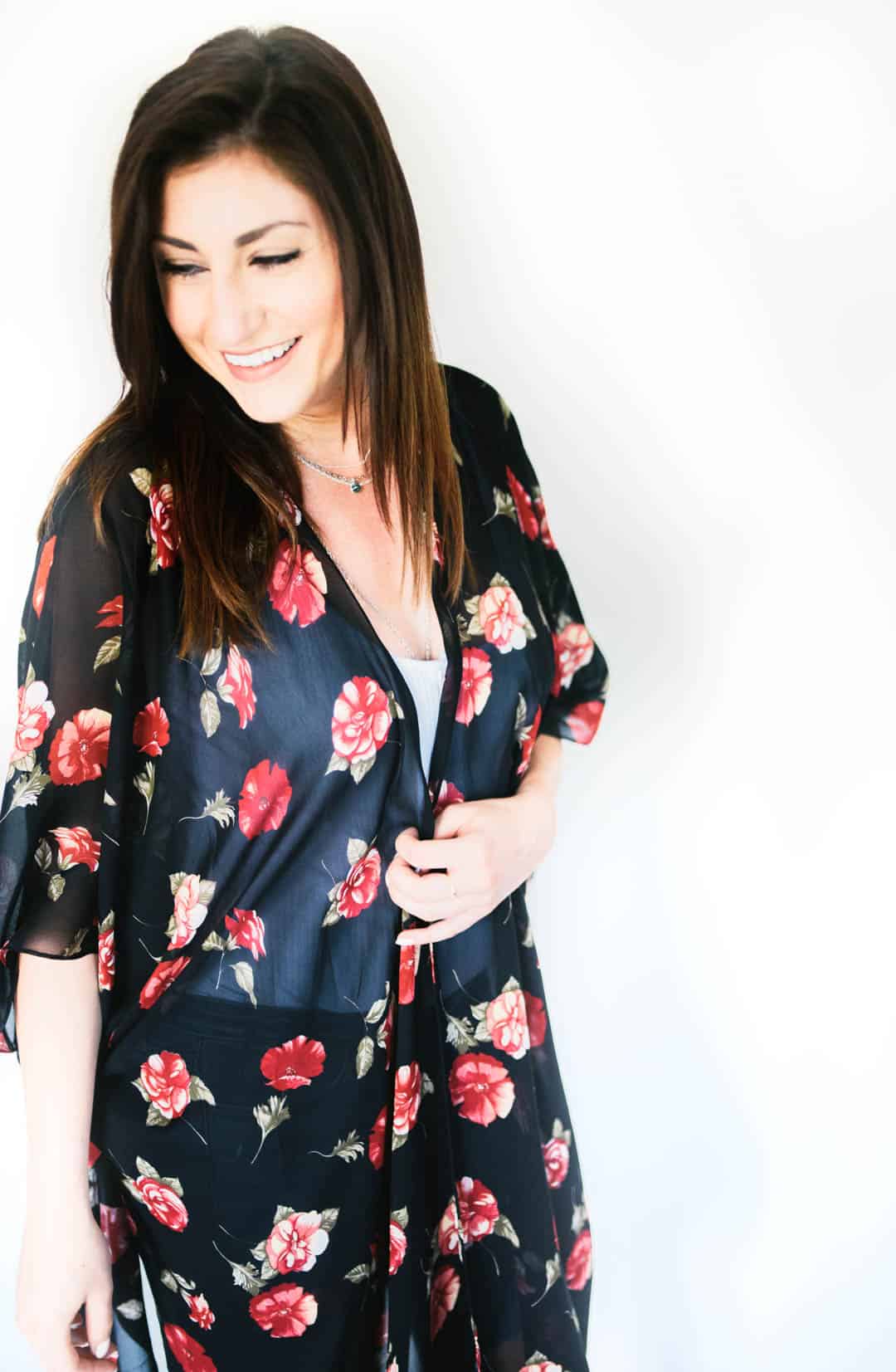 What's interesting about this item?
We both love this kimono because it is a classic and super versatile piece. The floral print gives it a subtle feminine flare and because of the colours, it can be worn all year round. The higher slits on the sides allow you to tie the two front pieces together to create a whole new look. A few ideas for styling the Keep Dreaming Kimono: over your swimwear, with dress pants and a blouse for the office, over a little black dress, with boyfriend jeans and a tee or a fitted sweater or turtleneck for winter. We even throw ours on when leaving the gym with our workout wear – who says we can't look good in our yoga pants!
How do you see it living out the rest of its days?
You know "the chair" in your bedroom? The one that holds your favourite pieces of clothing because they rarely have a chance to even make it back into your closet? We see this kimono making friends with all the other amazing, beautifully curated, perfectly worn in pieces of your wardrobe on "the chair." And this chair belongs to a woman who loves to look and feel great but lives a hectic life so she needs pieces like this that add effortless style and sass to any and every outfit.
Tell us who you are and what you curate.
I'm Lisa and I'm one half of Partners In Crime Vintage. Our focus is on stylish vintage clothing and leather goods. We also love taking vintage fabric and repurposing it into home wear and accessories.
What is your find of the week?
These ridiculously gorgeous beaded sneakers!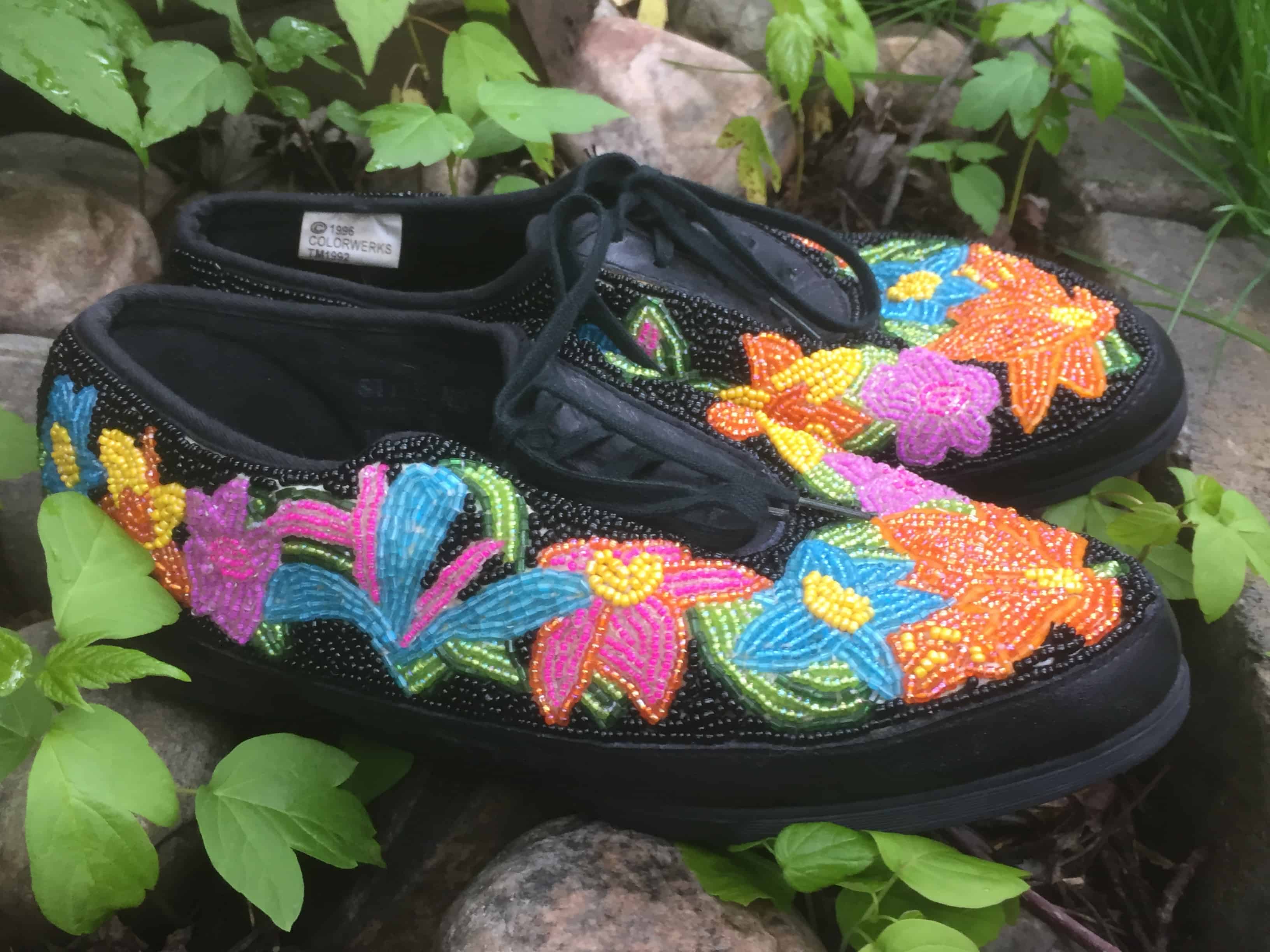 Why did they catch your eye?
They caught my eye and it was like 1996 slapped me in the face! The bead colours and floral patterns are quintessential 90s perfection.
Is there a story behind the item?
I found them at an estate sale so not I'm sure of the story behind it. What I imagine is a trend-setting teenager saving up all her money in the mid-nineties to buy these over-the-top shoes. The bottom of the shoes look like they've never touched actual ground before, so I think they were well-loved but not well-worn.
How do you see them living out the rest of their days?
I can picture an adventurous, fashion-forward character falling in love with these shoes and finding the perfect outfit to make it all work.
The Leslieville Flea is a curated, Toronto-based flea market that specializes in vintage, upcycled and handcrafted goods. At the market, vendors search far and wide for unique, one-of-a-kind items. For dates and locations, visit here.