Stay gold, Ponyboy. Stay gold.
Presented by Sailor Jerry, She Does The City & Good Kids!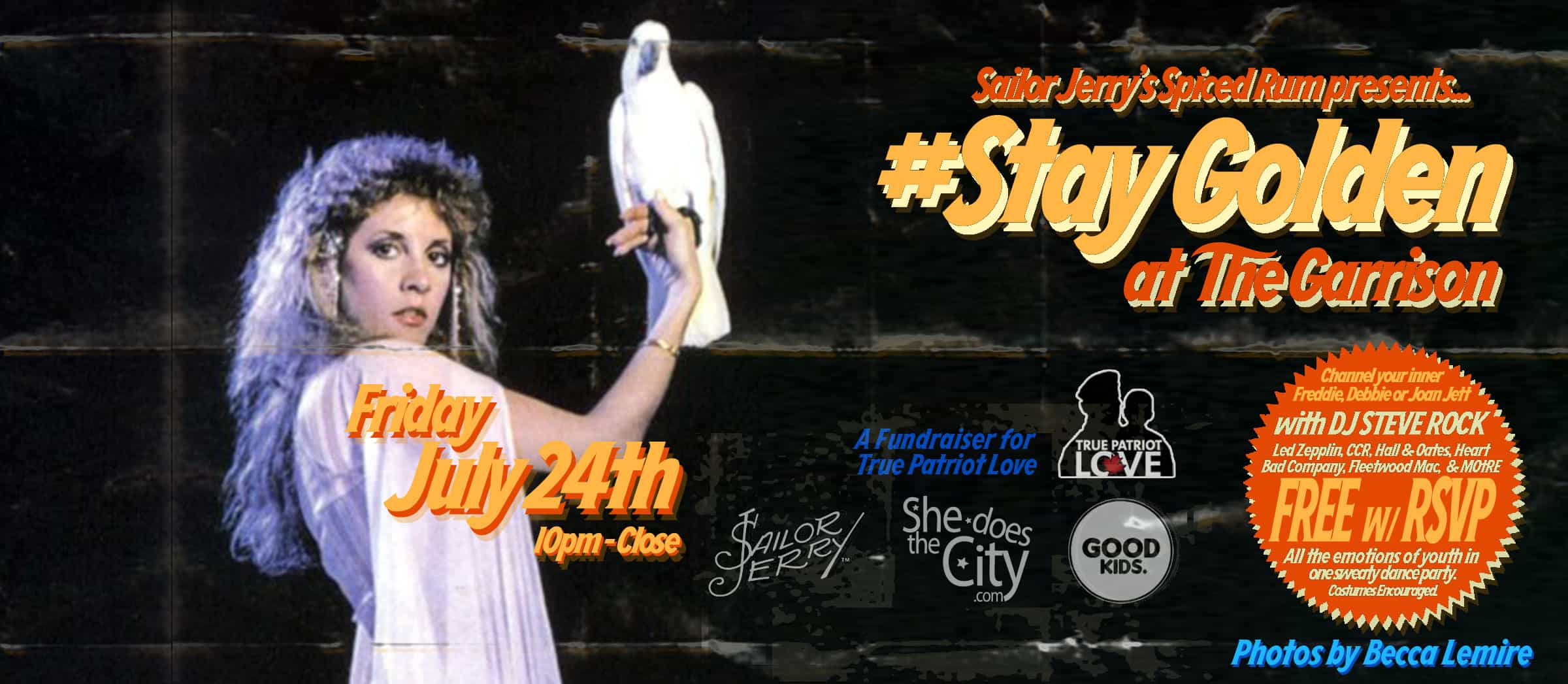 We bought a new denim vest and feel like losing our shit to a Whole Lotta Love. We're bringing back #StayGolden, our favourite summertime classic rock dance mess, for one sweaty night of fun! This time around, we've partnered up with Sailor Jerry, so RSVP here to get on the guestlist and receive free draaaanks! We got you, party guys and gals. PWYC at the door with funds raised going towards the charity True Patriot Love Foundation.
Date: Friday, July 24th
Time: 10pm – 2am
Location: The Garrison
1197 Dundas Street West (at Ossington)
DJ Steve Rock of Good Kids is going to go f*cking nuts…with all the hits your mom can't resist. Led Zeppelin, CCR, Hall & Oates, Cream, Journey, The Animals, Bruce Springsteen, Queen, The Rolling Stones, Joan Jett…it's time to dress like a cute boy from The Outsiders and dance to your favourite classic rock anthems with the Stevie Nicks lookalike who just winked from across the bar.
Party photos by Becca Lemire of Shedoesthecity.com.
Burlesque babe Laura Desiree Burlesque will be handing out Sailor Jerry complimentary drinks & seducing you on stage with a special classic rock-themed sultry act. Don't miss it!
All the emotions of youth in one sweaty dance party. Canadian Tuxedo encouraged.
Let's do this. It's time.
#StayGolden
@sailorjerry
@goodkids
@shedoesthecity
@beccalemire
@lauraxdesiree
@thegarrisonto