In this week's installment of the #FrontStreetFoods Meet The Makers series, we spoke to Emma Knight of Greenhouse Juice Co.
Where did your company idea originate?
We (the family of friends behind Greenhouse) each individually discovered cold-pressed juice while working long hours in cities like New York and LA, and experienced it as a kind of revelation. We had never felt so energized. Whenever we went home to Toronto to visit our families, we were surprised that there wasn't any raw, organic cold-pressed juice to be found. So we got together and decided to do something about it.
What do you love most about your business?
It's exciting to offer something that not only makes people happy in the short term, but also contributes to their long-term health. We also love getting to drink the juice every day. We can't get enough of it.
What's the easiest way to describe your food? 
Pressed plants. We make cold-pressed juices, handmade nut milks, superfood smoothies, hydrators and boosters. Everything we make is 100% organic, raw, and free of any additives, preservatives, or funny business.
What is your brand all about? 
Balance. With all of our recipes we aim to strike a balance between pleasure and wellness. We believe in living in the moment while looking out for long-term health – ours and that of the planet. And without taking ourselves too seriously. There's nothing worse than a smug health freak.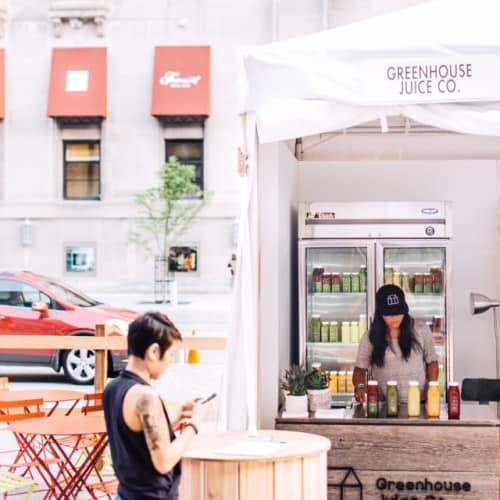 Please share/list some menu highlights that you will be serving this summer at Front Street Foods.
We highly recommend you try our raw, organic, young Thai Coconut Water and Coconut Milk. Finding truly raw (unpasteurized, never heated and no HPP) and 100% organic coconut water and milk in Toronto is nearly impossible in our experience. These are truly special.
When someone says "summertime food" what do you think of?
Blueberries, tomatotes and corn on the cob.
Favourite summertime drink?
Hydra (alkaline water, cucumber, lemon, parsley, ginseng).
Current life motto:
Take pleasure in small things.
What's on your summer bucket list?Spending as much time in the woods as possible.
Front Street Foods runs Monday to Friday (7 am to 9 pm), Saturday (11 am to 9 pm) and Sunday (11 am to 6:30 pm) just outside of Union Station. Stop by Greenhouse for a refreshing Thai Coconut Water!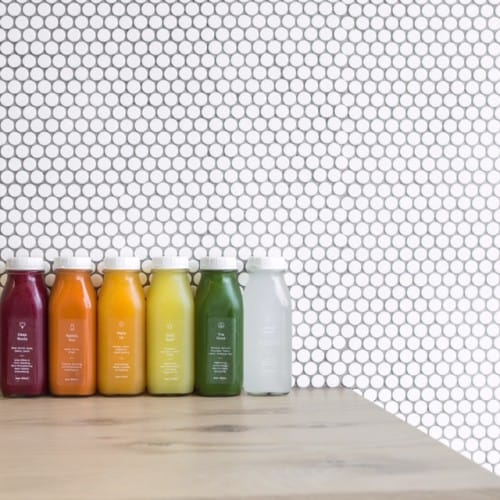 VC