Pride month starts this Thursday and soon you'll be up to your eyeballs in sweaty, sexy fun. So take a moment RN to peruse these gorge handmade items that support the LGBTQ2 community – and are made locally in Canada!
Whether you're marching in the Pride parade à la Justin Trudeau, showing your support at the Dyke March or Trans March, hosting your own Pride party, or just wanting to show your support throughout Pride month, there are so many options on Etsy that go beyond the classic rainbow flag.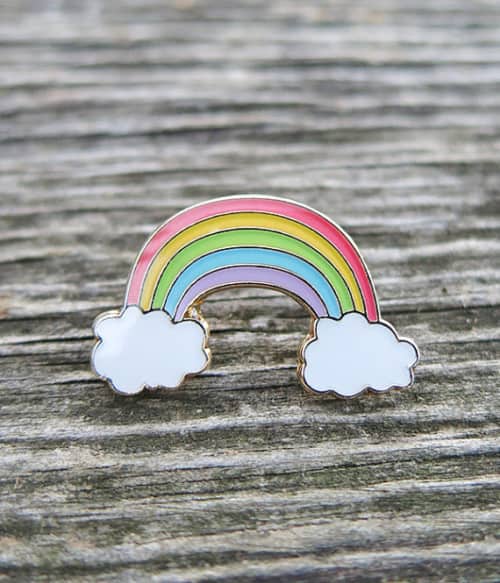 Adorable brass & metal rainbow lapel pin from Cry Wolf (pictured above) will go with whatever you're wearing (or not wearing).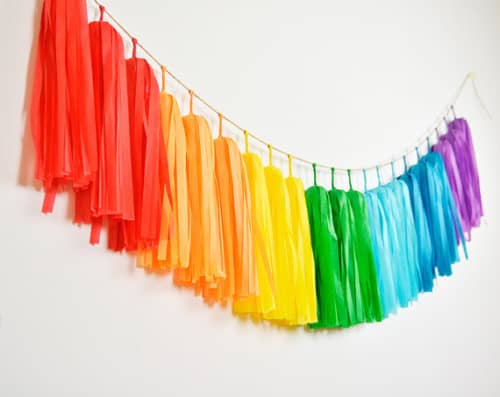 Rainbow Tassel Garland: This is the perfect touch to gussy up your gay wedding or rainbow-themed Pride Party! Premium quality tassel garland/balloon tail, handmade from high quality premium tissue paper with much attention and care.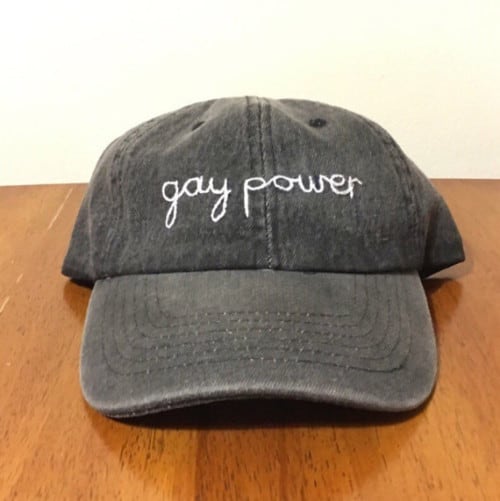 Gay Power Embroidered Hat from FemmeThreads: This hand-embroidered dad hat is made to order, so you can totally get the stitching in another colour if you prefer.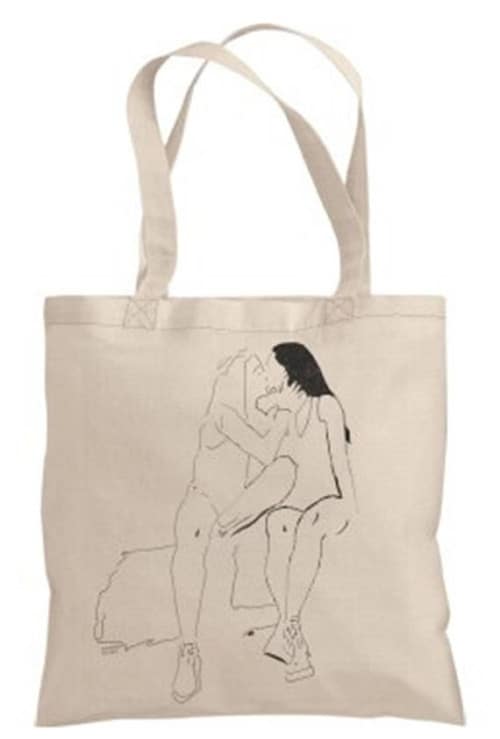 Kiss Tote Bag: With original artwork by Brandy Mars, this 100% cotton tote will be your go-to for hauling party favours this Pride.
Holding Hands Patch: This 3″ iron-on patch by Lovestruck Prints will broadcast your love far and wide.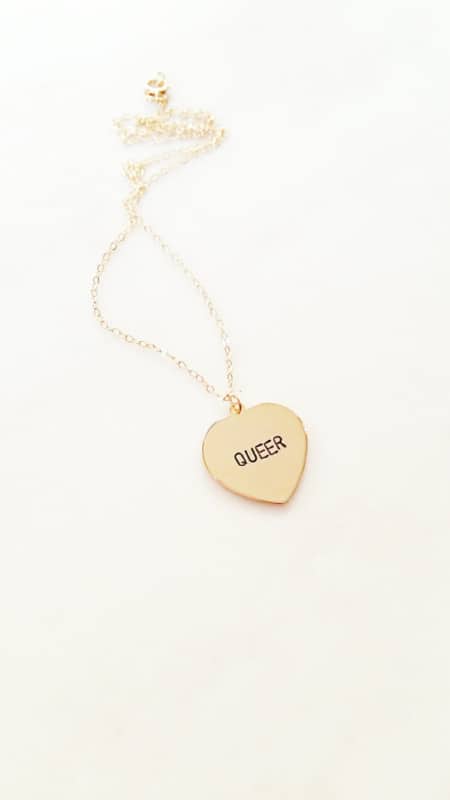 Queer Necklace: A perfect little gift for yourself or a friend! These hand-stamped beauts are made with lots of love and care! The little gold or silver heart charm will match the chain you choose.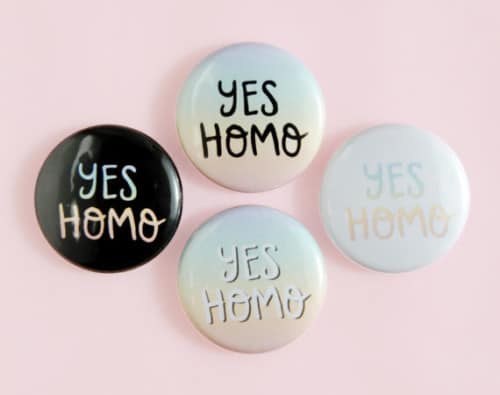 YES HOMO Buttons: Pretty straightforward, no pun intended.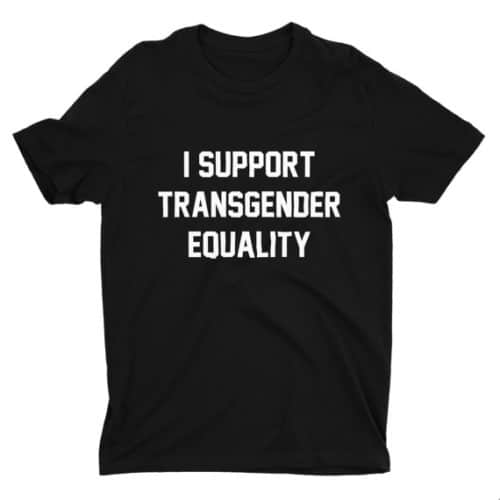 I Support Transgender Equality T-Shirt: Wear your heart on your chest with this great tee from WeeZees.