Do you like the salad on your plate to come from your garden? Is this the year you finally start planting stuff in your yard? Maybe you're already a green thumb, but want to keep learning? Whichever the case, Seedy Saturday—happening Feb 29th at the Parkdale Public Library—will be fertile ground this Saturday (Feb 29), as growers convene to share ideas, seeds, and more.
While you can definitely walk away with future plants in your hand, this event offers up a whole lot more. As outlined on the TPL site, the "Indigenous Earthworkers Circle will bring together local seed keepers, growers, medicine workers, traditional arts / bush crafters and interested community, to exchange cultural teachings, techniques, stories, medicines and of course – seeds!!"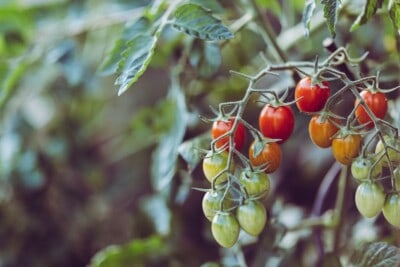 Dozens of local companies will also be in attendance including:
Urban Harvest
Hawthorn Farm Organic Seeds
Mountain Grove Seed Company
Gaia Organic seeds
Seeds of Diversity Canada
FoodShare Toronto
Live Green Toronto
Toronto and Region Conservation Authority
ALPHA PHI OMEGA GREEN THUMBS GARDEN
Roncy Reduces
Parkdale and Toronto Horticultural Societies
Blooming Caravan's Pop Up Nature Nook
Alter Eden
Gardens by Verna
Toronto Master Gardeners
Toronto Seed Library
Wildlands League
Earth Medicine
Creative Reuse & Sewing Repair hub
WOW! Think of how much you can learn with a simple stroll through the library! This is like a condensed course in urban gardening, with food and music and beautiful community vibes.
While it may not look it on our snow-covered streets, springtime is around the corner. Seedy Saturday will surely have you dreaming of greener days ahead.
Saturday, February 29 / 11:00 am -4:00 pm / Parkdale Public Library / 1303 Queen St. West