I've had a Keurig for a few years. While those little pods are so convenient and speedy (especially handy when you have a baby and no sleep and need coffee-in-mug NOW), I didn't love the fact that they will end up in a landfill somewhere. In 2014, there were enough K-Cups discarded to circle the earth more than 10 times. Toronto's waste program doesn't have the tech to sort out the cups. What's a coffee addict to do?
Enter GoJava.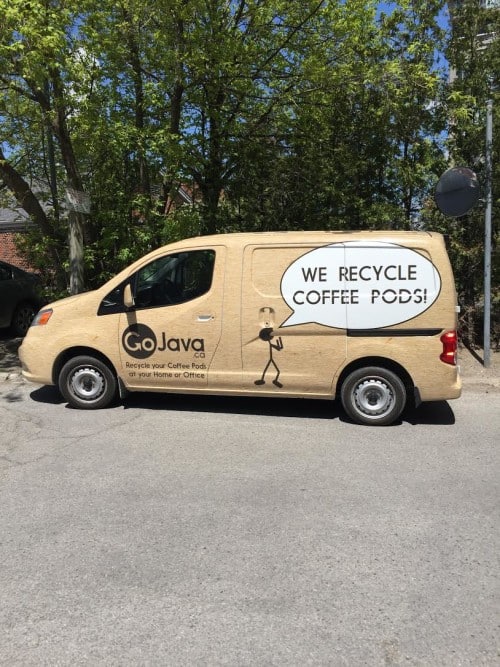 This brilliant little company not only delivers your K-cups (or Tassimos), it picks them up and recycles them FOR you. Really. You leave your used pods in the container they provide for you and they just pick them up and cart them away, leaving you with your new order of sweet, sanity-saving coffee. Their selection is fantastic (inc. Balzac's, Brooklyn Bean, Tim Horton's, Cake Boss) and they are fast (like, the next day fast).  
This really is the best of all possible worlds. Try it here.