Attention Tech Nerds, Social Media Wizards and human beings living and working in 2016: In addition to the ten Google shops that opened in Best Buy stores across Canada last month, Google opened four larger flagship shops in Calgary, Vancouver, Edmonton and Mississauga TODAY! If you want to take a mind-blowing trip into the world of Google, this is where you go to get really deep into it. (DEEP.)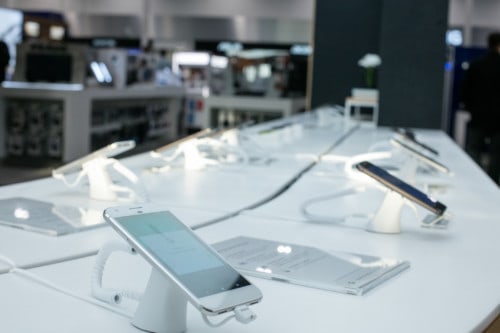 Beyond checking out the latest gear like Pixel, Daydream View, and Chromecast Ultra in a really fun and interactive space, Google shops are also offering a variety of daily workshops led by specially trained Google guides. These workshops cater to everyone from the family who simply wants tips and tricks to organize life to the pro tech geek super user itching to test out the latest and greatest gadgets. (We're a little bit of column A and B.)
Whether you're looking for fun holiday projects to make for your loved ones or want a 1:1 to sort out your specifics, Google guides ready for you. (We think the Ugly Xmas Sweater tutorial happening on Dec 3 with YouTube DIY stars The Sorry Girls sounds pretty fun.)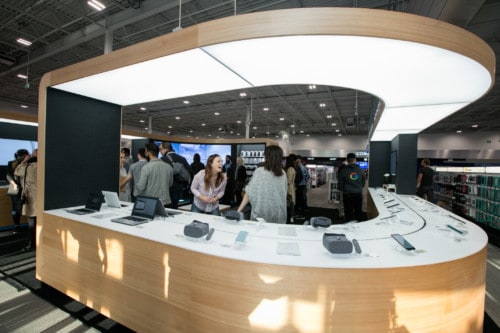 We were thrilled to be at the ribbon cutting ceremony early this morning, that officially welcomed the first flagship Google Shop in Canada. Within twenty minutes, we were flying around the planet in a super cool Google Portal Experience, and we're able to test out the new Harry Potter VR game (!!!!!!!!) using Google Daydream, sure to be a hot item this holiday season.
Pretty awesome, right? Get more info right here.
This post is generously sponsored by Google, but thoughts and opinions are my own.