Instead of getting smashed and tearing around town with a dick in your mouth, why not gather your lady friends for an art class?
Graphite Stallions is attempting to bring sophistication, creativity and class to bachelorette parties. Co-founders and entrepreneurs Martha Malloy and Kirstin Bojanowski are now taking bookings for their evening life drawing classes at Artscape Youngplace.
Sharpen your pencil, sip some vino and sketch a seductive male nude. Fun for Grandma too.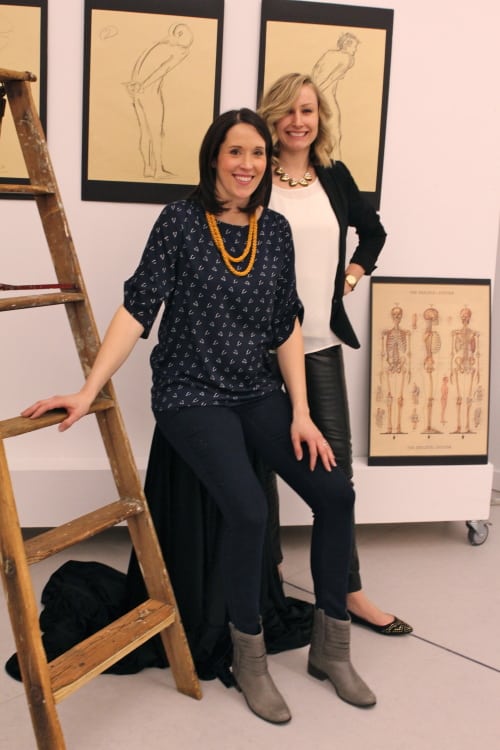 SDTC: How did you come up with this idea?
As long-time friends and women in our 30's, we have many friends getting married who are stumped on what to do for their bachelorettes in Toronto. We saw the perfect opportunity to utilize our personal backgrounds in art workshop instruction and event planning to create Graphite Stallions.
Our art parties offer ladies a unique bachelorette alternative that combines sophistication with a touch of naughty – even the mother-of-the-bride can let loose, laugh and have great time.
What's wrong with a penis hat?
It's been done. And overdone. The inspiration for Graphite Stallions was to eliminate this cliché.
Considering the amount of effort and creativity that most brides devote to planning a memorable and original wedding, we felt that they would appreciate a new option for a sophisticated yet fun night out with their best friends and family.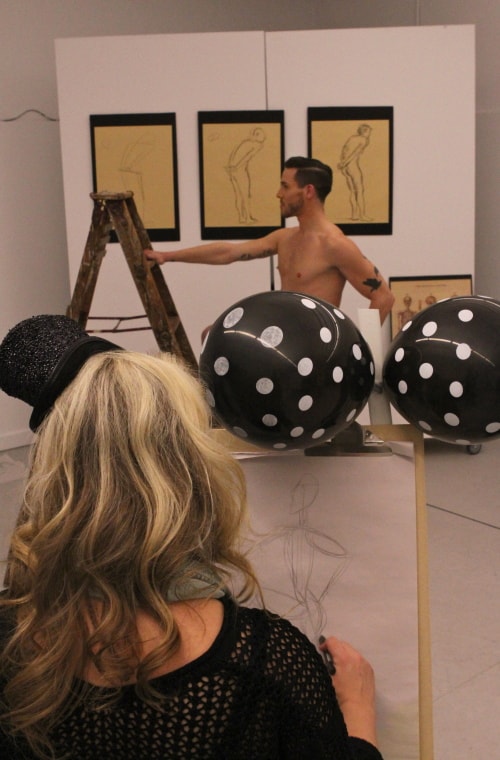 Life drawing aside, what else can we expect from your parties?
Laughter and lots of it. Our parties are social events during which guests are encouraged to catch up with friends they may not have seen for a while, indulge in bubbly and snacks and enjoy the view.
Speaking of the view, don't be surprised to see the stallion having just as much fun as the guests. We offer a creative and interactive take on traditional life drawing classes, making it more approachable for any level.
Where do you find the dudes?
This has definitely been the most entertaining part of this business. We hire models and actors who have the total package using casting calls and personal interviews. Each candidate is carefully evaluated based on PECS, our rigorous model standards: Professional – Easy on the Eyes – Charming – Sophisticated.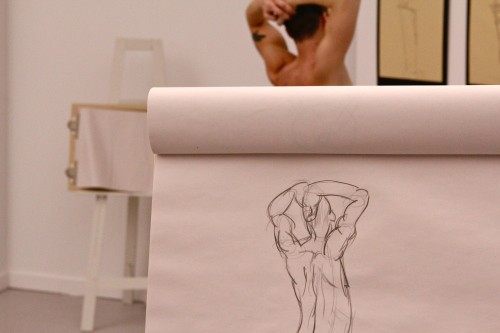 Have your art skills improved since starting this biz?
Yes, we attend regular life drawing classes at various Toronto art studios to practice our drawing skills and pick up on new pose ideas.
What was the most awkward bachelorette situation you've been in?
What happens in Vegas stays in Vegas.
What is the ultimate goal of a bachelorette/stagette party?
A successful bachelorette party entails a unique group activity that is fun, inclusive and in our humble opinion, involves drawing a hot male nude stallion. As party hosts, we ensure the bride-to-be and her guests have an amazing experience with just the right level of naughty.
Anything else?
Our packages start at $65. In addition to hosting your event in a private suite at Artscape Youngplace, we also do house calls! Book your naughty art party in your personal space, home or office. Beyond bachelorettes, we also host birthday, gay bachelor parties, team building workshops, divorce parties to name a few. You name it, we'll bring a stallion.
Graphite Stallions' events are hosted at Artscape Youngplace in the Queen West area, steps way from the hottest bars and restaurants enabling you to plan a full night out on the town before or after your naughty art party. Book your naked art party here.