In December, Polaris-winning artist Haviah Mighty announced that she would be donating $10K to support Black entrepreneurs. On January 27th and 28th, at 7PM, she will be interviewing the 20 finalists live on her Instagram. We've always been huge fans of Haviah, and how she chooses to do things differently. We have a lot of respect for her generous, independent, and very cool initiative.
The idea was in part inspired by her recent album Stock Exchange, which refers to a reckoning Haviah had internally over the last year, connecting with how artists are forced to validate their value based on random data, such as followers and subscribers, which in Haviah's eyes (and ours) takes away from from the authentic human-to-human universal experience of art.
"These statistics that we use to compare ourselves to others and to define our successes, have become proof of our worth. It's all perception," says Haviah.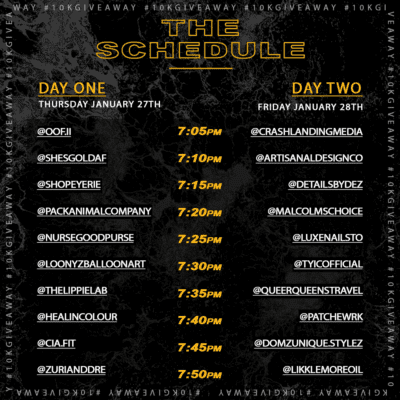 The Black Entrepreneur Giveaway is about helping people, and businesses, not because of their following or social clout, but because Haviah believes in what they do. More people need to approach funding and giving in this way.
Tune into Haviah Mighty's IG stories tonight and/or tomorrow and see how she's changing the game. You'll also get to learn about and connect with each of the entrepreneurs. Haviah will announce the 10 winners in February, to celebrate and honour Black History Month.