Haya Waseem's stunning coming-of-age film Quickening will open this year's Future of Film Showcase.
The story centres on Sheila (Arooj Azeem), a Pakistani Canadian teenager who loses her virginity at college, only for her first love to break up with her. Her sense of reality begins to unravel, and she becomes alienated as she struggles to belong.
The visually stunning film first premiered at TIFF 2021 and is a moving piece of cinema that explores young adulthood, belonging, and everyday tensions in family life.
We connected with Waseem to find out the initial inspiration behind her feature film and the significance behind certain creative choices.
This is a beautiful film. Why did you want to make it? Where did the idea begin?
I was interested in exploring my late teens, early 20s. That time when you're discovering your identity. I wanted to explore it through a character who is split between two cultures, not really fitting into either one and coming of age in that crack.
Sheila is going through a lot. What do you consider to be her biggest conflict? The struggle that is behind the various tensions in her life?
I don't know if it's easy to boil it down to one thing. Certainly has to do with identity and a sense of belonging while also being true to your values and your inner voice. But it taps into a few different areas of a young person's life; friends, family, independence, authenticity…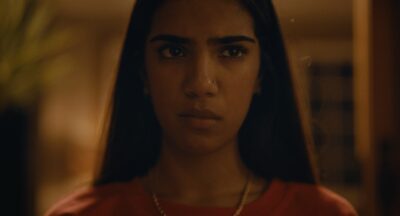 What neighbourhood was this filmed in, and why was that an important location for you?
It was filmed across the GTA, from Brampton to Mississauga, to Etobicoke. These suburbs were where I grew up and interacted with the people in my various communities so that backdrop of blending cultures was important to me.
There are a lot of subtle details that help convey everyday family life—can you talk about certain cultural details that were important for you to show?
I tried to infuse every scene with personal details. The Pakistani parties came naturally because the actors, the food, were all literally cast and decorated by the close friends and family members I grew up with. But for other more intimate scenes, like the scene with the Eid clothes packed in suitcases, that was a reshoot, because the original setup was lacking something personal. And I thought, what do I remember as an activity at home that can make this feel more immediate, and that idea came up.
Dance and body movement – can you talk about this creative decision? Why did you decide that you wanted Sheila to be studying physical movement?
The narrative overall for me is about the psychological and the physical and the relationship between the two. Also, the freedom of expression, whether it's verbal or non-verbal. So that was always going to be an important form of communication and exploration for Sheila. I was lucky to work with Sarah Swire, an old collaborator, and friend, who is a very talented choreographer and artist all around.
Is Sheila's character based on your experience growing up? What is it about her that you resonate with?
I relate to her tenacity, her sensitivity, and her passion. I also think Sheila is very brave and I admire that about her.
What did you want to say about the power dynamic between her parents?
The parents are trying their best, and they are also human, which means they have their flaws like anyone else. I think despite their arguments or conflicts, there is still a shared element of respect and love which was important to humanize them.
What has been the most gratifying part of making this film?
The collaboration has been the best part. From working with Arooj and the whole cast to Christopher Lew, my frequent collaborator and cinematographer, to Yona Strauss the fearless producer, to Brendan Mills, our sensitive editor, to Spencer Creaghan, our lovely composer, to Courtney Mitchell our costume designer. The list goes on, and I couldn't do it without them.
What does it mean for you to have been selected to open the Future of Film Showcase?
I feel honoured. This is a festival that showcases the new frontier of Canadian cinema and I take that to heart. To also be the first feature to be presented at the festival is very exciting. I hope we can inspire the next generation to aspire to tell new stories and keep pushing the needle forward.
Quickening will open the Future of Film Showcase on June 17. Director Haya Waseem will join filmmakers Iris Kim and Ethan Eng to discuss their work and journeys as filmmakers. This panel is part of our In Conversation Series, presenting casual discussions on navigating the industry to inspire young creatives to follow their passion for film. Grab your tickets here.
Quickening is also available to stream on several VOD/digital platforms.