Full disclosure: we love TIFF! The films, the parties, the culture of the fest and the excitement that takes over the city as soon as the second week of September rolls around; it's something that we look forward to every year!
One of our favourite TIFF-related activities is hitting the gift lounges to get a tiny taste of celebrity life. But don't get us wrong; it's not just about the swag. Gifting suites are also a wonderful way to get to know local brands and entrepreneurs, and to hear their stories.
Here are some of our favourite finds from Rockit PR's Tastemakers Lounge: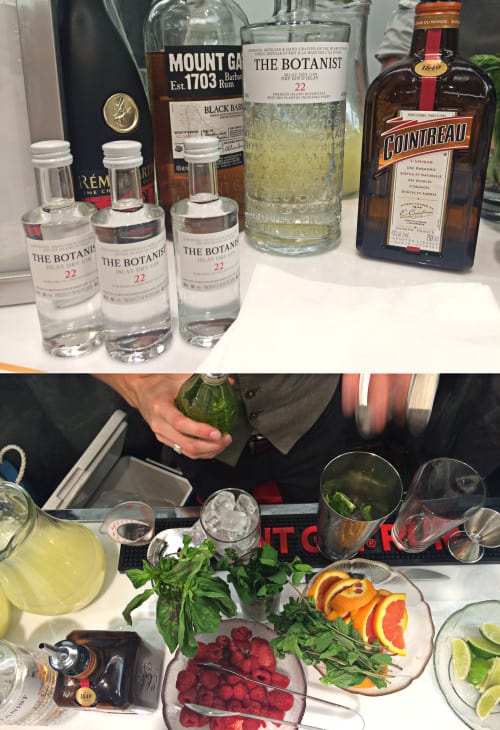 Step 1: Unwind with a drink! Luckily for us, there were plenty of fresh accoutrements on hand to make a Botanist Gin Basil Gimlet with fresh lime, crushed basil and lime cordial, garnished with a basil sprig. SO GOOD!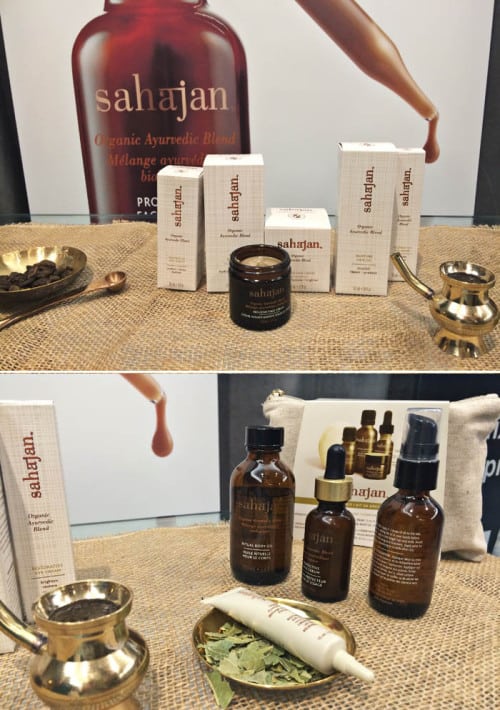 Following a day of running around and carrying a million bags (poor us), having a mini adjustment, courtesy of chiropractor Dr. Liza of The Fix, was pretty much the greatest feeling in the world. This isn't even an exaggeration.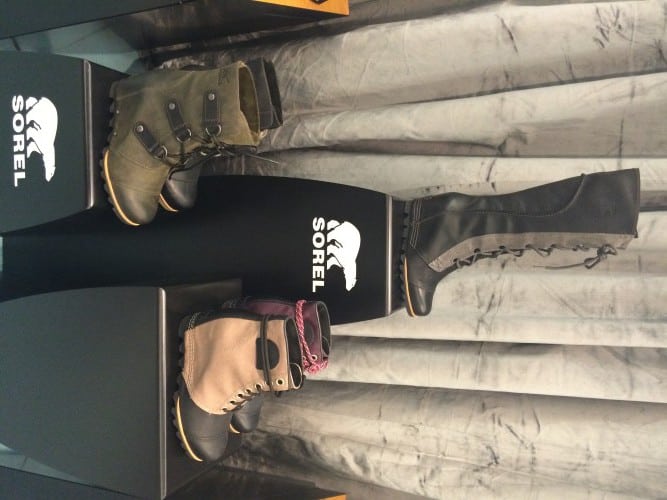 These beauts are made for walkin' in the snow and dancin' in the streets in the most adverse of circumstances. Always a crowd favourite, we can't wait to rock our new Sorels!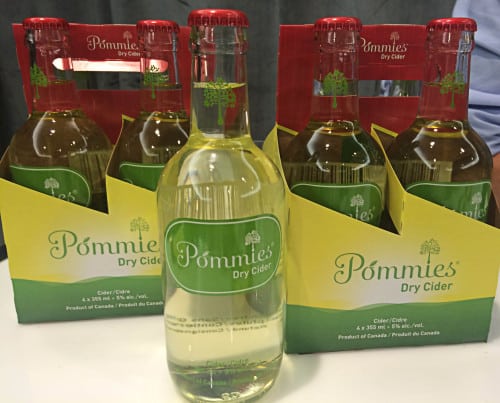 Another delish discovery of the day – Pommies apple cider! The brand was started by a husband and wife team, and is crafted from GMO-free Ontario apples in Caledon. Fun fact: Pommies uses pretty much every type of apple except for Red Delicious because they're terrible for juicing.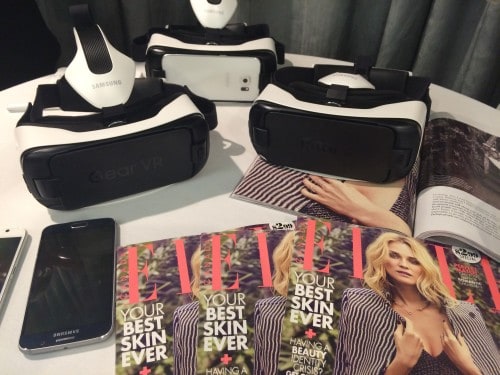 One of the COOLEST booths this year? Hands down this virtual reality experience provided by Elle Magazine and Samsung in which we got to travel behind the scenes to the Elle covershoot with Diane Kruger.
Next, it was time to visit NKPR's IT Lounge, where we spotted Keshia Chante, the ladies from The Social and Ben Mulroney!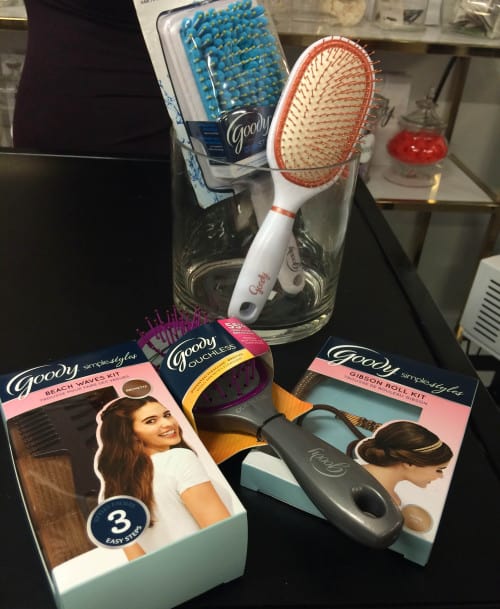 Loved seeing the newest offerings from Goody! Hair styling has been an ongoing struggle, so we were thrilled to pick up some tools to make our lives a little easier and our hair a little snazzier. We took home a beach waves kit, a faux bob kit and a Gibson roll kit (pictured below)! Good hair days, here we come!
A good pen is one of our favourite indulgences in life. Whether we're unwinding with a Sudoku in the bath, filling out a crossword on Sunday morning or jotting down ideas for a story, everything just turns out a little better when you love your pen. Now that we've met Cross, there's no going back. Also, they have a Star Wars collection. 'Nuff said.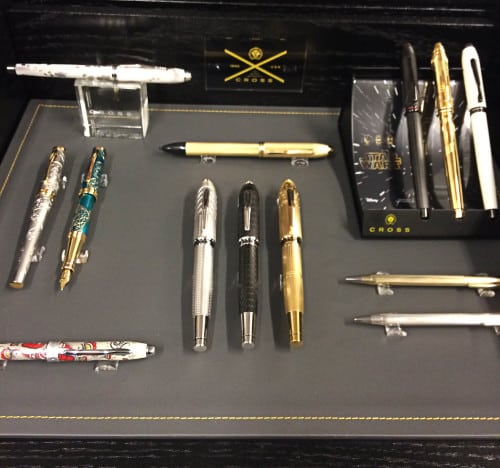 Last stop of the day, GLO Communications' Bask-It-Style in the beautiful Shangri-La!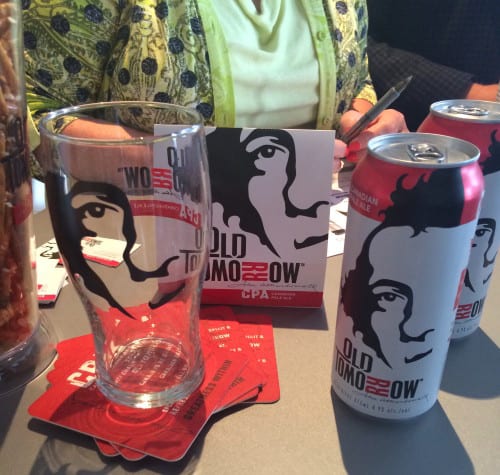 Started by a mother and son duo, Old Tomorrow Canadian Pale Ale pays homage to Sir John A. Macdonald. Velvety and smooth, this is definitely going to become a staple in our homes. Oh Canadaaaaaa!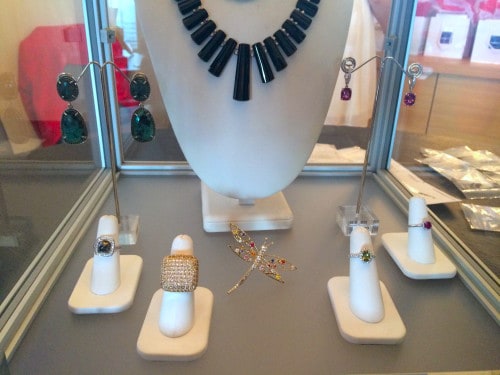 If you're in the market for a custom engagement ring, wedding band, or any other type of beautiful trinket, Studio1098 is where you NEED to go! Every piece feels special and has a vintage/antique feel that we love. Their website is pure eye candy. You have to check it out!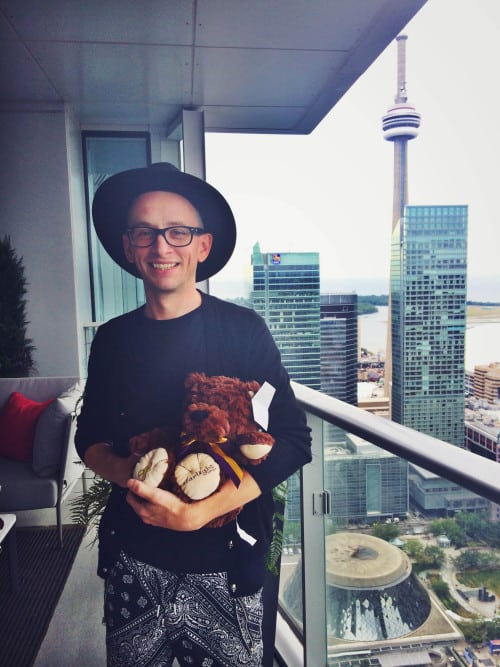 Last but not least, we got to take home a #Hiya bear from Starlight Children's Foundation, designed by brothers Matteo and Nicco whose lives have been touched by cancer. Click on the link to find out how you can help, by donating or getting involved.