Your Box Club held a fundraising party at Milk Glass Co. on Friday.
When I first skimmed over the invite I assumed YBC was a milk delivery service. Turns out they actually provide 100 percent organic period products to women's doorsteps all over North America. ("Box" as in "vagina," not "old wooden milk crate." Or maybe those are synonymous? HEYOOHJUSTABADJOKELOVEYOURVAGINAFOREVER.) They are currently raising money to fund their website and online "clubhouse," where people can access and share information about women's health as well as purchase organic period products. Charlotte Burke, one of Your Box Club's founding members, explains, "It's pretty simple, really: no chlorine, no rayon, no bleach, and no pesticides. It's an alternative to conventional period products with the use of organic cotton. We're inviting folks to take back their periods: together we can do better."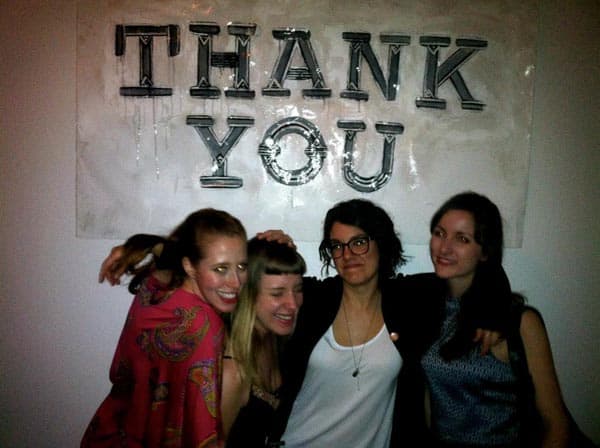 The party at Milk Glass was a blast: a belly dancer, a tarot card reader, and the band Mineta kept YBC's guests entertained late into the night. In addition to Friday's party, Your Box Club is also raising money with an Indiegogo campaign that ends tonight! You can learn more about the company's mandate and plans for the money they raise on the site. Also, funders are offered some pretty great perks for donating, including a period product sample pack, love butter, and period panties (my go-to period panties are just some fraying Hanes Her Ways, and I think it's time for an upgrade.) They are only a few hundred dollars short of their $10,000 goal, so be sure to check it out.