Eden Hagos is the founder of Black Foodie, a bustling culinary platform that features recipes, events and food guides through a Black lens. We caught up with her this week.
SDTC: Can you tell me a bit about yourself and your background with food?
WH: I grew up in Windsor, Ontario, in an Ethiopian immigrant family. I was surrounded by people hustling in the food world. I watched my family open one of the first Ethiopian restaurants in my hometown in the 90s and my grandmother distribute and sell injera across the city. I was always interested in food and cooking up experiments, but I didn't take it seriously until much later.
After moving to Toronto to complete my studies in sociology, I got introduced to the amazing world of Caribbean food, often grabbing jerk chicken, rice and peas and of course plantains as take out. Interestingly enough, I didn't think too deeply about food, especially not the cuisines from my community. I loved injera but I wouldn't dare bring that to school or work. There was a shame I had around my own cultural cuisine. I thought it was too strange, the scent too strong and generally too different to eat outside of the home.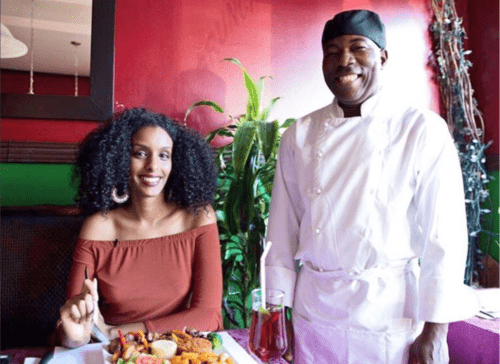 Can you walk me through a typical day in your your life, from getting up until going to bed?
Every day changes, but in general there are some constants. I do social media management and consulting, so my day often begins with updating clients' pages, scheduling posts and responding to emails. I'm on social quite a bit but I love it! It's amazing how we can connect to so many interesting people at the click of a button. Black Foodie is always sharing and posting the awesome things happening in the Black Food space. From then I usually check in with the creative assistant, Kema – she's awesome and responsible for ensuring our contributors are up to speed and recruiting other talented Black Foodies into the network.
Up next is usually a call; I'm often in talks with caterers and food entrepreneurs on how to get their delicious products in front of the larger community. So I'll talk strategy, come up with some ideas and learn what's happening in their business. Then comes the exciting part – eating! I'd say I go out to eat at least five times a week. Black Foodie began as an online platform, publishing articles and recipes and then hosting events in addition to this. Now we are moving into creating more video content. I'm constantly checking out restaurants, chefs and events to feature in the series. I've also begun shooting other food-related content for the site, so when I'm not out to eat I'm usually somewhere with the team and friends shooting or editing.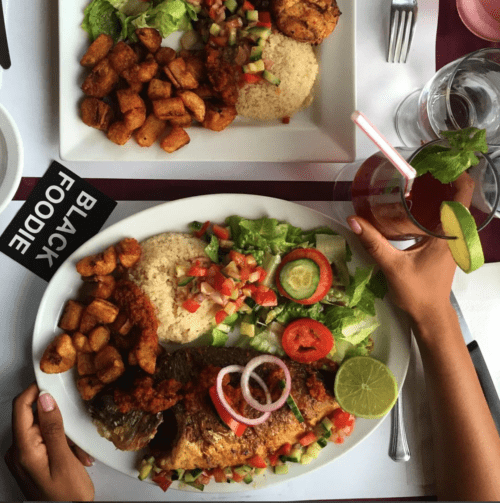 What prompted you to start Black Foodie?
I've always been interested in food and, of course, I love to eat! As I mentioned earlier, my family opened one of the first Ethiopian restaurants in Windsor and my grandparents previously owned a cafe and spice market back in East Africa, so I grew up surrounded by people who were incredibly talented and passionate about food.
However, it was a negative experience that I had while dining out in Toronto for my birthday that really got me thinking about food and race more critically. I ended up leaving the restaurant that night, embarrassed, upset and feeling threatened. An experience like that really sticks with you. I started wondering about the ways in which Black people experience the food world differently and I began reflecting on my own dining choices. I realized I hadn't even thought to celebrate at an African or Caribbean restaurant. From then on, I became more intentional about my dining choices and sought to explore the food world from a uniquely Black lens. I also wanted to connect other folks like me and provide Black Foodies from around the world with a great resource. After several months of travelling and experimenting, Black Foodie was born.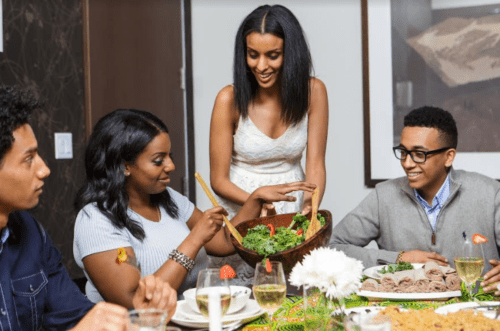 What's the biggest challenge you've overcome in putting Black Foodie together?
Hate. I received quite a bit of backlash early on for creating a site that celebrates Black perspectives in food and for sharing my story. But trolls will always be there to hate on what we do. I've learned to ignore this and now one of the biggest challenges is keeping up with the growth of Black Foodie and deciding what to do now and what can be saved for later. Our online community has grown quite a bit and I'm contacted by people from around the world now who are doing awesome things with food and want to get involved, share a recipe, have an event idea, or other suggestions. For the most part it's all pretty dope! But I, along with my team, can't do everything at once. I'm learning now to prioritize and focus.
What do you have planned for Black Foodie in 2017?
What inspires me to keep going is the desire to see our voices and flavours represented. I grew up on amazing African food and have a passion to tell the stories of the resilient culinary ambassadors across the diaspora. What's next for Black Foodie is taking our stories into video content and producing high-quality content that engages our audience. Imagine if the Food Network actually featured food/travel shows with Black leads talking about African, Caribbean and Southern cuisine? Wouldn't that be amazing? We certainly think so and that's why were are creating it for ourselves!
Another thing we've got up our sleeves is more events and taking them on the road. We've got a huge following in Toronto but also a dedicated following in the US and other countries abroad! I would like to take our events Injera and Chill, Doubles vs Patties, Jollof Wars and more to other major cities in the US.
I'm also looking into facilitating more interactive experiences in Toronto like markets, cooking workshops and food tours. Some of my favourite moments with Black Foodie have been the in-person experiences! The way people's faces light up when they try amazing African/Caribbean food is priceless. I plan on creating more of these moments in 2017.